At the same time as BE1 was under development in East Sussex, a school project headed by Craft Design and Technology teacher, Peter Fairhurst, was under way. The aim of this project was to take the British Electric speed record for the under 500Kg class, which the team eventually managed after sponsorship from: Seeboard; Deta Batteries; Lotus and many other local companies, raising a total of £50,000 and raising the record to 106 mph.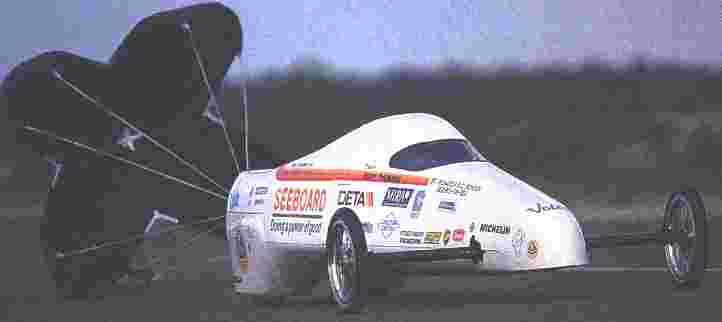 St. Richards School, Bexhill - VOLTA
ENERGY GENERATING-DISTRIBUTION UTILITIES
---
Please click on the links above to find out about these famous automotive makers. If your company is not included and you would like to be listed, please let us know.
A taste for adventure capitalists

The world's fastest electric car: 350mph + using energy from nature. Featuring built in battery cartridge exchange, charged using renewable solar energy. Sponsors sought for the 2016 season.