Martin Koebler is set to attempt to raise the World Land Speed record in a car named 'Solar Motions'. 'Solar Motions' is a highly ranked US private solar car racing team. As a registered non-profit organisation Solar Motions is dedicated to fostering a public understanding of and enthusiasm for alternative energy and efficient engineering design.

The Solar Motion car represents a fusion of the latest developments in solar, electronic, materials and mechanical technologies. The ultra lightweight vehicle is constructed of the latest composite materials. The solar array is among the most efficient ever to race and is constructed entirely of space-grade solar cells.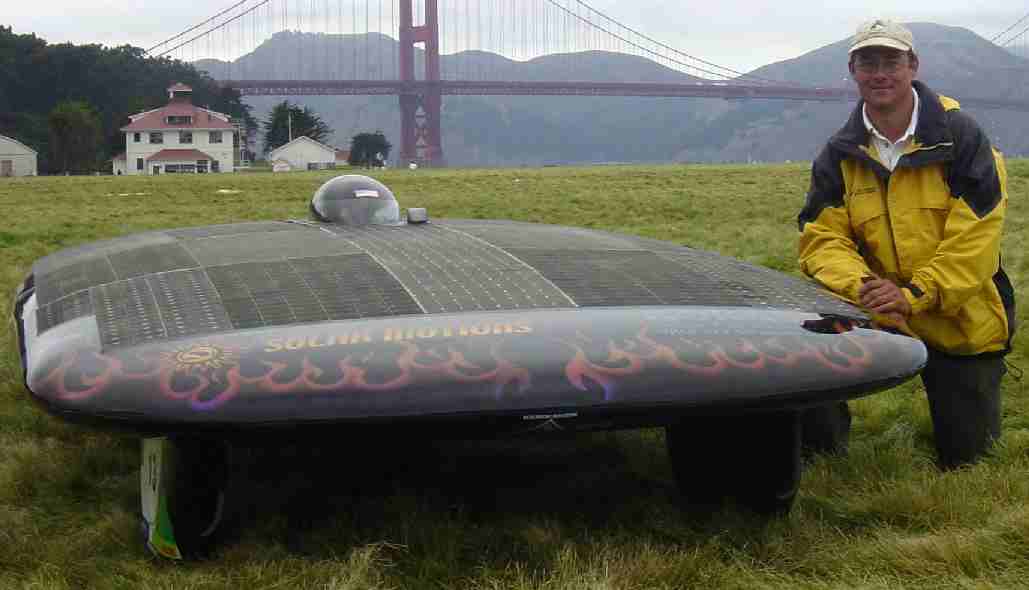 Solar Motions and Martin Koebler
The vehicles digital motor controller is programmable and superbly efficient, and designed at the University of Biel in Switzerland. The car also features an innovative patent awarded suspension system.
| | | |
| --- | --- | --- |
| Length | 5 meters | 16 ft |
| Width | 2 meters | 6.5 ft |
| Height | | |
| Weight (dry) | 200 kg | 440 lbs |
| Wheelbase | 1.4 meters | 4.6 ft |
| Turning circle | 8 meters | 26 ft |
| Chassis | Composite | |
| Drag Coefficient | 0.075 | (Cd) |
| Top Speed | 100 mph | 160 kph |
| Number of Wheels | 3 | |
| Type of Rims | | |
| Braking Systems | | |
| Motor System | | |
| Motor Power | 2 hp (typical) | 8 hp (peak) |
| Number of Solar Cells | | |
| Peak Power Output | 1600 watts | |
| Array Manufacturer | | |
| Array efficiency | 23% | |
| Battery type | | |
| System Voltage | 144 | |
| Estimated Total Cost | | |
| Construction Time | | |
Solar Motions Links: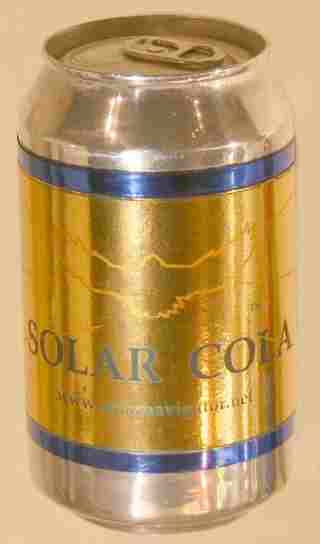 The Website is sponsored by Solar Cola