Members of Helios III hope its latest solar car, Roadrunner, will live up to its name as it hits the dusty and treacherous road from Darwin to Adelaide for this year's WSC. The team took over the reins from its predecessor, Helios II, which took part in the WSC in 1999 and 2001. This new team of French engineering students spent many hours designing and building the Roadrunner, with the previous team providing some advice. Great importance was given to the telemetry, which provides information such as speed, battery power and solar energy. To improve the aerodynamics of the car, the team conducted tests with a special air machine. One of the features of the Roadrunner is that it's built in the shape of a bubble.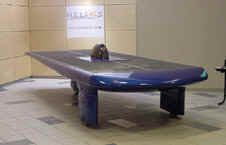 Helios III - Roadrunner
Contact: Beaufreton Valentin, Team Manager,
0011 3367 104 6393
Congratulations to the team for a job well done and for advancing the cause of clean, sustainable, electric transportation.
---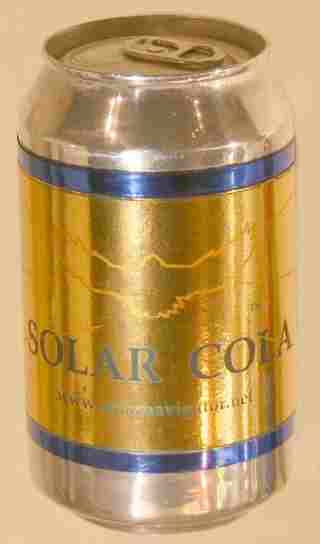 The Website is sponsored by Solar Cola