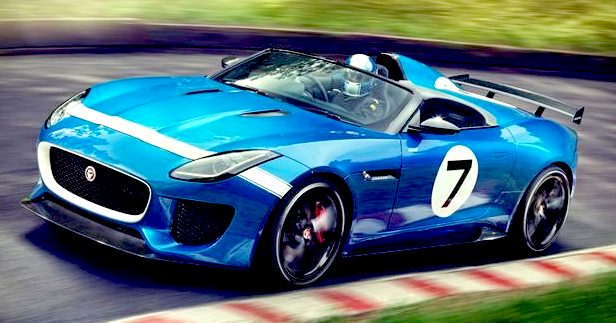 Jaguar's Project 7 concept is a design study based on Jaguar's acclaimed F-TYPE, its a two-seater, convertible sports car that made its debut at the 2013 Goodwood Festival of Speed on 12th July 2013.
By invoking the feel of the D Type, impractical though that would have been in a modern road car, the project paved the way for the F Type.

Powered by a 550PS version of Jaguar's 5.0-litre Supercharged V8 engine, Project 7 can hit 60mph in 4.1 seconds, with a limited top speed of 186mph. The Project 7 name is in recognition of the fact that Jaguar's won Le Mans seven times between 1951-1990. This was a record for a British manufacturer. Its blue paintwork is reminiscent of the victorious Jaguar D-types of 1956/1957.
PRESS RELEASE - Jaguar Project 7 concept


- Project 7 was created by the team led by Jaguar Director of Design Ian Callum as a one-off design study based on the new 2014 Jaguar F-TYPE

- Jaguar Project 7 will make a dynamic debut at the 2013 Goodwood Festival of Speed

- Project 7 is an all-aluminum bodied roadster featuring a Jaguar D-Type inspired fairing, bespoke carbon-fiber aerodynamic components, and a single-seat cockpit

- Powered by a 5-liter supercharged Jaguar V8 engine with 550hp, Project 7 will reach 60mph in 4.1 seconds and attain a top speed of 186mph

- Project 7 will be driven at Goodwood by Mike Cross, Chief Engineer, Vehicle Integrity, Jaguar


(MAHWAH, N.J.) – July 9, 2013- The Jaguar Project 7 concept will make a dynamic debut at the 2013 Goodwood Festival of Speed on July 12. This concept vehicle is based on the 2014 Jaguar F-TYPE, an all-new, two-seat convertible sports car and winner of the 2013 'World Car Design of the Year' award.

"Project 7 is a single-seat sports car based on the F-TYPE, with the kind of racing-inspired form that designers dream about. It has one purpose: to be driven fast and enjoyed.Jaguar sports cars are known for exceptional performance and clean design. Project 7 captures that spirit in its purest form."

- Ian Callum, Director of Design, Jaguar


Project 7′s name acknowledges Jaguar's winning of Le Mans seven times between 1951-1990, and its blue paintwork is reminiscent of the victorious Jaguar D-type cars of 1956/1957.

"The overriding dynamic aim when developing the F-TYPE was ensuring connected feel; it's a true, driver-focused sports car; agile, immediate, fast and, of course, fun. Having achieved that for the road, Project 7 has given us a unique opportunity to go that little bit further. It's visceral in every sense – its response, its sound and its sheer performance. I'm very much looking forward to driving it at Goodwood."

- Mike Cross, Chief Engineer, Vehicle Integrity, Jaguar


Project 7 is not a static concept, but a fully-functional, high-performance sports car. The F-TYPE's rigid all-aluminum architecture provides the perfect starting point, with power supplied by a 550hp supercharged 5-liter Jaguar V8 engine. This power is delivered to the rear wheels through an eight-speed ZF transmission with "Quickshift" technology, and an active electronically controlled limited slip differential. Project 7 also features a free-flow exhaust system with a ceramic finish, 10mm lower ride height and a custom-calibrated spring/damper tune.

"Jaguar's sporting bloodline and innovative ambition are perfectly embodied by Project 7, both through its sensual design, and its shattering performance. Project 7′s Goodwood debut will provide a great stage to showcase the creativity of our design and engineering teams."

- Adrian Hallmark, Global Brand Director, Jaguar


Project 7: A story of passion

Under Director of Design, Ian Callum, who constantly challenges his team to push the boundaries of design, Project 7 went from being an experimental sketch by Jaguar designer Cesar Pieri to the track in just four months.

Bringing to bear his love for cars and motorsport, his passion for Jaguar's heritage, and his familiarity with the F-TYPE, Pieri drew a single-seat sports car with a swooping profile, cut-down windscreen and race-inspired livery.

"When I saw this sketch of a low-screen, single-seat F-TYPE, I felt enthused by it and wanted to take it further. As designers, our very purpose is to disrupt – to turn the norm on its head and see if it still works – and here at Jaguar, we love to push the boundaries. As a team our challenge was to take this gem of an idea, work within the limitations of production feasibility, and create something worthwhile. So I encouraged Cesar and Alister Whelan, Chief Designer, Jaguar, to take it to the next stage and develop a workable concept, and with the support of key departments across the business, Project 7 was born."

- Ian Callum, Director of Design, Jaguar

MAKING THE CAR

Following digital modeling, a clay model of Project 7 was produced. With that signed off, the Jaguar engineering team worked closely with the design team to ensure that the build stayed true to the concept.

The F-TYPE's two key design 'heartlines' remain. The most prominent change is the new D-T ype-inspired rear fairing section that incorporates a rollover hoop and swoops down from behind the driver. The convertible top system has been deleted.

Aerodynamic modifications include a carbon-fiber front air splitter, side skirts, large rear diffuser and a fixed rear spoiler with a 14-degree angle of attack, giving Project 7 a low muscular stance. The side louvers and bonnet vents are also carbon-fiber, while the carbon-fiber and aluminum mirrors draw inspiration from those on Jaguar's C-X16 sports car concept, which inspired the F-TYPE.

The windshield has been lowered, while a new front fascia design incorporates revised air intakes and headlights with gloss black surrounds. The car sits on 20-inch forged-alloy wheels with carbon-fiber inserts.

The cockpit of Project 7 is no less impressive than its exterior. The driver sits in a composite bucket seat, which is 1.2 inches lower than the stock seat, and is gripped by a four-point racing harness. The passenger seat is replaced by a custom fabricated helmet holder, which carries a custom-designed Project 7 helmet in matching blue paint and graphics, secured by its own harness.

The seat and the insides of the doors are finished in a quilted racing-style diamond pattern. There are carbon-fiber inserts on the console and shift lever, and the steering wheel is equipped with machined aluminum paddles.

"When you look at this car, it has got an enormous amount of appeal. It's just full of desire – you can see that its sole purpose is to be enjoyed. Project 7 is a very special car – not just because it's a one-off, but because of its purity of purpose. It's pure Jaguar."

- Ian Callum, Director of Design, Jaguar


JAGUAR PROJECT 7: TECHNICAL SPECIFICATIONS*

ENGINE & TRANSMISSION

Engine Capacity (cc): 5000
Cylinders: 8
Valves per cylinder: 4
Compression ratio: 9.5:1
Bore/stroke (mm): 92.5/93.0
Bore/stroke (inches): 3.64/3.66
Transmission: Eight-speed ZF transmission with 'Quickshift' technology

PERFORMANCE

0-60mph (sec): 4.1
50-75mph (sec): 2.4
Top speed: 186 MPH (electronically limited)
Power (HP@rpm): 550 @ 6500
Torque (lb ft@rpm): 502 @ 2500-5500
Wheels: 20-inch "Blade" forged-alloy
Tires: Pirelli P Zero 255/30/20 (front) / 295/30/20 (rear)

*ALL FIGURES ARE MANUFACTURER'S ESTIMATES

Other Jaguar Models:
Jaguar S Type

Jaguar X Type

Jaguar XJ

Jaguar XK

Project 7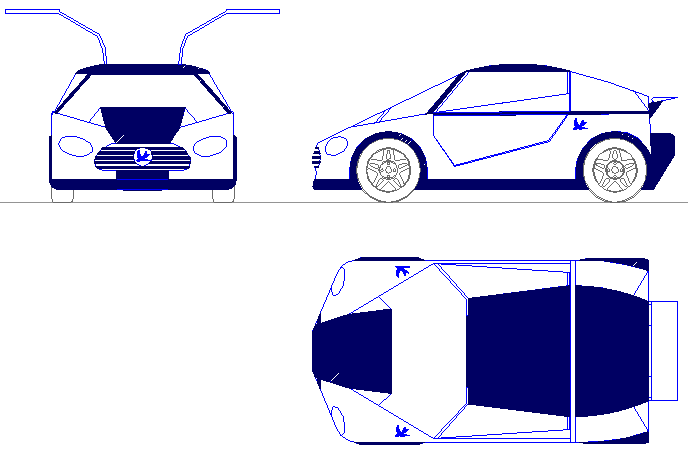 The Ecostar is ideal for zero emission club racing. The city version of this sports car uses 50Kw dc motors. A tuned up version with 300Kw brushless motors could provide serious entertainment for drivers and spectators.
LINKS
Jaguar-XK120-Competition-Roadster-15k-plus-100k-rid-rust
http://www.nostalgiacars.co.uk/jaguar_full_details.html
http://www.xkdata.com/
http://www.jaguar.co.uk/
http://en.wikipedia.org/wiki/Jaguar_XK120
www.jaguar-e-type.net (fansite)
XKE Data (online registry with thousands of cars)
Jaguar E-Type history from WebCars!
The International Jaguar E Type Register
www.jag-lovers.org/xj-s/ International network of Jaguar XJS owners and enthusiasts
www.jag-lovers.org/xj-s/book/Jaguar.html Kirby Palm's 700+ page XJ-S technical hints gathered from years of experience and the vast knowledge base of the XJ-S Lovers mailing list and forums.
www.jag-lovers.org/modern/mguides/jl0206.html Detailed XJS model guide on the Jag-Lovers site.
Wikipedia GNU
Jaguar-project-7-concept
Autoweek car reviews
http://wordlesstech.com/2013/07/11/jaguar-project-7-concept/
http://www.autoweek.com/article/20130821/carreviews/130829977
Click on the links above to find out more about these famous automotive makers. If your company is not included and you would like to be listed, please let us know.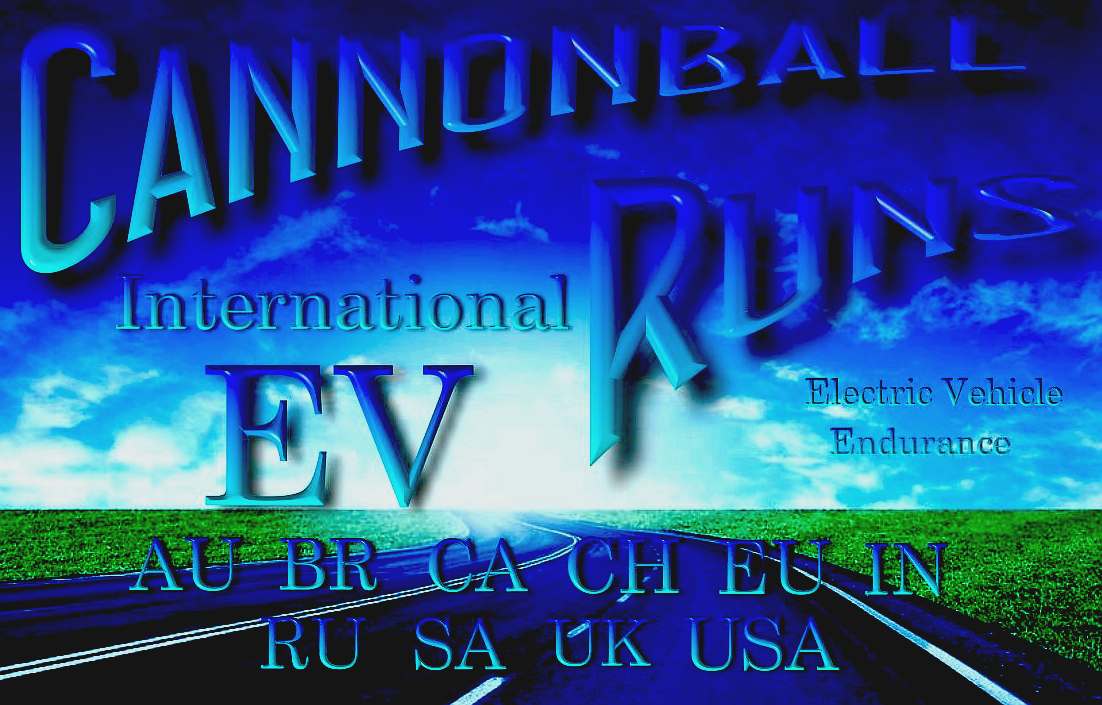 The international cannonball run series rules sorts the men from the boys. Only the ZEVs with stamina stand a chance of winning the coveted Bluebird™ World Cup