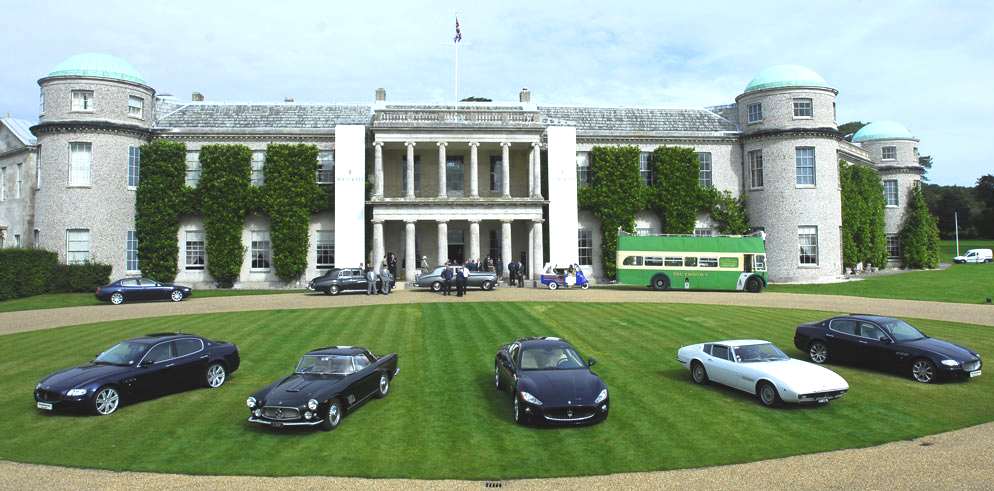 Goodwood Circuit is an historic venue for both two- and four-wheeled motorsport in the United Kingdom. The 2.4 mile circuit is situated near Chichester, West Sussex, close to the south coast of England, on the estate of Goodwood House, and completely encircles Chichester/Goodwood Airport. This is the racing circuit dating from 1948, not to be confused with the separate hillclimb course located at Goodwood House and first used in 1936.


HISTORY 1948–1966

The racing circuit began life as the perimeter track of RAF Westhampnett airfield, which was constructed during World War II as a relief airfield for RAF Tangmere. The first race meeting took place on 18 September 1948, organised by the Junior Car Club and sanctioned by the Duke of Richmond and Gordon. The winner of the first race was P. de F. C. Pycroft, in his 2,664 c.c. Pycroft-Jaguar, at 66.42 m.p.h. Stirling Moss won the 500cc race (later to become Formula 3), followed by Eric Brandon and "Curly" Dryden, all in Coopers.

Goodwood became famous for its Glover Trophy non-championship Formula One race, Goodwood Nine Hours sports car endurance races run in 1952, 1953 and 1955, and the Tourist Trophy sports car race, run here 1958-1964. The cars that raced in those events can be seen recreating (in shorter form) the endurance races at the Goodwood Revival each year in the Sussex trophy and the Royal Automobile Club Tourist Trophy (RAC TT).


GOODWOOD NINE HOURS

Goodwood has, over the years, played host to many famous drivers: Mike Hawthorn and Graham Hill had their first single seat races there, Roger Penske visited in 1963, and Jim Clark and Jack Sears competed in 1964. The accident that ended Stirling Moss's International career happened at St. Mary's Corner in 1962.

Donald Campbell demonstrated his Bluebird CN7 Land Speed Record car at Goodwood in July 1960 at its initial public launch, and again in July 1962, before being shipped to Australia—where it finally broke the record in 1964. The car was a 30-foot-long (9.1 m) Bristol Siddeley turbine-powered 4,500 hp (3,400 kW) streamliner, with a theoretical top speed of 450 to 500 miles per hour (720 to 800 km/h). The laps of Goodwood were effectively at "tick-over" speed, because the car had only four degrees of steering lock, with a maximum of 100 mph (160 km/h) on the straight on one lap.

Goodwood saw its last race meeting for over 30 years in 1966, because the owners did not want to modify the track with chicanes to control the increased speeds of modern racing cars. The last event was a club meeting organised by the British Automobile Racing Club on July 2, 1966.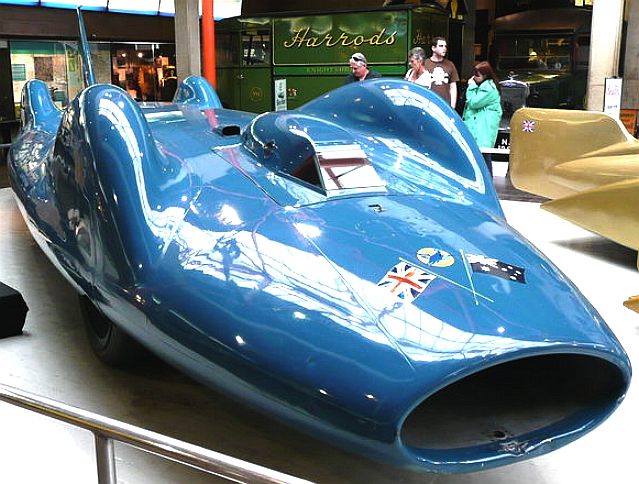 TESTING

The circuit claimed the life of McLaren-founder Bruce McLaren in a testing accident on the 2nd June, 1970.
The accident happened on Lavant Straight, when a rear bodywork failure on McLaren's M8D car caused it to spin and leave the track, hitting a structure on the infield at over 100 mph while travelling sideways.


EVENTS

Goodwood is noted for its annual Festival of Speed and Goodwood Revival events.


REVIVAL

Following the success of the Festival of Speed hill climb, racing returned to the Goodwood circuit in 1998. The Goodwood Revival is a three-day festival held each September for the types of cars and motorcycles that would have competed during the circuit's original period, 1948–1966. Historic aircraft help to complete the vintage feel. In 2008, a crowd of 68,000 people attended the event on the main Sunday - 9,000 more than in 2007. The track is now used for classic races, track days, and try-out days


OTHER EVENTS

In 2009, the Mongol Rally, a charity fundraising car rally to Mongolia, moved its starting point from Hyde Park, London to Goodwood. Entrants are on show to the public in the paddock before beginning the rally with a parade lap of the circuit.

The National Finals of the Greenpower schools electric car racing challenge takes place at Goodwood each year. The Greenpower challenge is a nationwide series of electric vehicle endurance races for schools, who build their own 24 volt single-seater racing cars. There is also a corporate version of the race, featuring teams like Lola, Jaguar Land Rover, Bentley Motors and Prodrive.

The 'Breakfast Club' was introduced in March 2006. This is a semi regular free to enter, and open-to-all monthly gathering of drivers and riders who come to view each others cars, bikes etc. Each meeting is themed with striking examples of the days theme paraded on the start finish straight.
FESTIVAL OF SPEED

The Goodwood Festival of Speed is an annual hill climb, held in late June or early July not on the circuit, but in the nearby grounds of Goodwood House. It features historic and modern motor-racing vehicles. In 2010, the event had over 176,000 visitors over four days.

The Festival of Speed is more than just a hillclimb: it can justifiably claim to be the world's biggest and most diverse celebration of the history of motor sport. It is the only occasion where you will see in action the greatest competition cars and star drivers from all eras: everything from 19th century steam carriages to current Formula One; fabulous racing motorcycles; 2500bhp Land Speed Record cars alongside engineless soapbox racers; plus motor sport legends like Moss, Surtees, Brabham and Andretti rubbing shoulders with today's hottest properties such as Jenson Button and Colin McRae.
Motor racing first came to Goodwood in 1936 when the 9th Duke of Richmond held a private hillclimb through the park. Five years earlier he had won the Brooklands Double 12, and then in 1948 he opened the Goodwood Motor Circuit. These early events inspired his grandson, the present Earl of March, to bring motor sport back to Goodwood. This resulted in the first Festival of Speed, held in 1993 in the picturesque parkland surrounding Goodwood House.
Since the inaugural meeting, the Festival has become established as a key event in the motor sport social calendar. But it is not all about action on the hill. Unrestricted access to the paddocks means that spectators and autograph hunters can get closer to the cars and drivers than at almost any other meeting. Away from the bustle of competition, you can relax with a picnic on the lawns of the House among some of the most beautiful and innovative automotive creations, which are judged in the Cartier 'Style et Luxe' design competition. You can explore the exciting displays of our many exhibitors, or seek an adrenaline rush from the Festival's interactive entertainment, including driving simulators and tank rides. Children will delight in the special amusements to be found at the Junior Festival of Speed.
The Festival is motor racing's equivalent of Ascot or Wimbledon: an extravaganza of sound and colour that has been described as 'the garden party of the Gods'. In combination with the rich period theatre of the Goodwood Revival, the Festival of Speed ensures that Goodwood is unrivalled throughout the world. For the latest news please go to the news page or click here For ticket information please go to Online Ticket Booking or contact:
email: fos@goodwood.co.uk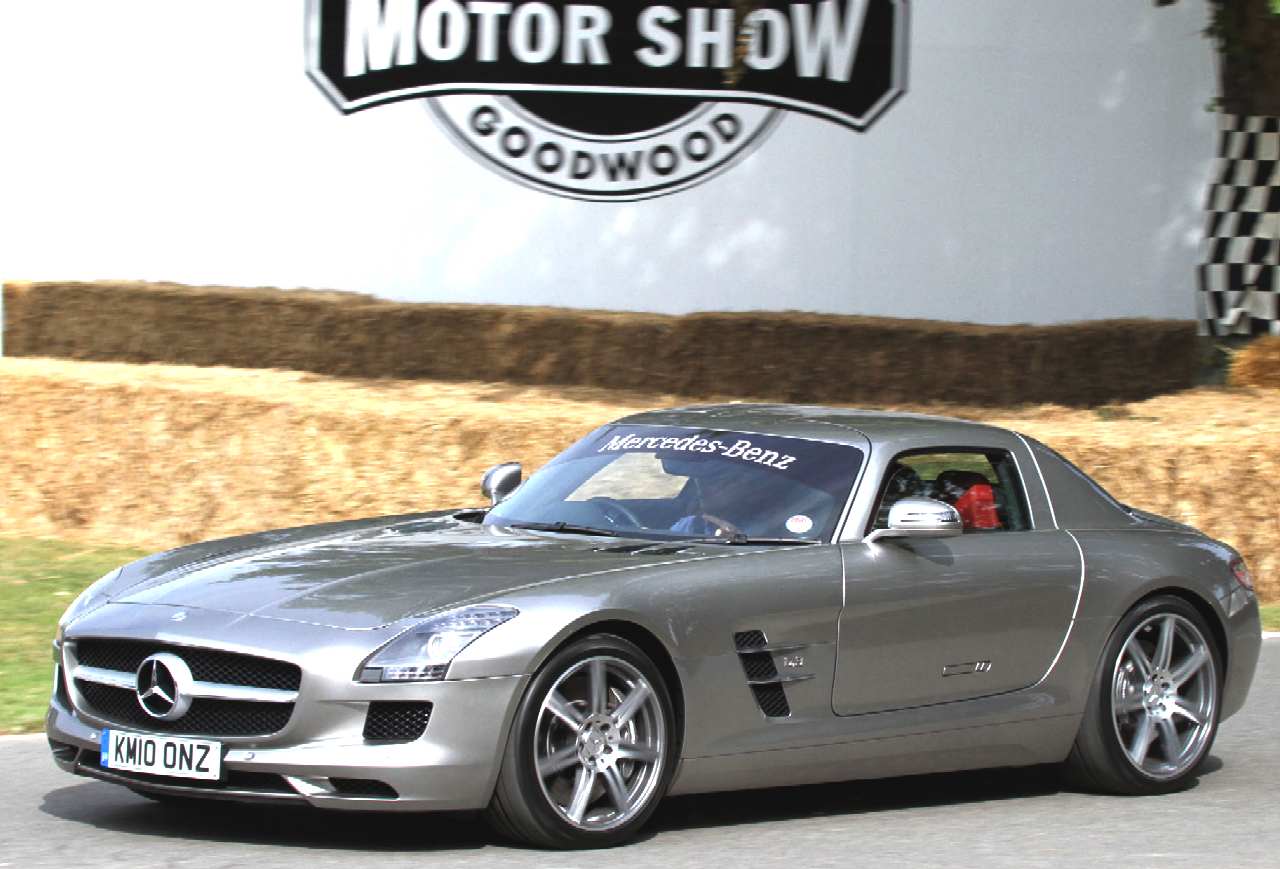 FACTS ABOUT GOODWOOD:

From 25,000 visitors at the inaugural 1993 event, attendance at the Festival of Speed has grown to a record 158,000 visitors in 2003.

The Festival is supported by 25 sponsors and associate sponsors, including 14 car and motorcycle manufacturers.

308 journalists and 226 photographers from 178 publications reported on the 2003 Festival of Speed.

Programmes and news items from 15 television stations and six radio stations worldwide broadcast before, during and after the 2003 Festival of Speed.

Press features on the Festival of Speed were reported in 18 different countries.

275 cars took to the hill during the Festival of Speed in 2003, along with 38 racing motorcycles and 22 soapbox racers.

36 historic racing cars, worth at total of $35.3million, were transported to the UK specifically to take part in the Festival of Speed in 2003.

58,202 private cars parked at the venue during the course of the 2003 Festival; if lined up nose to tail, the ensuing traffic jam would stretch 144.57 miles or from Goodwood to Leicester!

Some 600 marshals ensure the safety of both competitors and spectators.

Building the temporary hillclimb course takes around 2000 man hours of labour, and a further 1200 man hours to dismantle it again. At least as many man hours again are devoted to erecting the marquees and exhibition stands.

9.5km of protective straw bales have to be laid out, totalling some 4000 bales weighting 1400 tonnes - these are held in place by 5500 timber stakes which, if laid end to end, would stretch 11km.

At the 2003 Festival, 3000 catering staff served 59,000 sandwiches, 49,000 hot drinks, 58,000 pints of beer and 496 cases of wine.

Most importantly, more than 1810 bottles of Veuve Clicquot champagne were drunk by visitors and guests, kept cool by 6.5 tonnes of ice.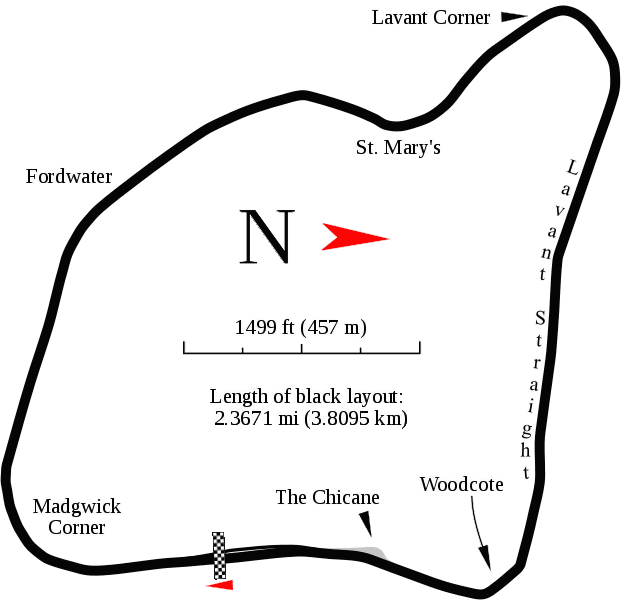 ---
The Bluebird became immortalized in Maurice Maeterlinck's play: 'The Bluebird' which first inspired Malcolm Campbell to adopt the name for his racing vehicles in the 1930's. This name was carried on by Donald Campbell and in turn by Nelson Kruschandl with Don Wales as the early driver of his BE1 and BE2 electric racing car designs. We in turn are similarly inspired with our vehicles, parts and racing endeavours.
---
GOODWOOD LINKS
http://www.days-out.co.uk/ - family events, days out.
http://www.holidays-uk.co.uk/ - Holidays in Britain.
http://www.holidays-europe.co.uk/ - weekend breaks.
http://www.transactional.co.uk/ : E-commerce
http://www.marketplace-uk.co.uk/ - House & Home.
www.corporate-event-promoters.co.uk Coporate Events and Promotional activity.
http://www.gardening-uk.co.uk/ - Chelsea Flower Show.
http://www.vacation-europe.co.uk/ - Holidays Europe.
http://www.vacation-uk.co.uk/ - UK Holidays.
http://www.ski-italy.co.uk/ - Ski Italy
http://www.ski-france.co.uk/ - Ski France.
http://www.ski-europe.co.uk/ - Ski Europe.
List All Sites | Random Site | Links
---
BBC TOP GEAR HOME | NEWS | FEATURES | TIME TO BURN | WIN STUFF | BUY GUIDE
Terms & conditions | Privacy | Contact Top Gear
---

The ultimate electric blue land speed record machine - solar powered with battery cartridge exchange
350 mph + performance using energy from nature.