The Solar Phantom team have decided to form a new organization, the Alternative Energy Vehicle Team. This team will absorb the current Solar Phantom Team while creating an entirely new team that pursues similar goals. The team want to use and transfer all their accumulated knowledge to a different application. The ultimate goal is to find an innovative competition, which encompasses all of the complexity and challenges of building a solar car, where progress hasn't hit a plateau. As of 2002 they are trying to raise interest in the student body for a land speed project. The idea would be to build a fully electric vehicle for the purposes of breaking the current land speed record. The current record is thought to be under 100 mph, which they feel is a very attainable mark.
Solar Phantom and the Team
Length
18 ft / 5.5 m
Width
6.3 ft / 1.9 m
Height
3.0 ft / 0.9 m
Weight (without driver)
550 lb / 250 kg
Top Speed
75 mph / 120 km/hr
Estimated Total Cost
$100,000
Construction Time
14 months
Number of Wheels
Three (two in front, one in rear)
Type of Rims
Solid aluminum, 18.5" diameter
Chassis
Carbon fiber and Nomex composite
Motor System
12.1 hp New Generation Motors'
hub-mounted rear-wheel drive
Number of Solar Cells
786 ASE 10 cm x 10 cm cells
Peak Power Output
1000 Watts
Array Manufacturer
Encapsulation by Suncat Solar,
construction by Rose-Hulman students
Number of Batteries
8 Ovonic high-voltage NiMH
Battery Voltage
96 Volts
Braking Systems
Front: Hydraulic Disc
Rear: Regenerative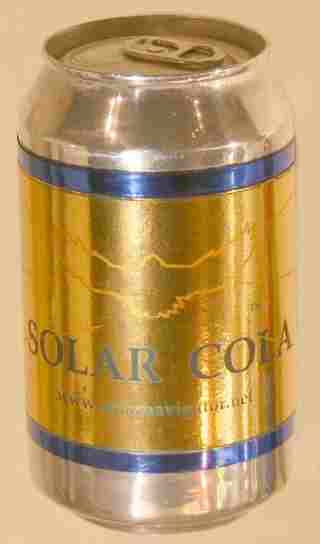 The Website is sponsored by Solar Cola
The content of this website is copyright © and design copyright 1991 and 2006 Electrick Publications and NJK. All rights reserved. The bird
logo and name Bluebird and Blue Max are trademarks. The BE2 and BE3 vehicle shape and configuration are registered designs ®. All other trademarks are hereby acknowledged. Max Energy Limited is an environmental educational charity.
SOLAR PANELS ELECTRIC MOTORS BATTERIES