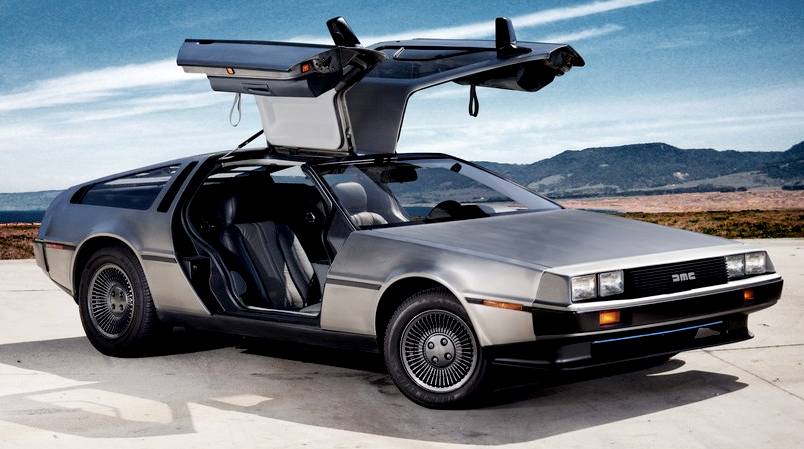 The
The DeLorean DMC-12 (commonly referred to simply as The DeLorean as it was the only model ever produced by the company) is a sports car manufactured by John DeLorean's DeLorean Motor Company for the American market in 1981–82. Featuring gull-wing doors with a fiberglass "underbody", to which non-structural brushed stainless steel panels are affixed, the car became iconic for its appearance as a modified time machine in the Back to the Future film trilogy.

The first prototype appeared in October 1976, and production officially began in 1981 in Dunmurry, a suburb of south west Belfast, Northern Ireland (with the first DMC-12 rolling off the production line on January 21). During its production, several features of the car were changed, such as the hood style, wheels and interior. Approximately 9,000 DMC-12s were made before production halted in early 1983.

The DMC-12 was the only model produced by the company, which would go into liquidation as the US car market went through its largest slump since the 1930s. In 2007, about 6,500 DeLorean Motor cars were believed to still exist.

British entrepreneur Stephen Wynne based in Texas started a separate company in 1995 using the "DeLorean Motor Company" name and shortly thereafter acquired the trademark on the stylized "DMC" logo as well as the remaining parts inventory of the original DeLorean Motor Company. The company, at its suburban Humble, Texas location, completes newly assembled cars from new old stock (NOS) parts, original equipment manufacturer (OEM) and reproduction parts on a "made to order" basis using existing Vehicle Identification Number (VIN) plates.
ELECTRIC DMC
DMC Texas (based in Humble, Texas) announced on July 30, 2007 that the car would be returning into very limited production (about twenty cars per year) in 2008. The newly produced cars would have a base price of $57,500 and have new stainless steel frames; with optional extras such as GPS, an enhanced "Stage 2" engine, and possibly a new modern interior. The cars would be made with 80% old parts and the rest new. This project was featured in an episode of Modern Marvels. The term "return to production" is something of a misnomer; the cars are built on DeLorean underbodies built by the original company in the 1980s and retaining their VINs. The cars' titles will show the year of the underbody's manufacture. They are, therefore, not new DeLoreans, but complete rebuilds of the car from the underbody with enhancements.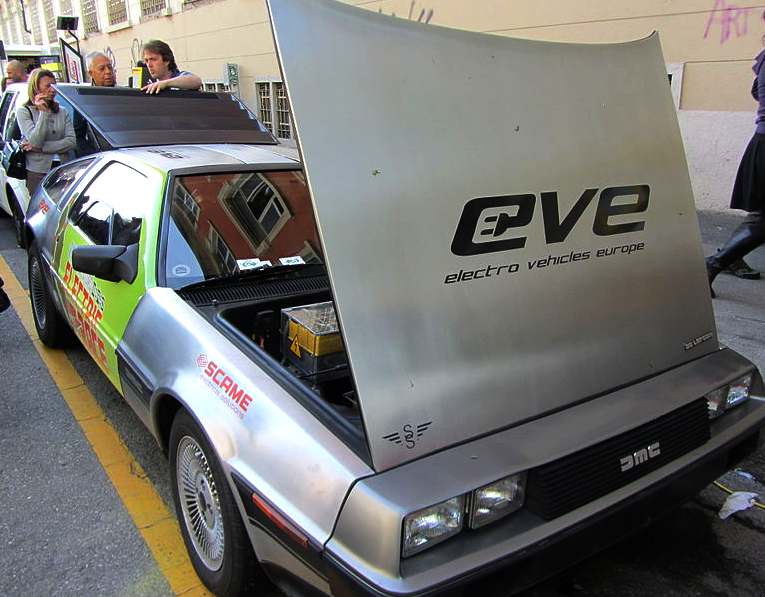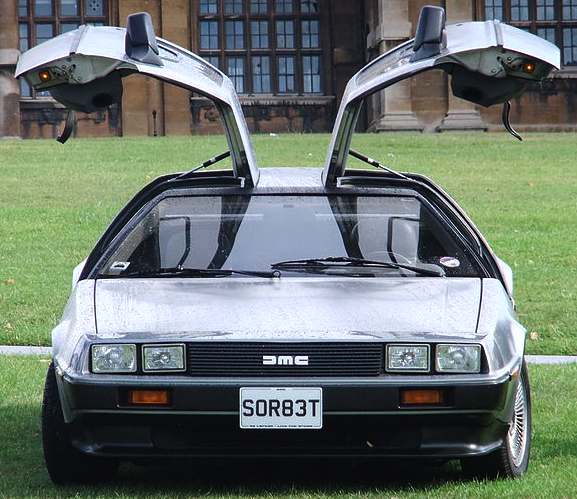 On October 18, 2011, it was announced that an all-electric model would be available for sale by 2013. It will have a 200-horsepower (150 kW) motor, accelerate from 0 to 60 miles per hour (0 to 97 km/h) in 8 seconds, and have a range of 100 miles (160 km) between charges. It is expected to sell for US$90,000.

A press release issued by the DeLorean Motor Company on October 14, 2011, states the Electric DeLorean (DMC EV) will sport a 400-volt AC induction liquid cooled electric motor producing 260 horsepower (190 kW) and 360 pound-feet (490 N·m) of torque capable of accelerating 0–60 mph (0–97 km/h) in 4.9 seconds with a cruising range of at least 100 miles (160 km).

LINKS and REFERENCE
http://delorean.com/
http://en.wikipedia.org/wiki/DeLorean_Motor_Company
http://en.wikipedia.org/wiki/DeLorean_DMC-12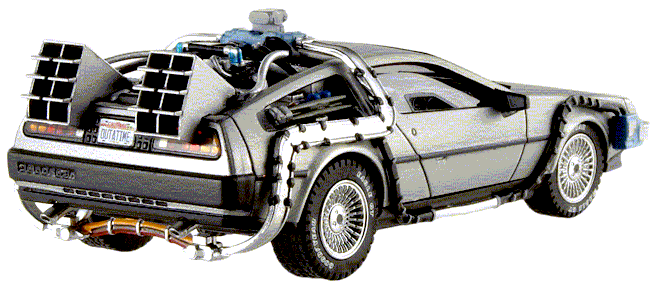 Please click on the links above to find out about these famous automotive makers. If your company is not included and you would like to be listed, please let us know.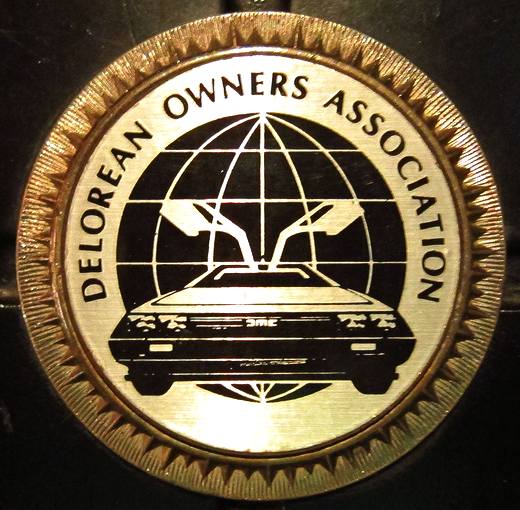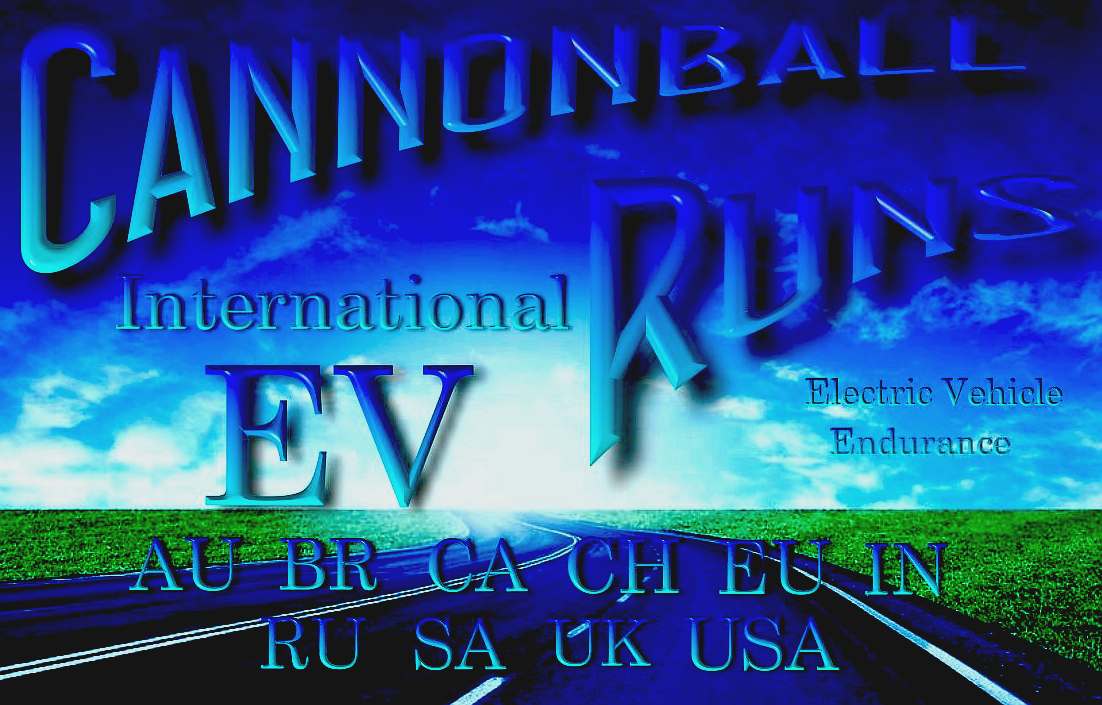 The international cannonball run series rules