JCB DIESELMAX SETS NEW RECORD 350 mph - 23 August 2006
JCB DIESELMAX LSR PROJECT
750BHP target achieved for JCB444-LSR engines -
17 July 2006
As the finishing touches were being put to the JCB DIESELMAX speed record contender – which Andy Green will begin testing in the UK next week – the JCB444-LSR (land speed record) engines that will aim to propel him to speeds in excess of 300mph were signed off at Ricardo's Shoreham-by-Sea premises this week after reaching their target power output of 750bhp each

Six LSR engines, which are direct descendants of the JCB444 diesel engine that powers the company's famous backhoes and Loadall telescopic handlers, have been prepared for the record attempt that is scheduled to happen at the world famous Bonneville Salt Flats in August.
When JCB originally approached Ricardo in 1998 with a brief to design a totally new engine to power JCB products, the design targets called for robust construction; a long stroke to facilitate high torque at low engine speeds; reduced noise levels; and future proofing for the next steps in emissions legislation. "These were worthy aims for an engine intended, among other things, to use its weight to balance a backhoe, but on the face of it some of them were contradictory to development of the unit as a racing engine," said Ian Penny, Ricardo's Global Director of Diesel Engines.
Therein lies the technological fascination and validation inherent in the JCB DIESELMAX programme, which was built around the racing engine using the standard block, cylinder head and bedplate (albeit with some lightening) in order to showcase the extraordinary versatility of the standard engine. "Our intention all along was to use a standard block, cylinder head and bedplate," explains Dr Tim Leverton, JCB Group Engineering Director with board responsibility for JCB Power Systems. "I wanted it to have exactly the same fundamental architecture as the JCB444 engine."
The standard engine – the only one of its kind in the world designed specifically for its industrial application – has already set new marks for power output and reliability in service. During the course of development of the LSR version, the standard engine demonstrated the ability to cope with the very high cylinder pressures generated by the two-stage turbo-charging necessary to boost the normal 120bhp power to the 750bhp that will be needed to push the twin-engined JCB DIESELMAX streamliner beyond 300mph.
"The whole project has been a fantastic engineering challenge," Penny continues. "Once we had defined the engine concept in January 2005, our effort then focused on validating and refining that concept. Initially we tried single and then two-stage turbo-charging, having taken the view to avoid more esoteric methods of boosting power. As a result we have advanced technology in the engine, particularly in the combustion chamber design where Ricardo has deep experience, that will filter through to JCB products, and to proprietary production cars, within the next five to 10 years."
Matt Beasley, Ricardo's Project Director with specific responsibility for the JCB444-LSR engine's development, summarises the challenge thus: "The greatest challenge was how to get sufficient air and fuel into the engine to increase its power, and to manage that air and fuel flow and the associated heat generated by two-stage turbo-charging at 6 bar."
Besides the block, head and bedplate, the JCB444-LSR engine also uses the standard valve train, albeit with stronger springs and different exhaust valves. The crankshaft and camshaft are lightened, while the pistons and connecting rods are bespoke. "One of the major areas of development has been the piston design," Beasley adds. "The engine places very high mechanical and thermal loadings on the aluminium pistons, and we spent a lot of time refining the design. Aluminium normally degrades rapidly with such high temperatures. We experimented with a number of profiles. Since then we have focused on refining the other key areas – the lubrication and fuel systems. The former is totally new as the engine is inclined at 10 degrees from the horizontal for optimum installation in the car. There is a lot of oil flow, up to six times what you would expect in a normal diesel engine and the oil circulates around the engine every five seconds.
"The fuel system is also remarkable. We have achieved 750bhp after going to gold fuel pumps in place of the previous red pumps, and by very careful attention to the injection system. We are putting a tremendous amount of fuel through very small orifices in the injectors, and are doing so at massive pressure – 1600 bar – hence the magnitude of the engineering challenge in that area." Test 'mule' engines ran for as long as 12 hours during the development phase, and some were stressed to destruction in order to see where the limits of individual components were. "They were impressively high," Penny says.
The definitive JCB444-LSR engine displaces 5-litres, weighs 382 kg (dry), and produces 750bhp at 3,800 rpm on a relatively low 10.5:1 compression ratio and in excess of 1500 Nm of torque at 2,200 rpm. "I am confident that the JCB DIESELMAX will easily be the cleanest and most efficient land speed record car ever built," Ian Penny adds. "The car has twice the power and more than four times the weight of an F1 car, yet half the fuel consumption.
"There is perfect synergy between Sir Anthony Bamford's avowed aim of showcasing British engineering and Ricardo's corporate ambition to promote the fuel efficiency and emissions cleanliness of diesel technology, particularly in the United States."

NOTES TO EDITORS:
With technical centres in the UK, USA, Germany and the Czech Republic, Ricardo is a leading independent technology provider and strategic consultant to the world's automotive industries. The company's engineering expertise ranges from vehicle systems integration, controls, electronics and software development, to the latest driveline and transmission systems and gasoline, diesel, hybrid and fuel cell powertrain technologies. Its customers include the world's major vehicle, engine and transmission manufacturers, tier 1 suppliers and leading motorsport teams. Ricardo is committed to excellence and industry leadership in people, technology and knowledge; approximately 70 per cent of its employees are highly qualified multi-disciplined professional engineers and technicians. A public company, Ricardo plc posted sales of £159.9 million in financial year 2005 and is a constituent of the FTSE techMark 100 index – a group of innovative technology companies listed on the London Stock Exchange.
---
Company Profile
Overview
Ricardo is a leading provider of technology, product innovation, engineering solutions and strategic consulting to the world's automotive industries.
Combining business, product and process strategy with fundamental technical research and the implementation of large-scale new product development programmes, Ricardo is able to take on the greatest challenges in the industry including business strategy and restructuring, process re-engineering, vehicle, engine, transmission and driveline design, engineering, testing and systems integration.
With a network of advanced and well-equipped technical centres in the UK, North America, Germany and the Czech Republic, Ricardo serves a wide and balanced customer base represented by the leading global automakers, vehicle component and system manufacturers, and automotive regulatory agencies. We also serve other sectors such as motorcycle, heavy duty truck, off-highway, military vehicle, marine and locomotive propulsion system manufacturers, as well as leading teams in all formulae of motorsport.
The need to minimise the environmental impact of future vehicles is a major driver for our own technology research programme, one of the principal means by which Ricardo maintains its technological edge. Recent benefits of this approach are apparent, for example, in the leading position Ricardo now occupies in the development of hybrid vehicle systems and of clean diesel and gasoline engine technologies offering improved fuel economy, reduced CO2 and low regulated exhaust emissions.
With our commitment to excellence, industry leadership in technology and knowledge, our greatest asset is our people, approximately 70 per cent of whom are highly qualified multi-disciplined professional engineers, consultants and technicians. Together, our vision is to make Ricardo the natural partner of choice for all our customers in all sectors.
Ricardo has extensive experience in the field of engine design, covering a diverse range of applications from motorcycles to locomotive power plants, involving gasoline, diesel, heavy fuel and gas combustion systems. All types of engine-related design work can be undertaken, along with analysis of component failures and development of innovative ideas. This can be carried out to prototype or full manufacturing level with support to production and beyond from Ricardo's design facilities within the UK, USA and the Czech Republic.
Work practices are highly flexible, enabling resident engineers to work on projects at client facilities. Dedicated project offices are also available, enabling client engineers to work at Ricardo premises. Extensive experience in engine design and analysis techniques can be offered to clients through technology transfer; a training service which can be provided within Ricardo or at client facilities.
For wide-ranging powertrain and vehicle projects, our complete powertrain development capability enables integration of transmission and engine design activities coupled with integrated manufacturing, analysis and mechanical development.
Ricardo Home | About Ricardo | Engineering Services | Strategic Consulting
Technical Support | Investors | Media | Careers | Contacts
JCB DIESELMAX Press Office
Amanda Gadeselli
T: +44 (0)20 7384 8701
E: amanda.gadeselli@fingal.co.uk
Ricardo Media Office
Anthony Smith
T: +44 (0)1273 382 710
E: media@ricardo.com
JCB World Communications
Daniel Ward
T: +44 (0)1889 59 3602
E: daniel.ward@jcb.com
JCB DIESELMAX Press Office
Peter Panarisi
T: +44 (0)20 7384 8720
E: peter.panarisi@fingal.co.uk
A - Z DIRECTORY of MOTOR MANUFACTURERS
---
UK VEHICLE INSURANCE ONLINE
JCB DIESELMAX LSR PROJECT
---
A taste for adventure capitalists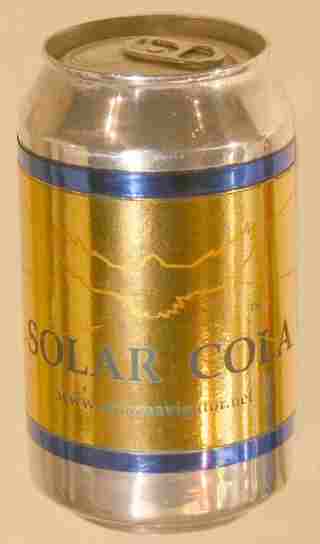 Solar Cola - a healthier alternative