The American Solar Challenge (ASC) is a competition to design, build and rayce solar-powered cars in a cross-country event. In 2005 there will be a special edition of ASC, the 2005 North American Solar Challenge. Teams will compete in a solar vehicle rayce from United States through Canada! To learn more about this, please visit the 2005 North American Solar Challenge page.
July 11—As many as 40 race cars will leave Chicago July 15 in the first-ever attempt to travel America's historic Route 66 without spending a penny on gasoline. In a year that has seen unpredictable energy and gasoline prices, these drivers are betting that sunshine will take them all the way to Los Angeles, a feat that has never been tried in the 75-year history of the highway.
The cars are part of the American Solar Challenge, the first U.S. international solar car race. The race is an educational sporting event in which university teams, companies, and clubs from around the world compete to build and race solar-powered cars across the country.
The American Solar Challenge demonstrates the potential of renewable energy," said Secretary of Energy Spencer Abraham. "In the future, with the Department of Energy's research efforts into promising technologies, renewable energy can contribute to our nation's energy supplies."
The race begins at the Museum of Science and Industry in Chicago and follows what remains of Route 66 through Illinois, Missouri, Oklahoma, Texas, New Mexico, Arizona and California. The 2,300-mile journey ends in Claremont, California, on July 25. "The race challenges young engineers and scientists to find new ways to solve energy and transportation problems. Participants get excellent practical education through building their own cars and completing the race," said Race Director Dan Eberle.
Gasoline is not a concern for race drivers. The cars are propelled by electricity that's generated by sunlight. No external power source can be used to charge batteries. Instead the racers use solar, or photovoltaic, cells to convert sunlight into electricity. That means weather and energy management will play an important role in the race. The more sunlight available, the faster the cars will run and the more energy can be stored in their batteries. But in any weather, the teams must make strategic energy management decisions to maximize their sunlight "fuel."
Typical aerodynamic designs for the one-person vehicles make them look more like spacecraft on the "Star Wars " movie set than conventional passenger vehicles. The cars typically are low, sleek, and colorful, with solar cells covering much of the car body. "It will be fascinating to see the solar cars pass by some of the old Route 66 icons," said Mike Turrentine a member of the University of Missouri-Rolla race team, which won the 1999 SunRayce solar car race. "We'll see firsthand how transportation technologies have changed in the last 50 years."
The American Solar Challenge is the longest solar car race in the world. Solar racing as a sport has been around for more than 10 years with race events conducted regularly in the United States, Australia and Japan. Previous solar car races in the United States have been along routes from Florida to Michigan; from Washington, D.C. to Florida; from Indiana to Colorado; and from Dallas to Minneapolis.
The American Solar Challenge race cars can be tracked on the Internet at July 15-25 through use of a global positioning satellite system that will pinpoint the location of participating cars. Daily race results also will be posted at . The car with the fastest cumulative time from Chicago to Claremont will win the Challenge. The race is sponsored by the U.S. Department of Energy, its National Renewable Energy Laboratory (NREL), EDS, and Terion.
Real-time tracking data will be available through Terion's unique Web software. Knight Transportation and Terion are sharing the underwriting for the vehicle tracking system.
ASC's mission is to advance renewable energy and electric vehicle technologies, promote educational and engineering excellence, encourage environmental consciousness and teach teamwork. The race provides hands-on experience for students, allowing them to build their technical skills for the 21st century marketplace.
---
The American Solar Challenge race cars will pass through the following checkpoint locations. Dates are approximate because of the nature of the race:
July 15-16 Springfield, Ill. - Lincoln Land Community College
July 15-16 St. Louis, Mo. - EDS Building
July 16-17 Rolla, Mo. - University of Missouri-Rolla
July 17 Neosho, Mo. - WalMart
July 17-18 Tulsa, Okla. - Air and Space Center
July 17-18 Edmond, Okla. - University of Central Oklahoma
July 18-19 Sayre, Okla. - Southwest Oklahoma State University
July 18-20 Amarillo, Texas - Don Harrington Discovery Center
July 18-20 Tucumcari, N.M. - Mesa Technical College
July 19-21 Albuquerque, N.M. - University of New Mexico
July 19-22 Gallup, N.M. - Cultural Center
July 19-23 Flagstaff, Ariz. - Northern Arizona University
July 20-23 Kingman, Ariz. - Powerhouse Visitor Center
July 20-25 Barstow, Calif. - Barstow College
July 25 Finish: Claremont, Calif. Downtown at Yale Avenue
Recent Updates

Online Regs Question Form ASC2005 Kickoff Conference info ASC2003 History with photos, standings, awards, press releases, and more.

Visit a Team Website

South Bank University in London, UK.
DOCUMENTS

FORMS & INSTRUCTIONS

TECHNICAL RESOURCES

HEADQUARTERS
PO Box 30
Freeman, MO 64746
USA
Fax: 816 - 250 - 5430
LINKS TO OTHER SOLAR CAR EVENTS
American Solar Challenge World Solar Rallye - Japan Sunrayce
Related Events and Links Formula Sun Grand Prix Solar BikeRayce USA
---
A taste for adventure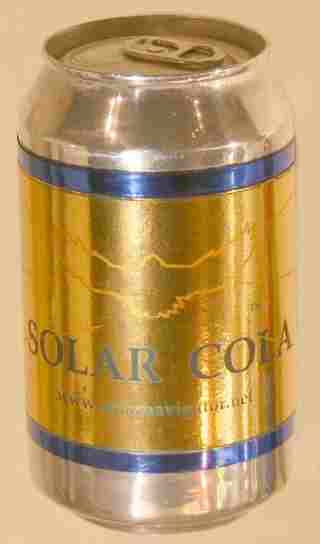 Solar Cola - the healthier alternative
HISTORY
American Solar Challenge is a solar car race across North America. Originally called Sunrayce, organized and sponsored by General Motors in 1990, it was renamed American Solar Challenge in 2001, sponsored by the United States Department of Energy and the National Renewable Energy Laboratory. Beginning in 2005, it is now called North American Solar Challenge with the addition of co-sponsor Natural Resources Canada. It is customarily held once every two years in the summer, though there was a three year gap between the first two races. Teams from universities in the United States and Canada compete in a long distance test of endurance as well as efficiency, driving thousands of miles on regular highways.
The first ever winner was the University of Michigan Solar Car Team's Sunrunner, with an average speed of 24.7 mph over an 1800 mile route.
In 2005, the longest race so far, the route covered 2494.9 miles, taking the teams from Austin, TX, USA to Calgary, Alberta, Canada. Won by the University of Michigan for the fourth time with an average speed of 46.2 mph, the 2005 race was the most hotly contested ever. The University of Minnesota came in second, only 11 minutes and 52 seconds behind after 54 hours of racing. The lead teams often drove 65 mph (the maximum allowed), but were slowed by rain in Kansas, and 20 mph headwinds in Canada.
---