Solar powered car racing events continue to gain in popularity the world over judging from the number of world class teams listed below. They say racing improves the breed and this is no exception. Most of the development of solar racers is undertaken by university teams. It seems this is a young engineers sport and that the cars of the future are for the most part being developed by educational institutions with sponsorship from local business and government environmental initiatives.
SOLAR CAR EVENTS
American World Solar Challenge - Formula Sun
Australian World Solar Challenge
Canadian Solar Discovery Challenge
Dream Cup Solar Car Race Suzuka 2003 - Japan
Japanese World Solar Car Rallye
North American Solar Challenge
Solar Express - Solar Bike Race
During these competitions, students learn about solar panels, electric motors, electronics, vehicle chassis, bodywork, aerodynamics, suspension, batteries and how to solve practical problems during the design process, while working as a team. It's demanding stuff and more fun that laying in bed watching TV, where individuals may seek inspiration, but achieve very little.
---
A taste for adventure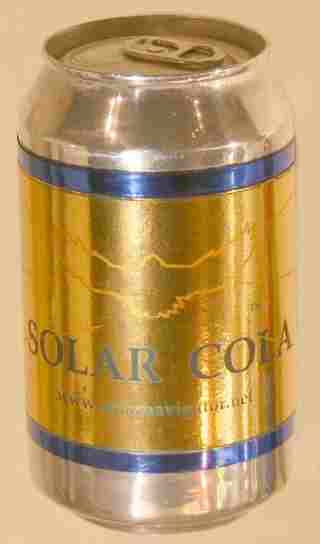 Solar Cola - a healthier alternative