A British team led by Mike Duke, notable for its success on a small budget. This University based team produced several vehicles, each building on the successes of the previous.
Mad Dog III is the latest solar powered car to be be designed and built by staff and students in the School of Engineering Systems and Design at SBU: the team comprised of teaching and technical staff Mike Duke, Andy Shacklock, Nigel Burgess, Del Cook, Steve Probert and Tony Roberts. Other team members included Thorsten Leschinski, Andreas Lins and Holger Woelke who, in June '99, completed the final year of the BEng Mechatronics degree at South Bank in conjunction with the Fachhochschule, Bochum in Germany and last but not least Terry Brown, another South Bank graduate from BEng Mechanical Engineering.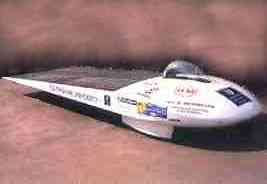 Mad Dog - World Solar Challenge
The project was initiated after the World Solar Solar Rallye in Japan. The team learnt a great deal from racing the previous car, Mad Dog II; improvements and developments were subsequently incorporated into the latest car. It is more sophisticated having more efficient solar cells, telemetry and a more comfortable seating position. The original intention to use a hybrid combination of Nickel-Metal-Hydride and Lead-Acid batteries was amended due to concerns about safety and charging time. Lead-Acid batteries alone were used in the World Solar Challenge. The overall body shape is also more aerodynamically efficient.
Preliminary design work and evaluation took place in the various Shool of Engineering Systems and Design labs; this proved a valuable educational experience for the student team members who worked closely with lecturing staff. On completion and following the press launch, the car was shipped to Australia for the 1999 World Solar Challenge.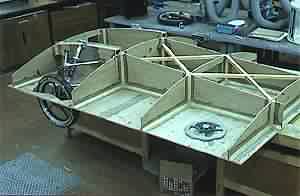 Most of the building took place in the SESD workshops. Prior to construction of the actual car chassis, a wooden 'tub' was built to test the electrical, mechanical,
suspension and steering systems. The three wheeled car is driven by a T-Flux motor linked to the single rear wheel.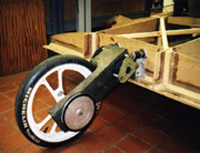 The 'tub was first tested in the University car park and then, thanks to the Science Museum, at Wroughton air base near Swindon. Although the runways are straight and flat,
there was an opportunity to really stretch all the various systems : the linking roads have inclines and bends.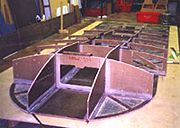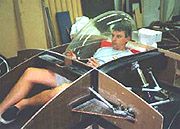 The monocoque chassis is constructed from Nomex honeycomb carbon fibre. Ergonomic considerations were incorporated in the design of the seat and the driver's 'bubble' to ensure that the drivers are as comfortable as possible in the searing temperatures of the Australian desert. The separately constructed nose cone fitted the rest of the chassis perfectly!
Prior to constructing the array, the chassis was taken to QC Motors, a specialist company whose clients include formula one racing teams, for painting.
Mad Dog IV

Design work for Mad Dog IV is in progress at South Bank University, and the new car will be constructed at the Fachhochschule, Bochum for competition in the 2003 World Solar Challenge. In addition to SAFT Lithium-Ion (Li-ion) batteries, the car will use the purpose built battery management system developed by the S.T.R.C. and retailed through the subsidiary company SOLION. The team is also collaborating with Gocherman Solar Technologies and the new car will use the specially laminated gallium arsenide photovoltaic (solar) cells with an efficiency of up to 28%.
---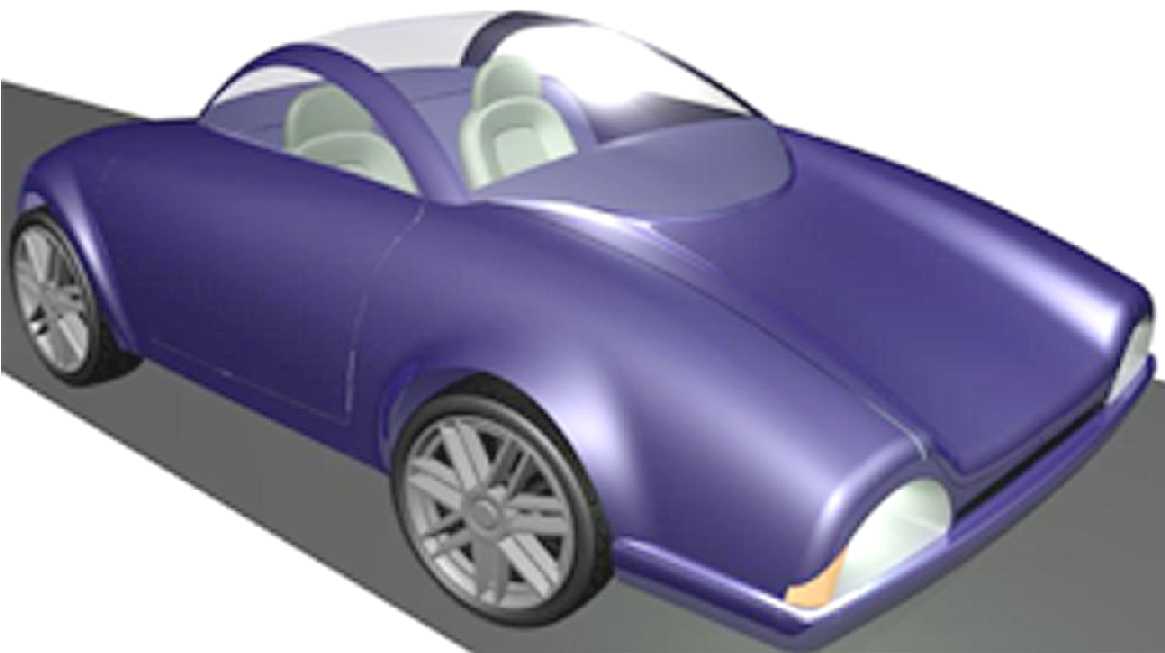 Long Range Electric Passenger Vehicle
In addition to the development of racing vehilces, staff and students in the S.T.R.C. and rresearchers at the University of Queensland (in Australia) are designing two new Long range Electric Passenger Vehicles for demonstration in 2003. Each vehicle will comprise a lightweight aluminium chassis (originally developed for the Lotus Elise), a lightweight composite and / or polycarbonate body shell and high efficiency components in order to extend range to about 125 miles (200km) on one battery charge and so well beyond that of current electric cars at approximately 50 miles (80km).

Lithium-ion battery system developed at the Sustainable Transport Research Centre and designed specifically for solar car use now available from SOLION (download pdf)
Why not visit their website for more information: Team Mad Dog
Contacts: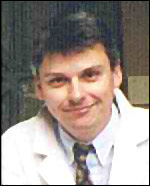 Dr. Mike Duke
Sustainable Transport Research Centre
Engineering Systems
London South Bank University
103 Borough Road
London SE1 0AA
Tel:
+44 (0)20 7815 7678
Fax:
+44 (0)20 7815 7699
Mike Duke | Deborah Andrews | Nigel Burgess

Prof. Dr.-Ing. Friedbert Pautzke
Faschhochschule Bochum
Tel: +49 234 321 0343
---
SOLAR CAR EVENTS
American World Solar Challenge - Formula Sun
Australian World Solar Challenge
Canadian Solar Discovery Challenge
Dream Cup Solar Car Race Suzuka 2003 - Japan
Japanese World Solar Car Rallye
North American Solar Challenge
Solar Express - Solar Bike Race
During these competitions, students learn about solar panels, electric motors, electronics, vehicle chassis, bodywork, aerodynamics, suspension, batteries and how to solve practical problems during the design process, while working as a team. It's demanding stuff and more fun that laying in bed watching TV, where individuals may seek inspiration, but achieve very little.
---
A taste for adventure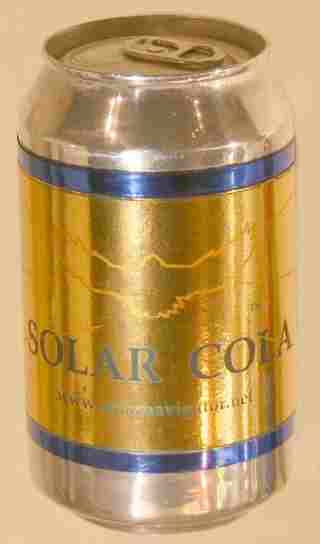 Solar Cola - a healthier alternative