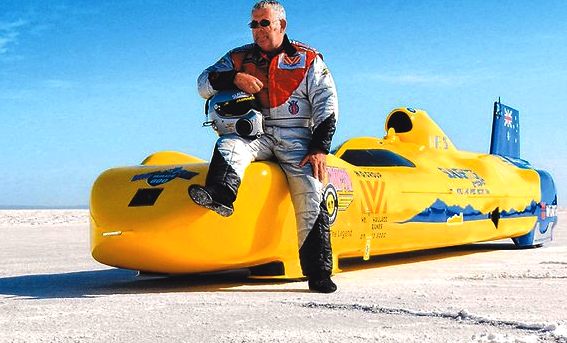 FEBRUARY 26 2013

With the Australian Landspeed Record under his belt, Logan City speed demon Trevor Slaughter is one step closer to achieving his lifetime goal – the World Landspeed Record. Driving his Turbosmart-equipped Streamliner at South Australia's Lake Gairdner, Trevor hit 408mph (656kph), resetting the Australian F/BFS record.

On a test run at the salt lakes in South Australia last Friday, the 58-year-old surpassed all expectations in his car's maiden voyage by reaching 407km/h. That was 80.46km/h faster than the previous record.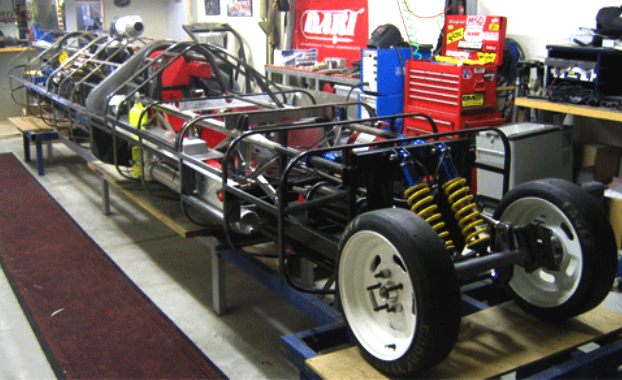 Mr Slaughter now wants to be the first Australian to crack the world record for a wheel-driven vehicle - as opposed to a jet-powered car - by reaching at least 800km/h this year.

His son, Ben, said: "On all of the runs the car was at full throttle for less then 10 seconds. To get out there and already be half way to our goal is incredible."

"I can honestly say that the exhilaration of when that car hooks up and pulls and gets up to speed and starts doing things… it's amazing, it's unbelievable," Slaughter reported on the Channel 7 News.


But it wasn't all plain sailing as cracks developed in the bodywork and wind gusts on one run damaged the nose, resulting in emergency repairs.

Trevor, a former drag racer, has spent 30 years planning the attempt and more than six years building his vehicle, so far spending about $1.5 million.
The car will fitted with a 4900 horsepower Chinook helicopter engine on the next attempt.

CONTACTS

Trevor Slaughter
Slaughter Motorsport
PO Box 4009
Springfield QLD 4300
Australia

Local Mobile: 0429 455 692
Int Mobile: + 61 - 4 - 2945 5692
Email: trevor@slaughtermotorsport.com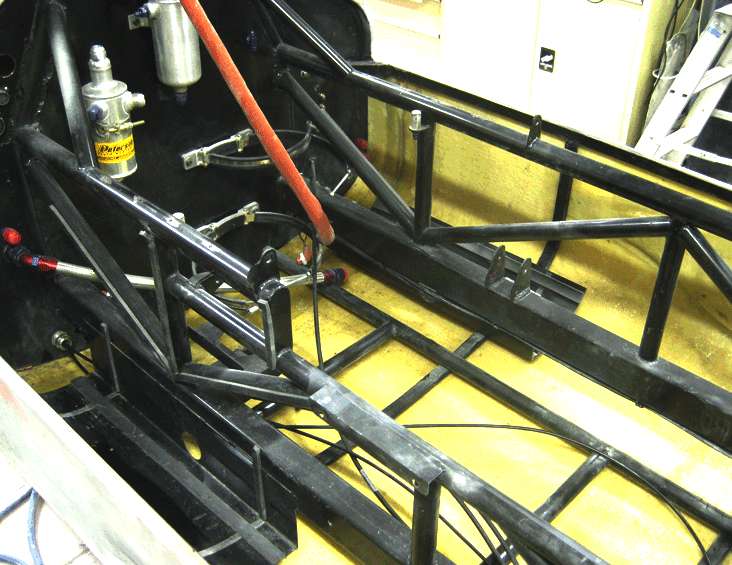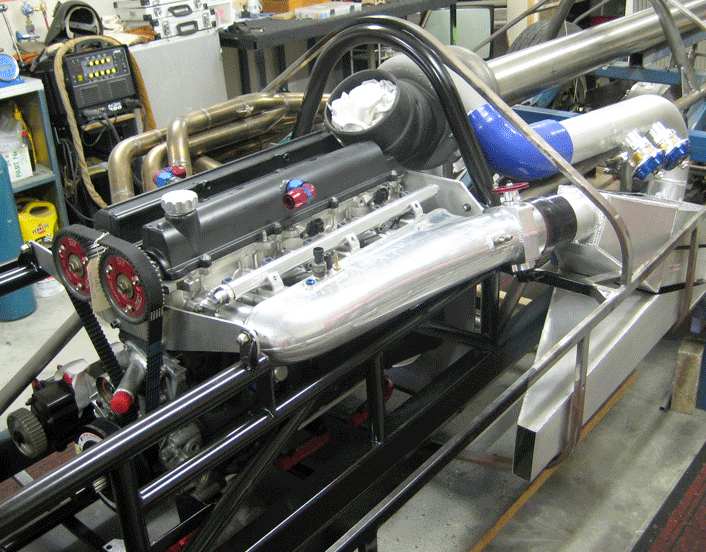 LINKS
http://www.slaughtermotorsport.com/
http://www.couriermail.com.au/questnews/logan/aussie-land-speed-record-slaughtered
http://www.turbosmart.com.au/news/slaughter-on-his-way-to-a-world-record
A taste for adventure capitalists

The world's fastest electric car: 350mph + using energy from nature. Featuring built in battery cartridge exchange, charged using renewable solar energy. Partners & driver sought for the 2016 season.