Always one to promote fuel economy, Volkswagen does not dissapoint with their hybrid Eco Racer. Offering a 1484cc turbocharged diesel engine which is combined with a lighweight carbon fiber body the EcoRacer is both fast and eco-friendly. The EcoRacer's average fuel consumption is as low as 3.4 liters and it reaches a maximum speed of 140 mph (230 km/h).

Thanks to its carbon fiber body, the mid motor sports car weighs a mere 850 kilograms (1,873.93 pounds) and accelerates to 62 mph (100 km/h)in only 6.3 seconds. The EcoRacer sports car is powered by a 100 kW turbo diesel of the next generation and stands for a trend setting synthesis of rock-solid economy and an abundance of sportiness.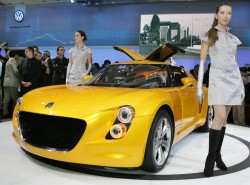 The body design with its new sports car front configuration, LED head and rear lights-system, solid proportions and strong lines, demonstrates that even very economical cars can be alluring and attractive, both to drive and to look at.
Hybrid cars are becoming the smarter choice for drivers who want the benefits of better fuel efficiency found in hybrid-electric vehicles. In 15 years it is estimated hybrid electric cars performing at 80 miles per gallon will be the norm. Today's internal-combustion-engine-only vehicle will become artifacts of history. Batteries for electric and hybrid electric cars have come a long way in performance and power storage density, but there is still room for improvements. Hybrid car sales have taken off and industry watchdogs further predict a significant increase in hybrid market share. Toyota is leading by example as they announce ten new hybrid cars as part of their forward planning.
The Volkswagen company started in Germany with the production of the Beetle. In German, Volkswagen means: People's Car. This Beetle has outsold almost every other sort of car that has ever been made. It dates back to the early thirties and its history still grows as it continues to be produced. Production has now spanned over sixty five years and new technologies have been implemented along the way. Some of these are shown in the timetable below. The van based on the Beetle design is also something on an icon and collectable classic.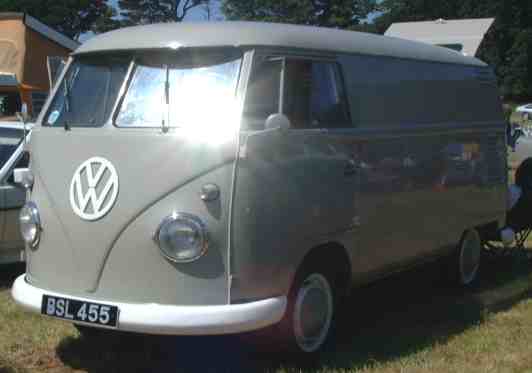 Split screen VW van
---
---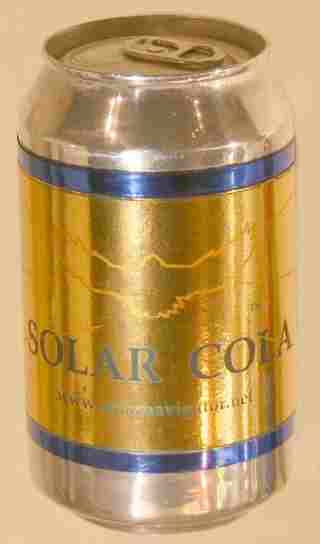 The Website is sponsored by Solar Cola