A
Ama-Bugabuga VW Club
Australian VW Club
Aguas Buenas Volky Club (Puerto Rico)
B
The Buskatiers Bus Club
The Bugmeister
Beetles.de - The Motley New Beetle World.
The Birmingham Buggy Club (UK)
Buggered VW Club (Manchester, UK)
C
Cornwall VW Owners Club
Cabriolet Owners Club GB
The VW Corrado Club of Great Britain
Croyde Bay Surfing-VW (Cornwall, UK)
Club GTI
Classic Finnish VW's
Cork VW Owners Club - Ireland
Central Jersey VW Society
E
Elite 1000
Exclusively Kä fer Kabrioletts
ECU testing.com - vw_common_ecu_failures
F
Frogs Bread Club (Indonesian VW Club)
FBI VW Club
The Volkswagen Type 147 Fridolin Register
Flat Four Vee Dub Club - Nederlands
'56 to 59' Karmann Ghia Registry
Fuken Gruven
G
Golf IV Forum
Good Times VW Club
Golf GTI
Golf Nutters UK
Interessengemeinschaft T2 (Deutsch)
H
VW Club Huddersfield (UK)
Historic VW Club
Herts VW Club (UK)
Hoosier Volks VW Club
HotRod and Volkswagen Pages
J
JammieDodgers
JuarezVolks VW Air and Watercooled Club
Jetta - The Official Owners Club
K
Karmann Ghia Owners Club of Great Britain
Karmann Ghia Club - Sudhessen
Karmann Ghia Club Rems-Murr (Deutsch)
The Karmann Ghia Club of North America
L
LBC2 Racing
New Lancs VW Club
London and Thames Valley VW Club (UK)
Luton VW Club
M
Mexibug
Mashed and Air
Mexican & Brazilian Beetle Register (UK)
Manchester Mad Dubbers
N
North West Polo Owners Club
Natural Born Dubbers
Beetle Owner's Club of Great Britain
NJ New Beetle Club
N.E.A.T.O
O
Omaha VW Club
Oxfordshire VW Owners Club (UK)
The Official CLUB GTI World-Wide Homepage
Old Dominion Aircoolers Club (Virginia, USA)
P
Polo GT and S Coupe Owners Club
The Polo GT and Coupe S Website
VW Club of the Philippines
R
Rochdale and Oldham VW Club (UK)
The Roundabout VW Club (UK)
S
Slovenia - VW Hrosc Club
Scirocco Register
Stevenage VW Club
Swansea Air Cooled Club
The Split Screen Van Club
Volkswagen HROSC Klub Slovenija
1302 Super
Strictly Vintage VW's
T
The VW Judson Register
Tipton County Volkswagen Club
UK VW Type 3&4 Club
VW-T2 Owners Group
Type 34 Registry
V
VW Gruppe USA
VolksWigan VW Club
VW Mail (Webmail for VW Enthusiasts)
VAG Cars - Denmark
VW Page
VW Club of America
Valley VW Club (South Wales) Tel: 02920 867598
UK VW Golf Club
Club VR6
Vintage VWs (French)
Volkswagen-Bus-und-Lieferwagen-Liebhaber-Initiative
VW Beetle Organisation
VW-Maffian
W
Water Side Dub Club
Wacky Racers VW Club
Wizard Owners Club
Worldwide On-Line VW Registry and Club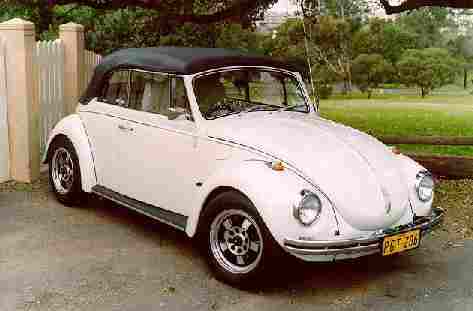 MORE WORLD LINKS
The man who inspired Beetle mania
Except for maybe Henry Ford and the Model T, no person has ever been more closely associated with the success of a single car model than Heinz Nordhoff is with the Volkswagen Beetle. But Nordhoff could so easily have taken a direction away from Volkswagen.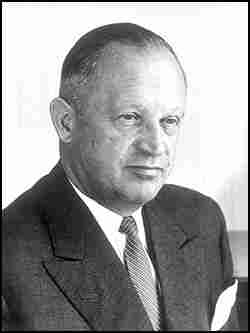 As a student, he was focused on shipbuilding. His first job was in aeronautics. His early career was spent at two other auto companies. Only the Great Depression of the 1930s kept him from emigrating to America to join a third automaker.
Nordhoff was almost 50 before he joined Volkswagen. But that's where he flourished, and his leadership helped turn a company ravaged by war into Europe's largest automaker. Born in 1899 in Hildesheim, Germany, this banker's son studied mechanical engineering in Berlin and preferred ships to cars.
Nordhoff joined BMW as an aero-engine apprentice and nearly moved to America to work for the US carmaker Nash. The Great Depression put an end to those plans.
Instead, Nordhoff joined General Motors' German unit Opel and concentrated on production processes. GM rewarded him with a trip to Detroit, where he studied American sales and production methods. He climbed the ladder at Opel and was appointed managing director of the Berlin-Brandenburg truck plant.
Initially, Nordhoff did not like Opel's cheap competition, the KdF designed by Professor Ferdinand Porsche. But he soon realized the potential of the car, which eventually became known as the Beetle.
After World War II, Nordhoff was determined to regain a senior management position in the automotive industry. Working at Opel, he was soon noticed by Major Ivan Hirst of the British occupational force, who was put in charge of the ruined Volkswagen plants after the war. On January 1, 1948, Nordhoff was appointed Volkswagen's managing director and was given a free hand to organize the reconstruction of the factory and to restart production.
Nordhoff was involved in many initiatives, from building the city of Wolfsburg to financing the first runs of Beetles after Germany's monetary reform in the summer of 1948. He called dealers to Wolfsburg and told them to bring every deutsche mark they could with them. By the end of 1948 he had 15,000 domestic orders and 7,000 export orders.
Nordhoff increased production from 19,244 units in 1948 to half a million by 1958. He was helped by the German economic boom, the Wirtschaftswunder. But Nordhoff could only achieve what he did through vision and skills, including the American production ideas he learned at GM. Volkswagen flourished with the Beetle. Nordhoff later added variants of the Beetle platform, such as the VW minibus and Karmann Ghia coupe and convertible.
Though he realized that Professor Porsche's concept - with rear-mounted, air-cooled engine - was becoming outdated, Nordhoff did not allow new developments. He died suddenly on April 12, 1968, following an earlier heart attack in January that year. By that time annual production had reached 1.7 million units.
His successor, Kurt Lotz, inherited a model range based on the aging air-cooled engine concept and VW temporarily lapsed into trouble. But the more than 21 million Beetles that have been produced are all a tribute to Heinz Nordhoff.
The T2 camper van was also air cooled and based on the same engine as the Beetle. Both vehicles went on to become classics with heritage clubs all over the world.
A water cooled Beetle was produced that looked something like the original but never became popular.
In 2017, a new water cooled camper van was introduced.
Note: We do not endorse the above sites nor can we guarantee the links remain active.
We apologise for any duplication.
Please click on the links above to find out about these famous automotive makers. If your company is not included and you would like to be listed, please let us know.