What is your idea of practical work experience? How would you like to learn some basic vehicle fabricating skills and help build a land speed record car at the same time?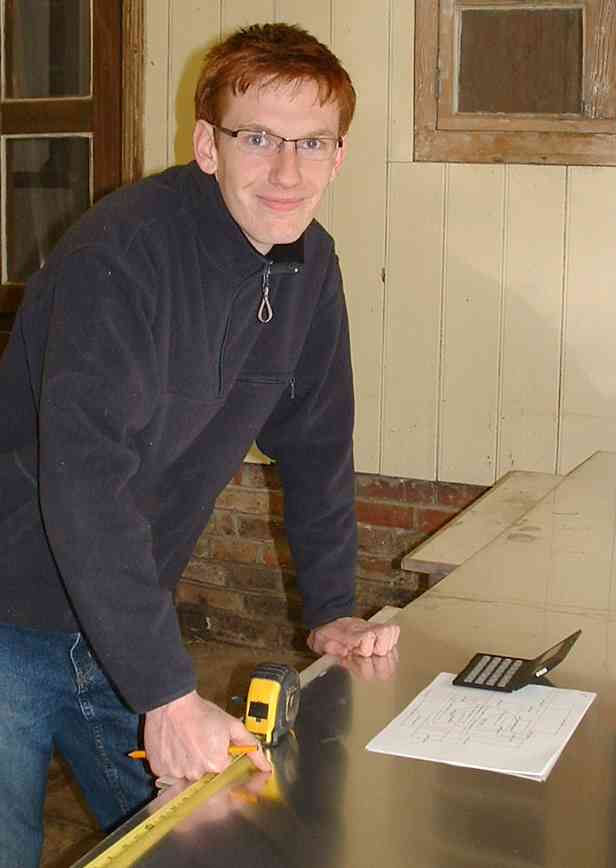 Michael Golding - ready to convert paper to metal
That was the brief for Michael Golding in June of 2005. Mike was asked to work from drawings of the Bluebird Electric 3 using Autocad. His task was to extract developments of strategic body slices to produce lightweight bulkhead former blanks. Having produced the developments, Michael then had to dimension them, go out onto the workshop floor, set out cutting tables, mark out and cut 16 formers.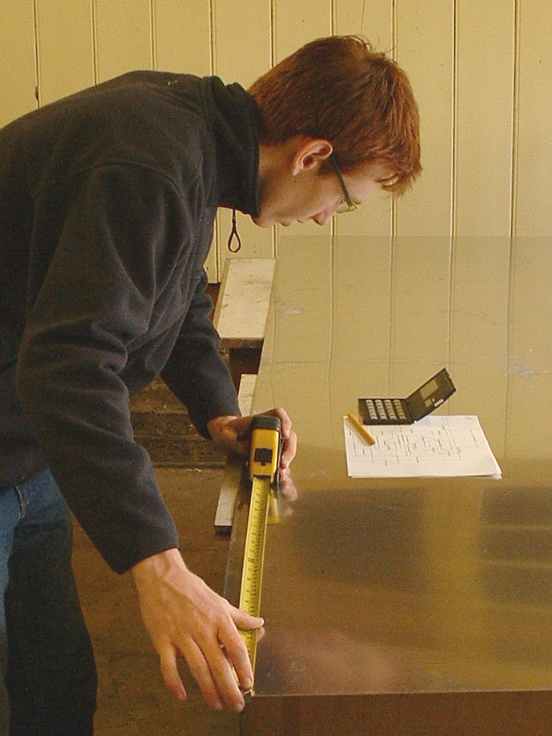 We are pleased to say Michael not only makes a reasonable cup of coffee, but he also completed the task with just minutes to spare. The formers he produced will be further crafted then fitted to the chassis of the BE3 ready for the carbon fibre bodywork to be attached. We were impressed with Mike's knowledge of Autocad and his ideas for vehicle designs.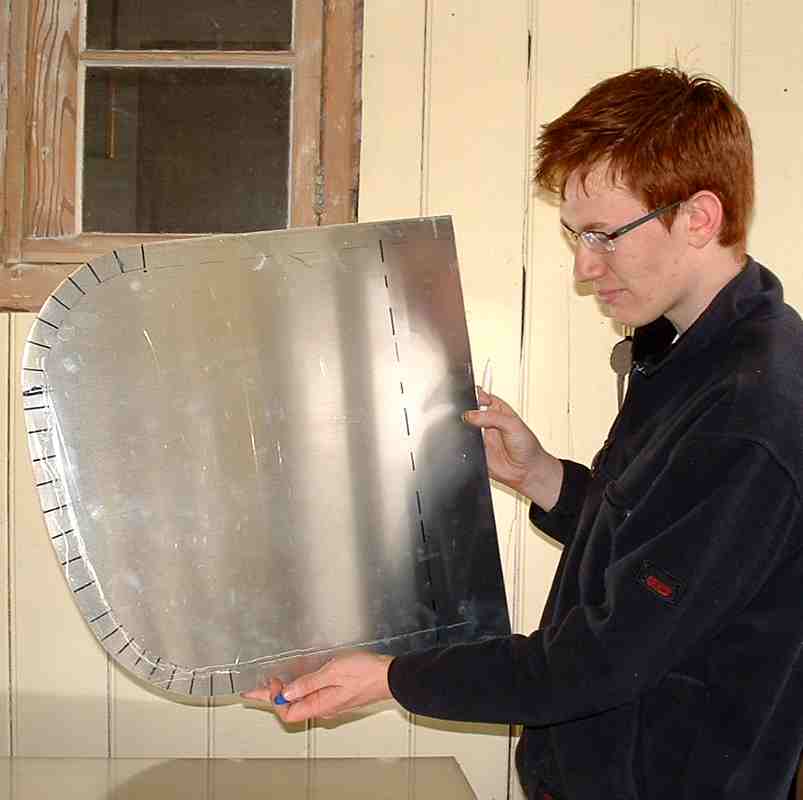 The first of sixteen metal formers
Well done Michael. We enjoyed showing you some of our practical fabricating techniques. We hope whatever you learned from this experience will in some small measure help you to decide where your career should go. Thanks for your help and keep going with your studies.
Nelson Kruschandl - Bluebird Electric Project Leader
Please note: We are not equipped to cope with requests from students for work experience. Most of our work is a closely guarded secret. Our staff are highly trained craftsmen, producing prototype vehicles using traditional methods by hand. We made an exception in Michael's case due to his obvious enthusiasm.
TEAM TECHNICAL WIND-TUNNEL CHASSIS SUSPENSION MOTORS TRANSMISSION BATTERIES BODYWORK INSTRUMENTS SPONSORSHIP