Curtis Instruments offers a wide range of products suitable for EV enthusiasts and home mechanics. If you are building an electric vehicle for recreational, practical or mobility purposes, see the links to the AUTHORIZED CURTIS DISTRIBUTOR's who can offer a choice of products for your applications:-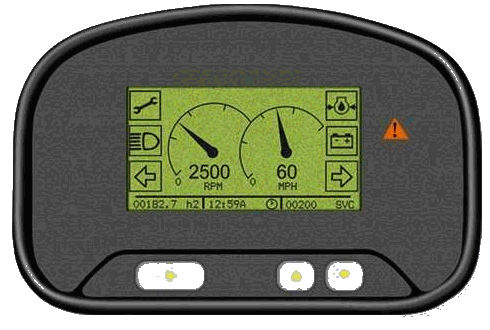 USA
Catalog Resellers
CANADA
| Company | City | Province | Phone | | |
| --- | --- | --- | --- | --- | --- |
| PROAX TECHNOLOGIES LTD | St Laurent | Montreal | 514-334-5900 | Email | www.proax.ca |
| PROAX TECHNOLOGIES LTD | Mississauga | Ontario | 905-829-2006 | Email | www.proax.ca |
| J.H. Ryder Machinery Ltd. | Etobicoke | Ontario | 972-309-5578 | Email | |
| Ontario Battery Services Co. Ltd. | Etobicoke | Ontario | 416-675-7671 | Email | |
| PLS Equipment, Inc. | St. Laurent | Quebec | 514-337-3414 | Email | www.plsparts.com |
CENTRAL & SOUTH AMERICA
| Company | City | Country | Phone | | |
| --- | --- | --- | --- | --- | --- |
| EPC Consultants (Authorized Rep) | Salida | Latin America | USA Nr. 209-606-4415 | Email | |
| Acuvid Ltda. | | Chile | 56-2-214-2247 | Email | |
| Alfametal S.A. | | Ecuador | 593-2-480350 | Email | |
| Central Distribuidora Cascade | | Brazil | 55-13-2105-8888 | Email | www.centraldistribuidora.com.br |
| Comindex s.r.l. | | Argentina | 541-301-5944 | Email | |
| Cravel | | Peru | 511-446-9950 | Email | |
| General Machinery Contractors | Toa Baja | Puerto Rico | 787-400-2323 | Email | www.gmcrentals.com |
| Invictus Motors | Bogota | Columbia | 57-1-609-0019 | Email | in-motors.com |
| Moviman S.A. | | Argentina | 54299-4775666 | Email | |
| O & L Electric | | Mexico | 52-81-83-42-09-49 | Email | |
| VINNIG COMPONENTES ELETRÔNICOS Ltda. | Rio de Janeiro | Brazil | (55)(21)39790283 | Email | www.vinnig.com.br |
ASIA
AUSTRALIA
EUROPE
| Company | City | Country | Phone | | |
| --- | --- | --- | --- | --- | --- |
| E-CAR-TECH Consulting GmbH | Heubach | Germany | +49 172 4117297 | Email | www.e-car-tech.de |
| TVH Forklift Parts | Waregem | Belgium | Tel: +32 56 43 42 11 | Email | www.tvh.com |
| ASM | São João Da Talha | Portugal | 219 550 193 | Email | www.asm.pa-net.pt |
| Castle Mechanical Handling Co. Ltd | Dublin | Ireland | 00353 18 694711 | Email | castlemh.ie |
| DECOM KFT | BUDAPEST | Hungary | 361 3138245 | Email | |
| ELGO ELECTRIC | Kolin | Czech Republic | 420 321 728 125 | Email | |
| Impulse Car Systems LTD | Moscow | Russia | 7(495) 5182523 | Email | |
| KARAKUS HIDPOLIK EKIPMANLARI Ltd. | ISTANBUL | Turkey | 90 212 6711535 | Email | |
| MERAZET S.A. | Poznan | Poland | 48 /61/ 8644 612 | Email | |
| RITON | Minsk | Byelorussia | 375 17 283 8083 | Email | |
| SEVTRONIC, SA | Barcelona | Spain | 93 226 20 85 | Email | www.sevtronic.com |
| SIBICAR | Sofia | Bulgaria | 359 (0)2 9591096 | Email | |
| SIMEL PLUS | NIS | Serbia | 00381 18 227507 | Email | |
| Transportna Electronica | Plovdiv | Bulgaria | 359 (0)32 632446 | Email | |
AFRICA
| Company | City | Country | Phone | | |
| --- | --- | --- | --- | --- | --- |
| Liftsure Industrial Parts | Jetpark | South Africa | 0027 11 397 8291 | Email | www.liftsure.co.za |
---
MiMod® Electric Vehicle Control, Monitoring and Dashboard Instrumentation Systems from EV Instruments are like nothing else available on the market for OEMs, EV conversion companies and EV technology centers.

MiMod's customizable software and ultra-compact design provides EV engineers and designers increased flexibility and potential cost savings as fewer mechanical switches and single-function screens and gauges are needed. For EV drivers, MiMod means total touch screen control and instant access to all vehicle functions and system performance readings in real-time.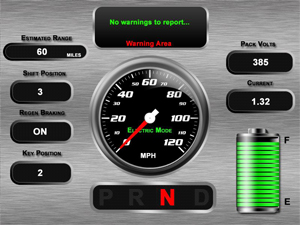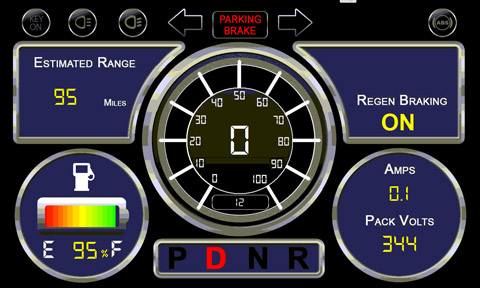 A number of LCD touch screens are available in sizes of 6" to 12". A wide variety of small to large LCD screen sizes can accomodate various configurations of dashboard instrumentation.

MiMod now features automotive "military style" connections. EV Instruments' Advanced MiMod Monitoring and Control System for commercial EVs is very robust and designed for long-lasting and trouble-free performance.

With MiMod technology, EV Instruments can design custom LCD dashboard displays with full digital instrumentation and dash-mounted touch screens to provide driver monitoring and control of many vehicle systems.

OBD II (Hybrids) and CAN Bus interpretation and display
Regen Braking Monitoring and Off/On
State of Charge (Amount used and remaining)
Remaining Miles
Speed / RPM / Odometer
Drive/Neutral/Reverse
Temperatures for Battery Pack
All indicator lights for lighting, turn signals, hazards, seat belts, ABS
Touch screen switch panel for controlling vehicle accessories of all types
---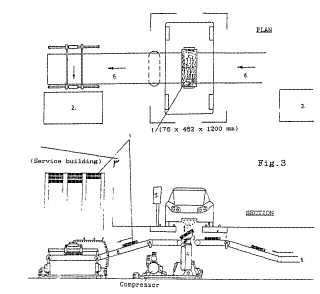 THE BE3
The Blueplanet Ecostar (or BE3) is a direct development of the BE1 chassis, which went through a further development stage with the BE2 and now has a rear seating position. As the BE1 has already exceeded 160mph, it is expected that the BE3 will comfortably take the British record, now over 200mph, having more than four times the power (though the full power complement may not be available in time for the British record attempt).
We would be pleased to hear from anyone interested in helping the Blueplanet Team to make this a reality. The Team are looking for donations in kind as well as other support. The serious side of this project is that the cartridge exchange refueling system is the key to a successful transition from a petrol economy to a clean sustainable economy.
We are keen supporters of service forecourts for EVs that are quick and cost effective in terms of building the vital infrastructure support:
"EV manufacturers should agree a battery cartridge format as a platform for energy supply companies to provide the essential infrastructure. The challenge should not be underestimated. Even with the goodwill of car makers and energy suppliers, the change to electric motoring will take time. Governments should be involved in the fight against carbon build up in our atmosphere, by providing statute and prototype funding for innovation."
Sponsors are invited to underwrite showing of the vehicle at venues in 2015 TBA. The car will be available for rolling displays early next year if all goes well.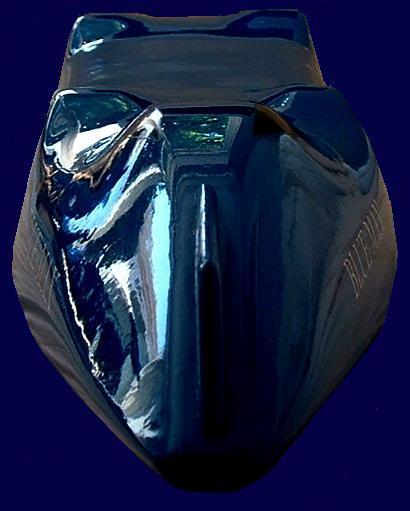 Project: Blueplanet Ecostar
An electric land speed record car that refuels itself by changing battery packs between each run - charged by solar power.
Email:

or phone UK:
+ 44 (0) 1323 831727
+44 (0) 7842 607865
Intelligent Battery Support System
---
TEAM TECH WIND-TNL CHASSIS SUSP MOTORS DRIVE BATTERIES BODY
INSTRUMENTS FUNDING TIRES CLOTHING SAFETY CAPSULE LSR ESTIMATES
SERVICE STATIONS PAY AS YOU DRIVE HYBRID MULTIFUEL TRANSITION
EV MOTORING COSTS SOLAR PANELS