In the Land-Down-Under, between October 20-24 2003 the Nuna II solar-powered car raced from Darwin to Adelaide, a distance of over 3000 km in a record 30 hours and 54 minutes. In doing so she beat her own 2001 record by better than a hour and half. The estimated average speed over the course was 97 kph, again more than five kph faster than its earlier record.
The secret of the Nuon Solar Team from Delft University is the Nuna II's improved aerodynamics, its use of space-age carbon fibers that helped cut its weight, and new triple-junction gallium-arsenide solar cells. The cells capture 20% more energy than those used by Nuna II's predecessor.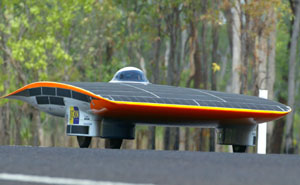 Delft University - Nuna II
The second and third place finishers were the Aurora 101 from Melbourne, Australia and MIT's "Tesseract", respectively. Event organizers say that this year's 22 entrants are of a higher standard than previous events.
Congratulations to the team for a job well done and for advancing the cause of clean, sustainable, electric transportation.
---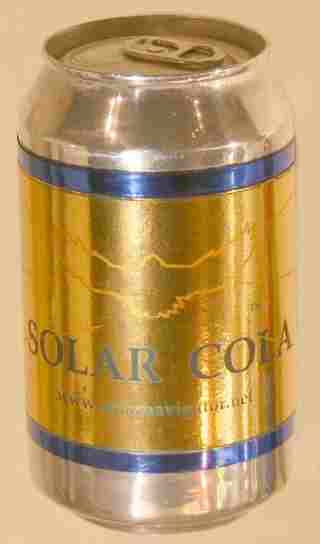 The Website is sponsored by Solar Cola