JUNE 2015 - 24 HOUR: JOHN O'GROATS to LANDS END (JOGLE) ENDURANCE RUN
Just a road trip, or a little bit more? The challenge for a documentary maker is to capture the spirit of the subject matter. In this case the story involves a team of 5 (so far) 20+ year olds from Sussex that want to show the car buying public that zero pollution cars can be just as practical as their petrol guzzlers. To do this they are willing to take on the big boys and virtually build a car themselves - learning as they go with some expert guidance.
It's a tall order with petroleum ingrained in society, and an economy built on a supply chain that begins with pumping out a sticky black fluid from below the earth's crust, to thousands of underground tanks of the refined spirits dotted around the country. Is it not strange how humans have become so reliant on a carcinogenic medium and ignore those dangers, all the while pumping out fumes that are damaging their offspring as they drive to the pub on a Sunday afternoon as masters of the universe. It's food for thought and a hot bed of topics that a film maker can get their teeth into.
It's also fitting that the project was begun fifty years on from the year that Donald Campbell set both land and water speed records in the same year. DC was himself a futurist and pioneer, perhaps more so than his father, the revered Sir Malcolm Campbell.
The EV technology being used for this event is named after and inspired by Donald and his father Malcolm, with the adoption of the blue bird symbol of happiness, made so famous by the Belgian playwright; Maurice Maeterlinck, that in turn inspired the Campbell racing family to achieve what most people can only dream of.
Chris (Photo: Karl Lindsay) and Terry, co-founders of Team Speedace UK. Hoping to shave 12 hours from the Tesla record from 2011 - without exceeding the national speed limits. Why are they doing this. That is what a documentary will reveal.
2015 CANNONBALL "JOGLE" INTERNATIONAL OFFICIAL ROUTE BEGINNING AND END
| | | | | | |
| --- | --- | --- | --- | --- | --- |
| START | JOHN O'GROATS | MILES RUNNING | LEG DISTANCE | KM | HOURS |
| | | | 119 | | |
| 1st STOP | INVERNESS | 119 | + | 192 | 2.38 |
| | | | 86 | | |
| 2nd STOP | PITLOCHRY | 205 | + | 330 | 4.10 |
| | | | 84 | | |
| 3rd STOP | GLASGOW | 289 | + | 465 | 5.78 |
| | | | 97 | | |
| 4th STOP | CARLISLE | 386 | + | 621 | 7.72 |
| | | | 119 | | |
| 5th STOP | MANCHESTER | 505 | + | 813 | 10.10 |
| | | | 99 | | |
| 6th STOP | BIRMINGHAM | 604 | + | 972 | 12.08 |
| | | | 88 | | |
| 7th STOP | BRISTOL | 692 | + | 1114 | 13.84 |
| | | | 48 | | |
| 8th STOP | TAUNTON | 740 | + | 1191 | 14.80 |
| | | | 47 | | |
| 9th STOP | NEWTON ABBOT | 784 | + | 1262 | 15.68 |
| | | | 107 | | |
| END | PENZANCE | 894 | | 1439 | 17.88 |
TEAM SPEEDACE - FILMING STRATEGY
TBA
ABOUT DOCUMENTARIES
A documentary film is a non-fictional motion picture intended to document some aspect of reality, primarily for the purposes of instruction or maintaining a historical record. Such films were originally shot on film stock - the only medium available - but now includes video and digital productions that can be either direct-to-video, made into a TV show or released for screening in cinemas. "Documentary" has been described as a "filmmaking practice, a cinematic tradition, and mode of audience reception" that is continually evolving and is without clear boundaries.

MODERN DOCUMENTARIES

Box office analysts have noted that this film genre has become increasingly successful in theatrical release with films such as Fahrenheit 9/11, Super Size Me, Food, Inc., Earth, March of the Penguins, Religulous, and An Inconvenient Truth among the most prominent examples. Compared to dramatic narrative films, documentaries typically have far lower budgets which makes them attractive to film companies because even a limited theatrical release can be highly profitable.

The nature of documentary films has expanded in the past 20 years from the cinema verité style introduced in the 1960s in which the use of portable camera and sound equipment allowed an intimate relationship between filmmaker and subject. The line blurs between documentary and narrative and some works are very personal, such as the late Marlon Riggs's Tongues Untied (1989) and Black Is...Black Ain't (1995), which mix expressive, poetic, and rhetorical elements and stresses subjectivities rather than historical materials.

Historical documentaries, such as the landmark 14-hour Eyes on the Prize: America's Civil Rights Years (1986—Part 1 and 1989—Part 2) by Henry Hampton, Four Little Girls (1997) by Spike Lee, and The Civil War by Ken Burns, UNESCO awarded independent film on slavery 500 Years Later, expressed not only a distinctive voice but also a perspective and point of views. Some films such as The Thin Blue Line by Errol Morris incorporated stylized re-enactments, and Michael Moore's Roger & Me placed far more interpretive control with the director.
The commercial success of these documentaries may derive from this narrative shift in the documentary form, leading some critics to question whether such films can truly be called documentaries; critics sometimes refer to these works as "mondo films" or "docu-ganda." However, directorial manipulation of documentary subjects has been noted since the work of Flaherty, and may be endemic to the form due to problematic ontological foundations.

Although documentaries are financially more viable with the increasing popularity of the genre and the advent of the DVD, funding for documentary film production remains elusive. Within the past decade the largest exhibition opportunities have emerged from within the broadcast market, making filmmakers beholden to the tastes and influences of the broadcasters who have become their largest funding source.

Modern documentaries have some overlap with television forms, with the development of "reality television" that occasionally verges on the documentary but more often veers to the fictional or staged. The making-of documentary shows how a movie or a computer game was produced. Usually made for promotional purposes, it is closer to an advertisement than a classic documentary.

Modern lightweight digital video cameras and computer-based editing have greatly aided documentary makers, as has the dramatic drop in equipment prices. The first film to take full advantage of this change was Martin Kunert and Eric Manes' Voices of Iraq, where 150 DV cameras were sent to Iraq during the war and passed out to Iraqis to record themselves.
CINECITY: BRIGHTON FILM FESTIVAL 20th November – 7th December 2014

CINECITY is a partnership between the Duke of York's Picturehouse, Screen Archive South East and the University of Brighton. The partnership deliver a year-round programme of film and moving image events, screenings and exhibitions and present the annual CINECITY: The Brighton Film Festival, the region's major celebration of film. Patrons include Nick Cave, Paddy Considine, Steve Coogan, John Hillcoat and Henry Normal.

CINECITY returns for its 12th edition this November with the very best in international cinema and a packed programme of premieres and previews, artists' cinema and installations, treasures from the archive, free education screenings and special events. It is presented in partnership with the University of Brighton and Picturehouse Cinemas.
You can support this event and get your company noticed on selected media releases and publications.


CONTACTS

CINECITY
Film Festival Office
University of Brighton
Grand Parade
Brighton

T: 01273 644 713
E: info@cine-city.co.uk

Caraline Brown - MD
Midnight Communications
28 Foundry Street, Brighton, BN1 4AT

T: 01273 666200 / M: 07860 757757
E: caraline@midnight.co.uk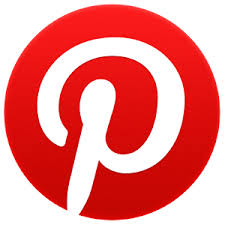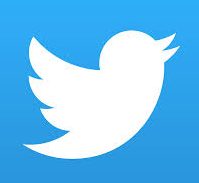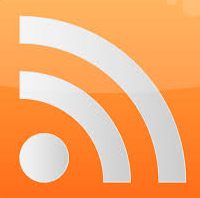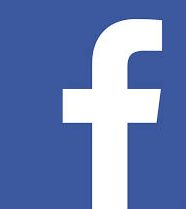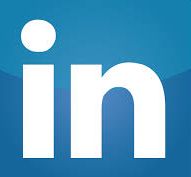 At the heart of the programme CineCity present BERG, a free exhibition at the University of Brighton Gallery which opens to the public on Sat 22 Nov and runs until Sat 20 Dec.

A man called Berg, who changed his name to Greb, came to a seaside town intending to kill his father …

To celebrate the 50th anniversary of the publication of Ann Quin's brilliant debut novel, CINECITY and artist/production designer Anna Deamer present a film set installation for an imaginary screen version of BERG. The immersive, cinematic environment is complemented by sound design from renowned musician and composer Barry Adamson.

To complement the exhibition, an expanded programme of screenings and special events will take place across the city. CINECITY will also present a touring programme throughout Sussex featuring early 1960s ground-breaking cinema as a complement to the BERG exhibition - 1960s British Film Trail - funded by a Film Hub South East Programme Award, sign up for thier newsletters or check out their website for full details nearer the time.


FILM SUBMISSIONS 2014

CINECITY are looking for films made by Brighton based film makers for presentation during the 2014 festival as part of our Brighton Screenings strand.
The submission deadline is 1st September 2014. Successful film makers will be informed by 10th October 2014.

We are interested in shorts and feature length films, fiction, documentaries, animation, experimental and artists' films.

SUBMISSION CRITERIA:

1) Films must have been completed after September 2013.
2) They must have a Brighton connection, either made in Brighton, or be made by a Brighton based crew.

HOW TO SUBMIT:

Submission is FREE for Brighton film makers. To submit, complete their online form and either:

1) Supply a link to view your film online. Please note the link must be PASSWORD PROTECTED. They will not view anything for the festival that is free to view online.

or

2) Send a DVD to

CINECITY
Brighton Submissions
The University of Brighton
Grand Parade
Brighton, BN2 0JY
PARTNERS & ASSOCIATES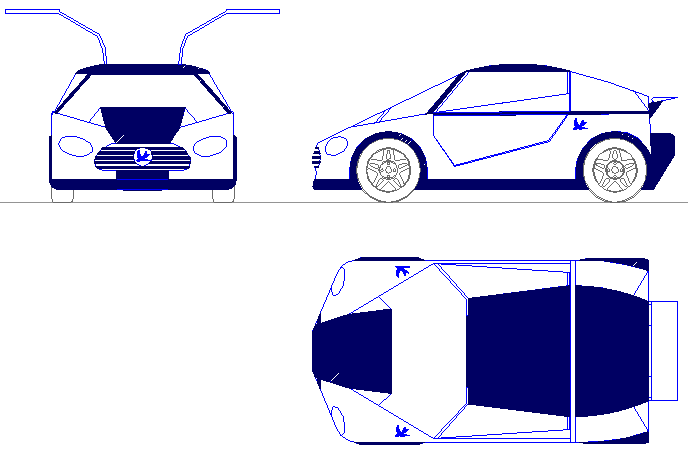 This is an Autocad drawing of the Ecostar DC50, a city car with a 20Kw/hr lithium ion battery cartridge and a built in rapid exchange system. With around 1.8 square meters of solar cells, this car can recharge itself every week in favorable weather conditions. The car uses production Austin-Rover running parts for the hydragas suspension and may one day become a production kit car - or at least be available built for you. The DC50 also features gull wing doors. This will be the first road car (ever) to bear the blue bird legend. An apt tribute to Donald Campbell on the 50th anniversary of his (never repeated) double: both land and water speed world records in Australia in the same year - 1964.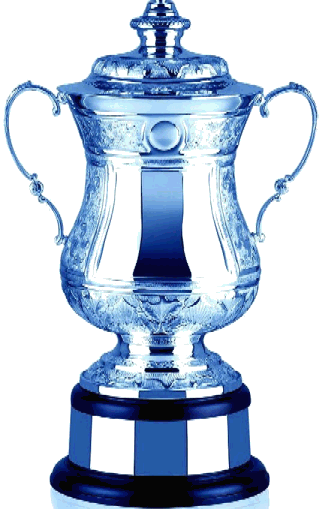 LINKS:
About Brighton screen archives
Wikipedia Duke_of_Yorks_Picture_House
Visit Brighton cinecity-film-festival-2013
IMBD International Movie Data Base documentary
http://about.brighton.ac.uk/screenarchive/
http://www.bfi.org.uk/
http://www.brighton.ac.uk/
http://en.wikipedia.org/wiki/Duke_of_York%27s_Picture_House,_Brighton
http://dukeofyorkscinema.co.uk/
http://www.komedia.co.uk/brighton/duke-of-yorks/
http://www.visitbrighton.com/whats-on/cinecity-film-festival-2013-p1004081
http://www.cinecity.fr/
http://www.thecinecityproject.com/
http://www.thecinecity.com/
http://www.cine-city.co.uk/
https://www.youtube.com/playlist?list=PL1A6E2D304D264F58
http://documentaryaddict.com/
http://www.documentary.org/
https://www.youtube.com/user/Documentary
http://www.imdb.com/genre/documentary
http://documentarystorm.com/
http://topdocumentaryfilms.com/
http://en.wikipedia.org/wiki/Documentary_film