We owe special thanks to all those hundreds of men and women pioneers who dedicated their lives to developing the automobile for our use and enjoyment today. Their achievements are lasting testament to man's ingenuity, skill and determination. We hope you enjoy their story as you browse through our site and take particular note that a new class of racer should improve electric vehicles - save one little item - why are Formula E cars not able to refuel? Surely, that puts the formula at a distinct disadvantage, compared to Formula 1 cars.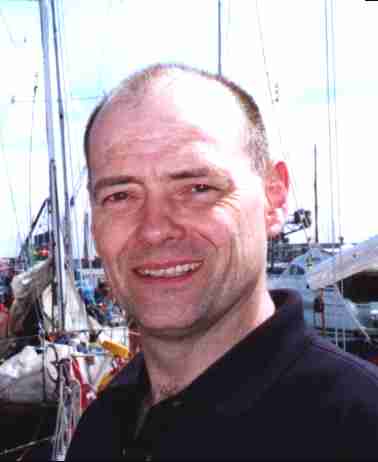 Ace: Patent accredited design engineer, UK
The future of motoring rests with electric vehicles that can refuel instantly: battery, solar powered and hybrid. This site focuses on the development of those solar, battery and hybrid electric cars - to encourage governments and car makers around the world to change for the benefit of mankind and other life-forms that we share this precious blue planet with. Formula E is shortsighted and inept, being convenient for all of those concerned and who stand to profit from Formula 1 technology. You will note who the suppliers are! Shame on you FIA for discriminating against EV enthusiasts all over the world. This is an invitation to the FIA to comment on the above and we will print any reply.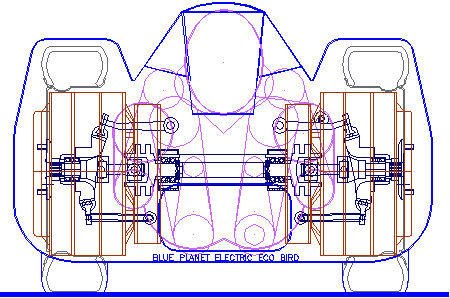 The stunning design above is the Blueplanet Ecostar - a solar powered world electric LSR contender
with a target speed of 350mph+. See plan and side elevations of this car at the foot of this page -
or click on the images to read more. Unlike Formula E cars, this land speed record car can refuel
instantly using built in battery cartridge exchange. This car does not need a service station.
American Solar Challenge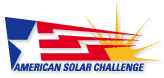 World Solar Challenge
This is not to ignore the heritage of thousands of internal combustion driven, petrol, gas and diesel cars, without which the human race would not have progressed so rapidly.
IC cars are becoming ever more efficient and capable of running on green bio fuels. Unfortunately, these vehicles still produce CO2. There are now many different types of hybrid vehicles, as engineers all around the world pitch in to develop our future cleaner transport. A truly evolutionary process, of which Darwin would have been proud.
Think on this: Oil prices continue to rise, but not enough to pay for the damage we are inflicting on the earth as we are draining the only non-renewable energy bank, simply to keep our economy hiccup free as politicians reap the rewards of office. By burying our heads and allowing our leaders to bury their heads in the sand we are polluting and warming our planet dangerously. Meantime, there is a solution and it's up to us to lobby our representatives for change. Max Energy Ltd.
At time of writing the outright wheel driven record LSR (gas turbine) stands at a little over 458mph. You will see from the above Links, the international electric LSR has gone from 152mph in 1972 to 271mph in a little over 30 years, a 119mph increase. Whereas, the petrol record has risen by 47mph in the same time. It is also worth noting that both petrol and jet records have been largely US or UK contested. They say racing improves the breed. Who knows where the technology being developed today for the race track may lead.


The Blueplanet Ecostar is long and low. It features battery cartridge refueling.
The driver sits at the rear dragster fashion, the battery cartridge is in the front
all the way to the nose cone. Check out the battery cartridge exchange sequence below.

Contact us:

or phone UK:

+44 (0) 1323 831727 +44 (0) 7842 607865
Bluebird Marine Systems Ltd

Intelligent Battery Support System
THE BLUE BIRDS OF HAPPINESS
If your land speed record car cannot refuel itself like this, you are at a huge disadvantage. Blueplanet is around 66% the weight of a car that does not have cartridge exchange refueling for the same performance.

Blueplanet has inbuilt battery loaders. It does not need a
complicated service station to refuel itself in under 2 minutes.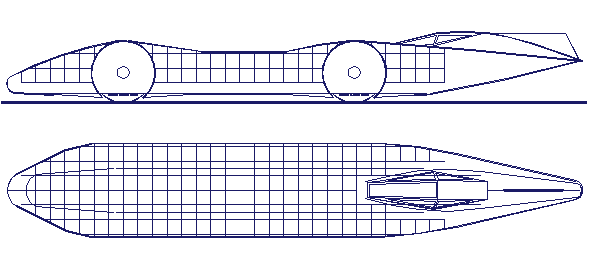 Probably the world's fastest solar powered Eco electric car: 350mph +
This car's batteries are charged using natural solar energy.
A green eco sporting event - looking for sponsorship for 2015/2016.
Chasing the blue bird of clean air happiness - Maurice Maeterlinck.