If you think about the number of nuts and bolts that go into the making of a motor car, you will realize that a significant weight saving may be made by changing from steel to titanium. The most important bolts on your car that could see an measured improvement in performance are the wheel bolts. This is because the un-sprung weight of the car is critical in keeping the wheels in contact with the road. Reducing the un-sprung weight of the suspension is usually achieved by changing from steel wheels to alloy wheels. It takes minutes to save more weight by changing to titanium bolts.
Most generously, when Terry asked the Baoji Sino-Swiss Titanium Company if they might help Team Speedace to reduce the mass of their Donald Campbell DC50 commemorative special, they had no hesitation in suggesting that we might replace the wheel nuts and other fixings that are made of steel, with their products which are made of titanium. Our thanks go to them for what is an obvious solution for those who really care about performance.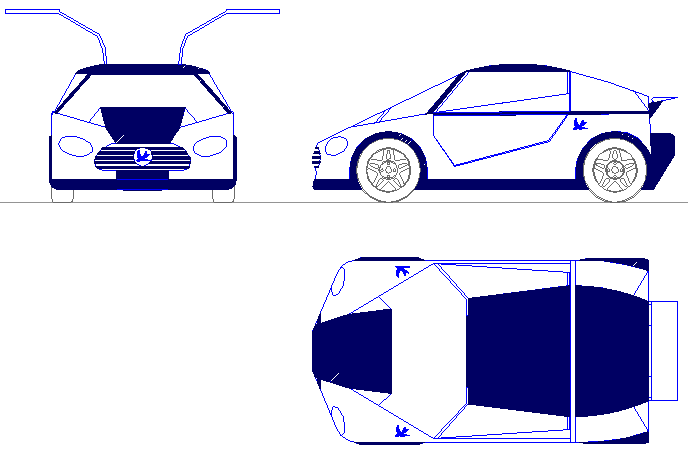 Fifty years ago in 1964 Donald Campbell (DC) took the land and water speed records. By way of a commemorative gesture, Team Speedace have dedicated the above car to his achievements, naming it the DC50. This project was begun earlier this year, the aim being to have the mechanics and bodywork completed by the 31st of December 2014. Once completed, the Team will attempt to beat the electric car record from John o'Groats to Lands End, presently standing at 36 hours, set by a Tesla.
The team are looking for additional sponsors and associates, including: Fuel Cells; Batteries; Solar Cells, Tyres; Mobile Communications, Composites and more. If you can help, please make contact today.
ABOUT SINO-SWISS TITANIUM
Sino-Swiss make wheel bolts for BMW, Porsche titanium wheel nuts, Ferrari Wheel Lugs and Bolts and titanium wheel spacers. They can make (turn) parts according to your drawings as OEM processing. Titanium has a tensile strength of 1100 mpa. Sino-Swiss also offer PVD coated bolts in black and other colors.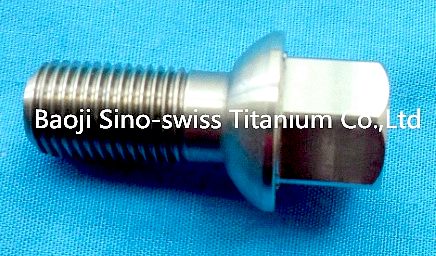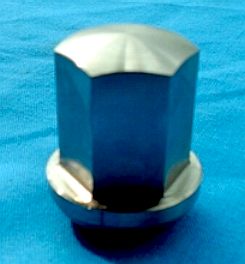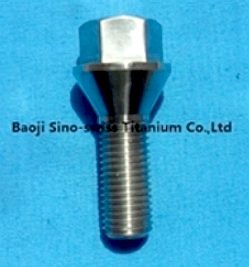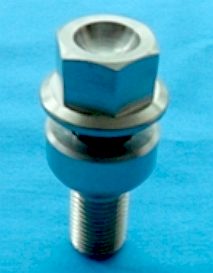 Customize your vehicle simply with wheel adapters
A wheel adapter changes the bolt pattern from the original to almost any other pattern.
TRUCK ADAPTERS
Adapters for trucks are usually made from steel and adapters for automobiles are made from 6061-T6 billet aluminum. The adapters are precision machined to fit your truck perfectly. No axle change is necessary; mounting is as easy as changing a tire! All of our adapter kits come with the necessary mounting hardware and easy-to-follow instructions. We cannot make these for you at this time, but the examples given show what is possible.


The Magnum Series of Rear Adapters are designed for 3/4 & 1 Ton trucks with an 8 bolt pattern. We have several styles available to accommodate the many types of dual wheels on the market today.
| | |
| --- | --- |
| The AA-4 series of Front Adapters are designed for the same bolt pattern as the Magnum series. They allow you to use the same dual style wheels on the front axle, giving your truck a complete dually look. AA-4's accommodate both 2- and 4-wheel drive trucks. | |
| | |
| --- | --- |
| | The Caliber Series adaptor is available for Chev/GMC 1500 series 4WD pick-ups (1988 and newer) and 1500 series 4WD Suburbans (1992 and newer). The adaptor bolts directly to your truck's existing axle studs, and allows you mount 2 dual wheels (8 bolt) to the adaptor. |
Wheel Adapters/Spacers - Youtube videos
Please click on the links above to find out about these famous automotive makers. If your company is not included and you would like to be listed, please let us know.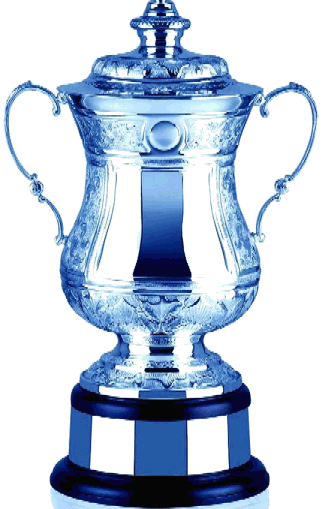 CHAMPION UK VEHICLE INSURANCE ONLINE A - Z
No matter what car, van or bike you drive, we're all looking for great value and quality in our UK motor insurance? But who is the best - who is the cheapest and who offers great service in the event of a claim?
See the insurance companies below who claim to offer competitive cover at sensible prices, our guide to the jargon and tips for cutting your quote - Good Luck.
TITANIUM CONTACTS
Baoji Sino-Swiss Titanium Company Ltd
Bao zhong Road, No 9,
High-tech zone , Baoji City.
Shaanxi , China 721000

Tel: +86-0917-387-6081-(0)
Fax: +86-0917-387-6081-(608)
24h Tel: +86-158-7751-0850

Emails:
Gmail sinoswissti@gmail.com

Websites:
www.sino-swissti.com
www.titaniummanufacturer.com

Potentially, the world's fastest electric car using energy from nature. The BE3 was inspired by the designs of Reid Railton and Ken Norris, and the exploits of Sir Malcolm and Donald Campbell between 1930 - 1964. The BluePlanet features built in battery cartridge exchange, charged using renewable solar energy. Sponsors sought for the 2016 season. The blue bird legend continues.