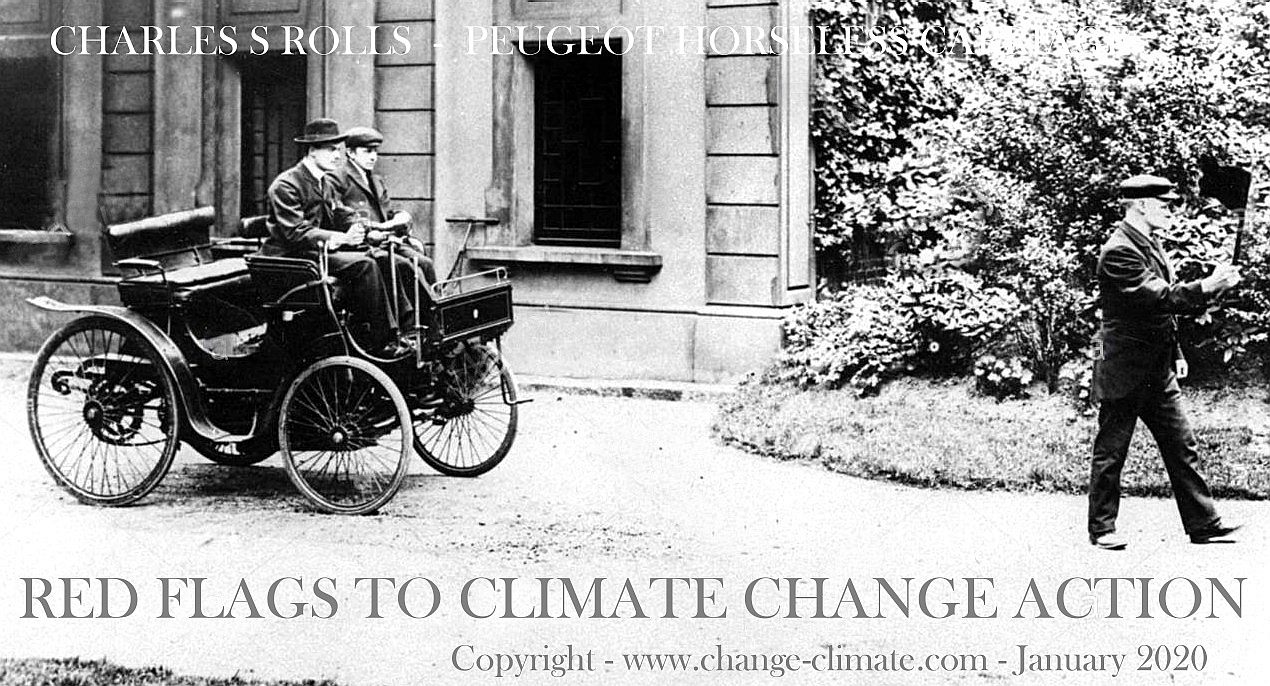 CLIMATE CHANGE - The United Nations' climate talks (known as COP OUT = Conference Of the Parties) took place in December 2019. During these global discussions action for climate policy is negotiated. The 25th COP-OUT took place in Madrid, Spain. The main players continue to indulge in Red Flag politics, to buy themselves more time to plunder planet earth. In 1865 the British Government was bribed by the railways and stagecoach companies to pass the Locomotive Act, designed to prevent the development of horseless carriages, to enable the existing businesses to continue with their transport monopolies. This trend continued with oil companies and car makers blocking EV development as they milked fossil fuels for all they were worth. The result is global warming at dangerous, potentially irreversible levels. What are they like?
INFRASTRUCTURE LOGISTICS
The logistical challenge transitioning from fossil fuels to generated electricity (aiming at renewable) within the next 10-20 years is staggering.
Why?
Because of the number of vehicles on the road that need energy.
How many vehicles are there?
According to the European Automobile Manufacturers Association (ECEA) There are some 308.3 million motor vehicles in circulation on the EU's roads, that is more than one for every two Europeans. The European Union's motor vehicle fleet counts 268 million passenger cars and more than 40 million commercial vehicles.
Of these around 5.39% (16,617,370) are electric or hybrid, leaving 291,682,630 vehicles either petrol or diesel powered. Both fuels cause global warming and respiratory diseases.
There are around 1 billion cars in the word or which only 3 million are clean electrics. Yikes!
We've got a lot of work to do.
AIMING FOR A SUSTAINABLE FUTURE
We are inviting motor manufacturers, in particular, to consider supporting the creation of a universal energy standard for electric vehicles - for eventual incorporation in prototype concept cars based on an existing range of vehicles.
We are looking to a simplified electric vehicle refueling forecourt - with Pay As You Drive (PAYD) intelligent battery cartridge and hydrogen fuel cell cartridge support.
EUROPEAN AUTO MANUFACTURERS INCLUDE:
- Audi
- BMW
- Citroen
- Fiat
- Ford
- Lotus
- Mercedes
- Peugeot
- Renault
- Seat
- Smart

SAFETY - For batteries and hydrogen fuel cells. One size fit all. Universal cartridges like this might one day provide a sustainable transport infrastructure for the whole world.
ENERGY GENERATING-DISTRIBUTION UTILITIES