A number of supermarket chains produce their own cola drinks which they display with some prominence. They also stock the leading brands. However, do they stock smaller label brands in the spirit of fair competition? Do they have a fair trade policy?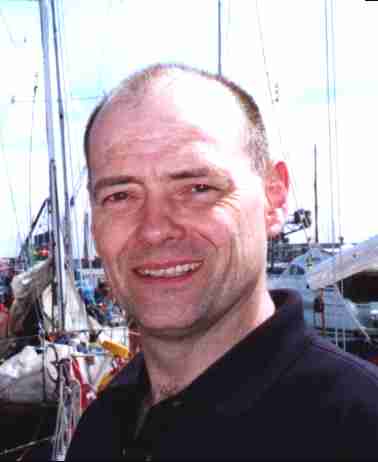 What is fair trade?
If you fancy trying a different cola, a cola with more in it, more healthy ingredients, a cola company that cares about the environment - that actually supports environmental projects, you're in luck. But does your supermarket stock Solar Cola yet? The finder table below tells you if these supermarkets have ordered Solar Cola and when delivery is due.
| | | | |
| --- | --- | --- | --- |
| RETAILER | IN STOCK | DELIVERY DUE | ORDERED |
| | | | |
| | | | |
| | | | |
| | | | |
| | | | |
| | | | |
| | | | |
| | | | |
| | | | |
| | | | |
| | | | |
| | | | |
| | | | |
| | | | |
| | | | |
| | | | |
| | | | |
| | | | |
| | | | |
| | | | |
| | | | |
| | | | |
| | | | |
| | | | |
| | | | |
| | | | |
| | | | |
| | | | |
| | | | |
| | | | |
| | | | |
---
SAFEWAY - Changing for the Better
Safeway Inc. is one of the largest food and drug retailers in North America. As of September 10, 2005, the company operated 1,800 stores in the Western, Southwestern, Rocky Mountain, and Mid-Atlantic regions of the United States and in western Canada. In support of its stores, Safeway has an extensive network of distribution, manufacturing and food processing facilities. Safeway also holds a 49% interest in Casa Ley, S.A. de C.V., a retailer in food and general merchandise retailer in western Mexico.
In 1915, M.B. Skaggs, an ambitious young man in the small Idaho town of American Falls, purchased a grocery store from his father. M.B.'s business strategy, to give his customers value and to expand by keeping a narrow profit margin, proved spectacularly successful. By 1926 he was operating 428 Skaggs stores in 10 states. M.B. almost doubled the size of his business that year when he merged his company with 322 Safeway (formerly Selig) stores. Two years later MB listed Safeway on the New York Stock Exchange. MB did not let the difficulties of the Great Depression dilute his pioneering focus on value for customers. In the 1930's Safeway introduced produce pricing by the pound, open dating on perishables to assure freshness, nutritional labeling, even some of the first parking lots.
| | |
| --- | --- |
| Safeway offers an excellent variety of careers. Start your career today | Each year Safeway contributes over $82 million to local communities. |
| | |
| At Safeway our team reflects the diversity of the people who shop in our stores. | The Safeway Foundation supports hunger relief, education, special needs, and health and human services. Make a difference now. |
| Safeway Inc. is one of the largest food and drug retailers in North America. | Join our free affiliate program and start earning cash by referring your site visitors to us. . |
| | |
| By purchasing renewable energy, Safeway is dedicated to a cleaner environment. | |
Safeway at a Glance

STORES (as of 09/10/2005)

U.S. Division

Total Stores

Denver

144

Dominick's

99

Eastern (Md., Va., DC, Genuardi's)

177

Northern California (includes Hawaii)

269

Phoenix

114

Portland

118

Texas (Randalls/Tom Thumb)

138

Seattle (includes Alaska)

207

Southern California (Vons)

315

Total U.S.

1,581

Canada Operating Areas:

Alberta

88

Vancouver

75

Winnipeg

56

Total Canada

219

TOTAL U.S. & CANADA

1,800
Chain Development
The Safeway chain was created in a merger engineered by Merrill Lynch in 1926 of Skaggs Stores and Sam Seelig Co. The name Safeway was created at that time for the stores and group.
Skaggs Stores had its start in 1915, when Marion B. Skaggs purchased his father's grocery store in American Falls, Idaho for $1,089. The chain, which traded under the name Skaggs' Cash Stores grew quickly and Skaggs enlisted the help of his five brothers help grow the network of stores which reached 191 by 1920.
Sam Seelig Co. was founded in Los Angeles in the 1920's. By the time of the merger in 1926, Seelig Stores had 322 stores centered in Southern California while Skaggs had grown to 673 stores centered in the Pacific Northwest region. The merger was orchestrated by Charles Merrill of Merrill Lynch, who later left Merrill Lynch for a period of time in the 1930's to run Safeway. At the time of the merger, the company was headquartered in Reno, Nevada. But in 1929, Safeway relocated its headquarters to a former grocery warehouse in Oakland, California.
Safeway, with financing supplied by Merrill Lynch then began to aggressively acquire numerous regional grocery store chains, including MacMarr (a California chain also assembled by Charles Merrill), the Sanitary Grocery Company of Washington D.C., Daniel Reeves of New York, and Burd Stores of Kansas City. The company also acquired the west coast Piggly Wiggly stores in 1928 and part of the break up of that company by Wall Street. Most acquired chains retained their own names until the mid 1930s.
The number of stores peaked at 3,527 in 1931, when the numerous smaller grocery stores began being replaced with larger supermarket stores.
International expansion was an early part of the company's growth. The company expanded into Canada in 1929, into the United Kingdom in 1962, into Germany in the late 1960's and into Australia in the 1970's. The company also had operations in Saudi Arabia and Kuwait during the 1980's.
Following a hostile takeover bid from corporate raiders Herbert and Robert Haft, the chain was acquired by KKR acting as a in 1986. With the assistance of KKR, the company was taken private and assumed tremendous debt. To pay off this debt the company sold the UK division, Safeway plc, which is now part of Morrisons, Dallas, Salt Lake City, El Paso, Oklahoma, and the Liquor Barn divisions in 1987 and the Kansas City, Little Rock, Houston divisions in 1988. Safeway's national presence was reduced to Northern California and several western states and the Washington DC area. Safeway Australia was sold to Woolworths Australia in 1985. Altogether, nearly half the 2200 stores in the chain were sold.
In Southern California, Safeway sold most of its stores to Vons, in exchange for a 30% interest in the company. Safeway pulled out of established markets like Los Angeles and San Diego, and diminishing operations in Fresno, Modesto, Stockton, and Sacramento. Save-Mart purchased the few remaining Fresno stores in 1996. The company was taken public again in 1990.
In the late 1990s it began to again aggressively acquired regional chains, including Randall's in Texas, Carr's in Alaska and Dominick's in Illinois. In 1996, it exercised its option to acquire control of Vons in Southern California.
In October 2003 a strike was called by members of the United Food and Commercial Workers at Vons stores in Southern California. The strike (and concurrent lockout at Albertsons and Ralphs) lasted until the end of February 2004.
In 2005 Safeway began a brand re-positioning in an attempt to differentiate itself as a higher-quality store than its competitors. The launch included a redesigned logo, the slogan "Ingredients for life" and a four-panel "life icon" to be used throughout stores and advertising.
---
Safeway UK News Archive
Morrisons has announced a £3bn agreed takeover offer for Safeway, which will create a nationwide chain of 552 supermarkets and lead to the closure of Safeway's head office in Hayes with the loss of about 1,200 jobs. 16-Dec-2003
Safeway is considering plans to build a new supermarket at Ellon near Aberdeen, with the creation of 90 new jobs and the transfer of staff from its existing site. 14-Aug-2003
Safeway is in negotiations to acquire a further six urban sites for its new Citystore convenience format. 30-Jun-2003
Morrisons has launched a £2.5bn agreed bid for Safeway, creating a combined supermarkets group with 598 stores, but 1,200 Safeway jobs could be lost through the closure of its head office in Hayes. 10-Jan-2003
Safeway is planning to spend £100m opening three more stores in Northern Ireland, with the creation of 1,000 jobs, and some existing stores will be replaced by larger outlets. 25-Oct-2002
Safeway is planning to double the size of its staff training centre in Burton-on-Trent, with five new areas being opened by spring 2003. 19-Aug-2002
Safeway is looking to open a chain of convenience stores across the country, and the first two sites will start trading in Glasgow and Edinburgh later this year. 22-Jul-2002
Safeway is centralising its human resources and recruitment functions at a dedicated service centre in Warrington, in order to save £3m a year. 15-Jul-2002
Safeway is to take full control of its retailing operation in Northern Ireland by paying £22m for the remaining 50% of Safeway Stores Ireland from joint venture partner Fitzwilton. 08-Jul-2002
Safeway is reviewing the future of its 27 in-store post offices, and could replace some of them with dry cleaning and photo processing concessions. 27-May-2002
Safeway is planning to spend £350m refurbishing about 100 stores this year, and six new outlets will open taking the total to 481. 16-May-2002
Safeway is forming a joint venture with property company London & Regional to consider the development potential of its 480 stores, and possible projects include the construction of buildings on stilts in its car parks. 13-May-2002
Safeway is outsourcing its returns management to Consignia in order to reduce the costs involved in dealing with faulty goods, and Consignia is now looking to set up similar partnerships with other retailers. 04-Mar-2002
Safeway is to become the first leading retailer to launch a pizza delivery service, starting with trials at its St Katherine's Dock store. 28-Jan-2002
Safeway is looking to recruit 335 extra staff in Rushden, in preparation for the May opening of its expanded superstore in Crown Way. 09-Jan-2002
Safeway is planning to open 12 new in-store dry cleaning outlets over the next four months. 19-Nov-2001
Safeway is to invest £100m in the refurbishment of 22 stores in Scotland over the next 12 months, with the creation of 2,000 jobs. 24-Sep-2001
Safeway is to create 100 new jobs at its supermarket in Belper after completing a £1m refurbishment over the next six months. 28-Aug-2001
Safeway is planning to trial a low cost fresh food supermarket in less affluent areas early next year. 16-Jul-2001
Safeway is seeking permission to upgrade and modernise the Westhill Shopping Centre near Aberdeen, with the creation of 100 jobs. 11-Jul-2001
Safeway is planning to open 40 Cafe Fresco restaurants over the next 18 months, and is looking into the possibility of opening stand-alone units. 11-Jun-2001
Safeway is to spend £450m refurbishing more than 100 stores this year, and ten new outlets will open by 2003. 17-May-2001
Safeway is looking at ways to expand its rail freight strategy across the country following the success of its scheme in north Scotland, and is also planning to run a fleet of 50 lorries using compressed natural gas in London. 01-May-2001
Safeway is to set up three new staff training centres in London, Edinburgh and the Midlands this year in order to retrain staff for its new-look stores. 19-Mar-2001
Safeway is to set up new photo processing labs at 70 of its stores this year. 19-Mar-2001
Safeway is planning to expand its retailing business in Northern Ireland, which will involve building new stores in south Belfast and Bangor and replacing or extending other sites. 26-Feb-2001
Safeway has announced plans to refit about 50 supermarkets in south-east England over the next few months, and more convenience stores will be opened in London. 17-Jan-2001
Safeway has announced plans to open 25 hypermarkets over the next two years by extending existing outlets, and a further 45 will be opened in following years. 24-Nov-2000
Safeway is closing its supermarket in Beckenham High Street this month, with the loss of 57 jobs. 16-Nov-2000
Safeway is to create 80 new jobs at its distribution depot near Cullompton, as part of an expansion of its national depot network that will result in more than 600 new jobs. 13-Nov-2000
Safeway has awarded a £10m contract to Bovis Lend Lease to build a superstore in Woking. 27-Jul-2000
Tesco and Safeway have both submitted plans to Erewash Borough Council for the construction of superstores in Ilkeston. 24-Jul-2000
Safeway is to close its Cromwell Road store in Grimsby with the loss of up to 64 jobs, and another store in nearby Brigg will also close. 12-Jul-2000
Safeway has won the go-ahead to build a £17m turf-roofed superstore in Aberdeen's West End, with the creation of 300 jobs. 30-Jun-2000
Safeway is to scrap its ABC loyalty card in order to save £50m this year and focus on price cuts. 05-May-2000
Safeway is planning to expand the range of accessory businesses at its superstores, including services such as photo labs, restaurants and dry cleaners. 02-May-2000
Safeway is to cut 160 jobs in its trading, marketing and buying departments, as part of a strategy to delegate more responsibility to store managers. 03-Dec-1999
Safeway is seeking permission to build a £17m underground supermarket in the West End area of Aberdeen. 29-Nov-1999
Safeway is planning to create 3,500 jobs by opening and extending stores, but up to 100 jobs will be lost by removing a layer of regional management. 14-Jul-1999
Safeway is to open a late-night mini-store in Warwick, one of 50 outlets being set up on BP petrol forecourts throughout the country. 01-Jul-1999
Safeway is seeking planning permission to build a superstore in Worcester, which would create up to 280 jobs. 09-Jun-1999
Safeway is planning to spend up to £270m buying back shares, which should put an end to speculation that the supermarket chain is seeking a merger partner. 13-May-1999
Safeway has submitted plans to Hyndburn Council to build a new store in Great Harwood near Blackburn, creating 180 jobs. 30-Mar-1999
Safeway is to relocate its existing supermarket in Wimbledon town centre to a new and larger site, and is also pressing ahead with plans for an additional store at nearby Plough Lane. 04-Feb-1999
Safeway has announced plans to build a superstore at Alness in the Highlands, which will create 200 jobs. 27-Jan-1999
Stock Information

PRICE LOOK UP | SPLIT INFORMATION
SWY Safeway, Inc.

@ 12/28/2005

Last:

23.80

Change:

-0.03

% Change:

-0.13%

Open:

23.87

Prev Close:

23.83

Volume:

2,935,600

High:

23.98

52 wk High:

26.46

P/E Ratio:

18.2

Low:

23.76

52 wk Low:

17.85

EPS:

1.31

Shares Outstanding:

449,300,000

Market Cap:

10,693,340,000

Exchange:

NYSE
---
SUPERMARKET and RESTAURANT LINKS :
Aldi - Discount supermarket chain Australia, Austria, Belgium, Denmark, France, Ireland, Luxembourg, Netherlands and the USA.
Aldi (UK) (discount supermarket chain) This UK site includes details of current weekly special offers (with an option to subscribe to a free email newsletter), store locations and new additions to the range of regular products.
Alldays (UK convenience store chain)
Asda (UK supermarket chain) This UK supermarket chain was originally established by Associated Dairies, hence the name, but recently taken over by Wal-Mart.
Auchan (hypermarket chain) This hypermarket chain is based in France but also has a few stores in other countries, including the USA.
Big W (UK hypermarket chain) Part of Woolworths, with similar store layout and range of good to the US KMart, Pamida, ShopKo, Wal-Mart, etc.
Boots or Boots (UK retail chain) Originally a chemists, Boots now also sell a wide range of goods.
British Home Stores (BHS) (UK department store chain)
Budgens (UK supermarket chain)
Burger King (UK) - Includes a restaurant locator current special offers.
Carrefour (supermarket chain) This supermarket chain is based in France but also has a large number of stores in several other European countries and other parts of the world.
Co-Op Stores (UK) (UK retail chain) This site covers the UK Co-op's supermarkets and other shops. There are separate Co-op organisations in some other European countries.
CostCo (UK division of the US membership warehouse retail chain)
Debenhams or Debenhams (UK department store chain)
Farmfoods (UK supermarket chain) This chain sells mainly but by no means exclusively frozen food.
Iceland (UK supermarket chain)
Harry Ramsden's Fish And Chips Includes details of menu items and locations.
John Lewis Partnership (UK department store chain)
Kaufhof (German department store chain)
Kentucky Fried Chicken (KFC) (UK) This site includes details of menu items.
Kwik Save (UK supermarket chain) A few years ago the Kwik Save chain was purchased by Somerfield.
Lidl (Germany) (European deep discount supermarket chain)
Lidl (UK) (European deep discount supermarket chain) Includes details of store locations, weekly specials, price reductions and a facility to subscribe to a weekly specials email newsletter.
Littlewoods (UK department store chain)
Londis (UK supermarket chain)
Makro (UK hypermarket chain) This chain is part of the German Metro group, a "cash and carry" for trade customers only. However, in practice it is very nearly a normal shop at normal proces.
Marks And Spencer (UK department store chain)
McDonald's (UK) - Fast food chain
Migros (Swiss supermarket/hypermarket chain)
Morrisons or Morrisons(UK supermarket chain)
Netto (UK) (discount supermarket chain) Includes details of locations and current special offers, and links to Netto sites in other countries featuring 'Smart Shopping'. By taking a no frills approach and cutting out all those unnecessary extras, we can offer you premium quality at the lowest prices in Britain. By only paying for what you want and nothing else we can give today's busy customer a different and fresh alternative to grocery shopping. And most importantly of all, save you time and money, every day of every week.
Poundland (UK discount retail chain) All items in Poundland shops cost £1.
QD Stores (UK discount retail chain)
Range, The (UK retail chain) This chain has a small number of large stores with a layout similar to K-Mart and Wal-Mart, but UK prices.
Safeway (UK supermarket chain) Most of Safeway's 479 supermarkets in Britain have now been acquired by Morrison's, hence may be re-branded.
Sainsbury's (UK supermarket chain)
Somerfield (UK supermarket chain)
WH Smith (UK retail chain) - WH Smiths sells books, magazines, stationary items.
Spar (UK) (European convenience store chain) - This is Spar's UK site.
Spar (International) - This site covers Spar's operations in all countries.
Subway (UK) - The Subway submarine sandwich chain has 150 locations in UK & Ireland
Superdrug (UK retail chain) Superdrug is primarily a chemist.
Tesco (UK supermarket chain)
Upim (Italian department store chain)
Waitrose (UK supermarket chain) Part of the John Lewis organisation.
Wimpy's (UK fast food restaurant chain) Includes details of menu items and a restaurant locator, but no prices.
---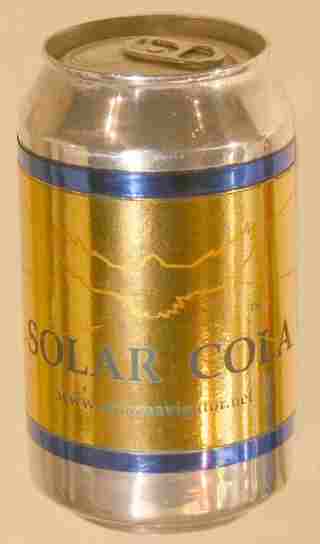 Note: The can shown above is a sample designed to convey the spirit of the Solar Navigator Challenge.
We are looking for distributors in America, Australia, Canada, Europe, and Japan. The state of the Cola market globally is set for a fresh quality brand, offering excellent potential for growth. According to ResearchandMarkets.com the UK drinks market is worth an estimated £53.5 billion, representing a 7% share of total consumer spending.
Prospective investors in Solar Cola should consult their own independent investment advisers, and please note this information is provided for general guidance only. It is not a prospectus, but is provided in response to the number of requests we have received asking for more information
For all trade enquiries please contact: Nelson Kruschandl at:
Solar Cola UK or Solar Cola Exports
United Kingdom
+ 44 (0) 1323 831727 + 44 (0) 7905 147709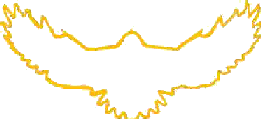 ™
Solar Cola UK
and
Solar Cola Exports
---