A number of supermarket chains produce their own cola drinks which they display with some prominence. They also stock the leading brands. However, do they stock smaller label brands in the spirit of fair competition? Do they have a fair trade policy?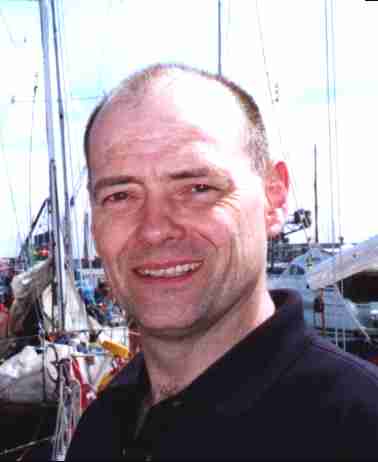 What is fair trade?
If you fancy trying a different cola, a cola with more in it, more healthy ingredients, a cola company that cares about the environment - that actually supports environmental projects, you're in luck. But does your supermarket stock Solar Cola yet? The finder table below tells you if these supermarkets have ordered Solar Cola and when delivery is due.
| | | | |
| --- | --- | --- | --- |
| RETAILER | IN STOCK | DELIVERY DUE | ORDERED |
| | | | |
| | | | |
| | | | |
| | | | |
| | | | |
| | | | |
| | | | |
| | | | |
| | | | |
| | | | |
| | | | |
| | | | |
| | | | |
| | | | |
| | | | |
| | | | |
| | | | |
| | | | |
| | | | |
| | | | |
| | | | |
| | | | |
| | | | |
| | | | |
| | | | |
| | | | |
| | | | |
| | | | |
| | | | |
| | | | |
| | | | |
---

Founded in 1899 by William Morrison, the company has grown from a single egg and butter stall in Bradford market to become the UK's fourth largest, and rapidly growing supermarket chain. Around 10 million customers visit Safeway stores each week yet they remain true to their founder's principles of value, quality and customer service. They currently employ more than 150,000 people working in stores, factories, distribution centres and offices.
March 2004 – Safeway becomes part of the Morrisons family
In March 2004, Morrisons completed the takeover of Safeway. This created the UK's fourth largest supermarket group with more than 400 stores across the country, welcoming around 10 million shoppers each week. The company currently employs more than 150,000 members of staff in stores, factories, distribution centres and head office administrative functions.
Since the takeover of Safeway in March 2004, we have made more than 13,000 price cuts in Safeway stores, and have introduced a range of special offers including over 150 Buy One Get One Free promotions.
Sir Ken Morrison - Biography

70 year old businessman Sir Ken Morrison has of yet no plans to retire. He has been running the Leeds based supermarket group Morrisons for an eternity. He took over the family business from his father when it was merely a market stall.
Now a chain of supermarkets, the business and Sir Ken are worth over £1.25 billion. Ken Morrison was awarded a knighthood in the 2000 New Year's Honours List, for services to food retailing.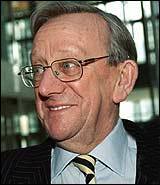 Yorkshire-born Sir Kenneth Morrison is one of the region's most successful businessmen. From the humble beginnings of a Bradford market stall he created a supermarket empire of 127 stores and, in March 2004, completed a £3bn takeover of Safeway to extend his empire to 454 stores from Shetlands to Penzance. He is the longest serving chairman of any FTSE 100 company. Ken Morrison values simple marketing strategies and has said that running supermarkets is a matter of, 'taking money off people and giving them something in return.' His services to the food industry were recognized with a knighthood in 2000. He will be awarded a Doctor of Laws.
Supermarket owner, Sir Ken Morrison CBE, is so devoted to his business that despite his millions he refuses to retire. At a time when the 68-year-old, multi-millionaire should be sitting back and enjoying the fruits of a lifetime's labour, he can be found stacking shelves and helping out on the cashtill at one of the branches of William Morrison Supermarkets PLC.

It is this hands-on approach to business that many retail experts say has led to Morrison's meteoric rise. He amassed his fortune, after taking control of his father's business in the 1950s who started life as a market trader Bradford.
These days the straight-talking northerner is the man behind one of Britain's most successful supermarket chains. Morrisons, which celebrated its Centenary last year, owns 105 stores and 78 petrol service stations and is valued at £1.9 billion. The family has a 40 per cent stake in the business, which is worth around £740 million.

The company's profit figures speak for themselves. At a time when key players in the sector have been reporting a decline, Morrisons has enjoyed an 11.1 per cent leap in profits with sales running 17.2 per cent higher than last year. Despite being one of the most private men in the UK supermarket business, Morrison can often be found wandering around the supermarket aisles, chatting to customers and asking for feedback.
Yet despite his immense wealth, Morrison shuns the trappings of success. His spare time is quietly spent running an amateur sheep farm from his estate in the picturesque village of Myton, North Yorkshire. Luxury yachts and private planes are dismissed by Morrison as mere 'fripperies', and he can be spotted boarding 'economy' flights and hanging out with everyday holiday-makers in departure lounges en-route to the Continent.


Sir Ken says: "I don't give much regard to personal wealth. I have a nice house and a nice car but I cannot be bothered with silly luxuries. Running my business is what drives me, not the money. My attitude to money hails from my early years. It was around the family dining room table in Bradford just after the Second World War that I learned the value of money. Luxuries in life were not available during that time and waste was frowned upon, I was made to count out war ration coupons. It is a way of thinking I have never lost."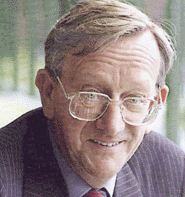 "I started working for my father at the age of seven and he was my mentor. He believed in the 'carrot-dangling' approach to business. I would ask him for money to buy new shoes, he would give me the full amount plus extra to buy good quality polish. When I got back to the warehouse pleased as punch with my purchase, he would make me do a hard day's work to pay for them. It was something I gladly did - I quickly learned that the pound I earned myself was was the most valuable." "I don't give much regard to personal wealth. I have a nice house and a nice car but I cannot be bothered with silly luxuries. Running my business is what drives me, not the money."
2001 – Morrisons joins FTSE 100
Following a 35 year record of sales and profit growth since going public in 1967, Morrisons joined the FTSE 100 for the first time in April 2001.
---
For Company information and related queries you can contact them at:
Wm Morrison Supermarkets plc
Thornton Road
Bradford
BD8 9AX
---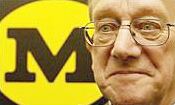 MORRISONS LINKS:
---
SUPERMARKET and RESTAURANT LINKS :
Aldi - Discount supermarket chain Australia, Austria, Belgium, Denmark, France, Ireland, Luxembourg, Netherlands and the USA.
Aldi (UK) (discount supermarket chain) This UK site includes details of current weekly special offers (with an option to subscribe to a free email newsletter), store locations and new additions to the range of regular products.
Alldays (UK convenience store chain)
Asda (UK supermarket chain) This UK supermarket chain was originally established by Associated Dairies, hence the name, but recently taken over by Wal-Mart.
Auchan (hypermarket chain) This hypermarket chain is based in France but also has a few stores in other countries, including the USA.
Big W (UK hypermarket chain) Part of Woolworths, with similar store layout and range of good to the US KMart, Pamida, ShopKo, Wal-Mart, etc.
Boots or Boots (UK retail chain) Originally a chemists, Boots now also sell a wide range of goods.
British Home Stores (BHS) (UK department store chain)
Budgens (UK supermarket chain)
Burger King (UK) - Includes a restaurant locator current special offers.
Carrefour (supermarket chain) This supermarket chain is based in France but also has a large number of stores in several other European countries and other parts of the world.
Co-Op Stores (UK) (UK retail chain) This site covers the UK Co-op's supermarkets and other shops. There are separate Co-op organisations in some other European countries.
CostCo (UK division of the US membership warehouse retail chain)
Debenhams or Debenhams (UK department store chain)
Farmfoods (UK supermarket chain) This chain sells mainly but by no means exclusively frozen food.
Iceland (UK supermarket chain)
Harry Ramsden's Fish And Chips Includes details of menu items and locations.
John Lewis Partnership (UK department store chain)
Kaufhof (German department store chain)
Kentucky Fried Chicken (KFC) (UK) This site includes details of menu items.
Kwik Save (UK supermarket chain) A few years ago the Kwik Save chain was purchased by Somerfield.
Lidl (Germany) (European deep discount supermarket chain)
Lidl (UK) (European deep discount supermarket chain) Includes details of store locations, weekly specials, price reductions and a facility to subscribe to a weekly specials email newsletter.
Littlewoods (UK department store chain)
Londis (UK supermarket chain)
Makro (UK hypermarket chain) This chain is part of the German Metro group, a "cash and carry" for trade customers only. However, in practice it is very nearly a normal shop at normal proces.
Marks And Spencer (UK department store chain)
McDonald's (UK) - Fast food chain
Migros (Swiss supermarket/hypermarket chain)
Morrisons or Morrisons(UK supermarket chain)
Netto (UK) (discount supermarket chain) Includes details of locations and current special offers, and links to Netto sites in other countries featuring 'Smart Shopping'. By taking a no frills approach and cutting out all those unnecessary extras, we can offer you premium quality at the lowest prices in Britain. By only paying for what you want and nothing else we can give today's busy customer a different and fresh alternative to grocery shopping. And most importantly of all, save you time and money, every day of every week.
Poundland (UK discount retail chain) All items in Poundland shops cost £1.
QD Stores (UK discount retail chain)
Range, The (UK retail chain) This chain has a small number of large stores with a layout similar to K-Mart and Wal-Mart, but UK prices.
Safeway (UK supermarket chain) Most of Safeway's 479 supermarkets in Britain have now been acquired by Morrison's, hence may be re-branded.
Sainsbury's (UK supermarket chain)
Somerfield (UK supermarket chain)
WH Smith (UK retail chain) - WH Smiths sells books, magazines, stationary items.
Spar (UK) (European convenience store chain) - This is Spar's UK site.
Spar (International) - This site covers Spar's operations in all countries.
Subway (UK) - The Subway submarine sandwich chain has 150 locations in UK & Ireland
Superdrug (UK retail chain) Superdrug is primarily a chemist.
Tesco (UK supermarket chain)
Upim (Italian department store chain)
Waitrose (UK supermarket chain) Part of the John Lewis organisation.
Wimpy's (UK fast food restaurant chain) Includes details of menu items and a restaurant locator, but no prices.
---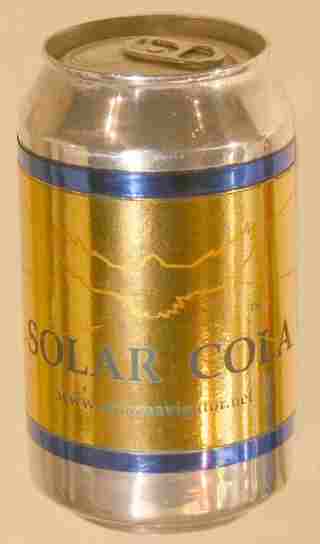 Solar Cola sponsor this website.
Trade orders accepted from March 2006
We are looking for distributors in America, Australia, Canada, Europe, and Japan. The state of the Cola market globally is set for a fresh quality brand, offering excellent potential for growth. According to Research and Markets . com the UK drinks market is worth an estimated £53.5 billion, representing a 7% share of total consumer spending.
Prospective investors in Solar Cola should consult their own independent investment advisers, and please note this information is provided for general guidance only. It is not a prospectus, but is provided in response to the number of requests we have received asking for more information
For all trade enquiries please contact: Nelson Kruschandl at:
Solar Cola UK or Solar Cola Exports
United Kingdom
+ 44 (0) 1323 831727 + 44 (0) 7905 147709
---