A number of supermarket chains produce their own cola drinks which they display with some prominence. They also stock the leading brands. However, do they stock smaller label brands in the spirit of fair competition? Do they have a fair trade policy?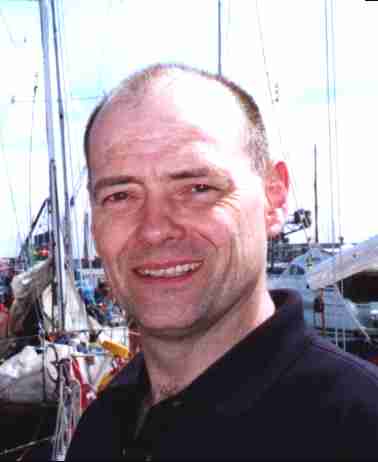 What is fair trade?
If you fancy trying a different cola, a cola with more in it, more healthy ingredients, a cola company that cares about the environment - that actually supports environmental projects, you're in luck. But does your supermarket stock Solar Cola yet? The finder table below tells you if these supermarkets have ordered Solar Cola and when delivery is due.
| | | | |
| --- | --- | --- | --- |
| RETAILER | IN STOCK | DELIVERY DUE | ORDERED |
| | | | |
| | | | |
| | | | |
| | | | |
| | | | |
| | | | |
| | | | |
| | | | |
| | | | |
| | | | |
| | | | |
| | | | |
| | | | |
| | | | |
| | | | |
| | | | |
| | | | |
| | | | |
| | | | |
| | | | |
| | | | |
| | | | |
| | | | |
| | | | |
| | | | |
| | | | |
| | | | |
| | | | |
| | | | |
| | | | |
| | | | |
---
J Sainsbury plc is the parent company of Sainsbury's Supermarkets Ltd, commonly known as Sainsbury's, which is a chain of supermarkets in the United Kingdom. It was once the market leader in the UK supermarket sector, but is currently ranked third behind Tesco and ASDA. Its stores appeal to a mainly middle-class core market. The company's fortunes have improved since the launch of a recovery programme by CEO Justin King in 2004 and ASDA CEO Andy Bond has suggested Sainsbury's may regain second position, lost in 2003.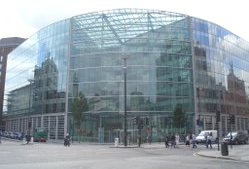 Sainsbury HQ in Holborn Circus
The group has struggled to retain its market share since the mid 1990s, and in its latest accounting period to 26 March 2005 it would have made a loss if it had not made a one-off profit on the disposal of its U.S. subsidiary. In 2004 new chief executive Justin King launched a new strategy focused on supply-chain overhaul to tackle stock availability, increased competitiveness on price and improving customer service. In early 2005 Sainsbury's share of the UK grocery market began to increase slightly according to TNS Superpanel. When the company's results were announced in May 2005 King claimed, "We are on track but still in the very early stages of a long-term recovery programme. "[1].
The company is listed on the London Stock Exchange. The J Sainsbury group also has interests in property and banking.
History
Sainsbury's was established in 1869 when John James Sainsbury (hence J Sainsbury plc) and his wife Mary Ann opened a store in Drury Lane in Holborn, London. Until 1973 the company was wholly owned by the Sainsbury family, however it was then floated in what was at the time the largest ever flotation on the London Stock Exchange. Today the family retain approximately 35% of the shares.
Store summary
At the end of its 2004/05 financial year Sainsbury's store portfolio was as follows. [2]
| Format | Number | Area (ft²) | Area (m²) | Percentage of space |
| --- | --- | --- | --- | --- |
| Supermarkets | 465 | 15,799,000 | 1,468,000 | 96.5% |
| Convenience stores | 262 | 571,000 | 53,000 | 3.5% |
| Total | 727 | 16,370,000 | 1,521,000 | 100.0% |
Management
Sainsbury family involvement
Today there is little or no family (see below) involvement in the company, although they do still control approximately 35% of the shares. David Sainsbury's retirement as Chairman in 1998 brought to an end 129 years of management of the group by the Sainsbury family. As a government minister since 1998, his shares are held in a blind trust.
The family shareholding makes the much rumoured takeover of the group all but impossible. This due to the fact that any buyer would have to have the agreement of the Sainsbury family, i.e. to sell their shares. This may be sentimental or for purely financial reasons, The Sunday Times quoted a former director; "What would motivate them? They did not sell when the company was worth £11 billion, so why sell now when it is worth just over £4 billion?"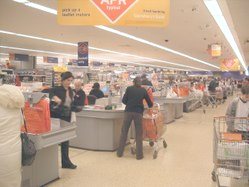 Sainsbury's checkouts
Peter Davis
Sir Peter Davis replaced Dino Adriano as CEO in March 2000 in what was seen as an attempt to regain market position, if he is judged on that aim then he can be said to have failed. During his term Sainsbury's was demoted to third in the UK grocery market. In his first two years he raised profits above targets, however the decline in performance relative to its competitors would lead the group to make its first ever loss in 2004. Davis also oversaw an almost £3Bn upgrade of stores, distribution and IT equipment, but Davis' successor would later reveal that much of this investment was wasted and he failed in his key goal - improving availability.
Justin King
At the end of March 2004 Davis was promoted to Chairman and was replaced as CEO by Justin King, who joined Sainsbury's from Marks and Spencer plc. King was also previously a managing director at Asda.
In June 2004 Davis was forced to quit in the face of an impending shareholder revolt over his salary and bonuses. Investors were angered by a bonus share award of over £2m despite poor company performance. On July 19 2004 Davis' replacement, Philip Hampton, was appointed. Hampton has previously worked for British Steel, British Gas, BT and Lloyds TSB.
Business review
King ordered a direct mail campaign to 1 million Sainsbury's customers as part of his 6 month business review asking them what they wanted from the company and where the company could improve. This reaffirmed the commentary of retail analysts - the group is not ensuring that shelves are fully stocked, this due to the failure of the IT systems introduced by Peter Davis.
On October 18 2004 all store managers gathered in Birmingham where King unveiled the results of the business review and his plans to revive the company's fortunes. This was made public on 19 October and was generally well received by both the stock market and in the media. Immediate plans include laying off 750 headquarter staff and the recruitment of around 3,000 shopfloor staff to improve the quality of service and the firm's main problem: stock availability. At the same meeting Lawrence Christensen, the newly appointed supply chain director and an expert in logistics, highlighted the reasons for availability issues and his plan to address them. Immediate supply chain improvements include the reactivation of two distribution centres.
Another significant announcement was the halving of the dividend to increase funds available for price cuts and quality.
King has appointed successful industry figures to the company.
Lawrence Christensen is formerly from Safeway

Mike Coupe joins as trading director. Previously at Asda and Tesco.

Gwyn Burr joins as head of customer service. Previously at Asda.

Ken McMeikan, until joining the company in 2005 as Retail Director was a rising star within Tesco.
Media reports tentative signs of recovery
Since the 2004 business review and the company's first trading report of 2005 King has managed to stem the tide of negative stories in the press. Indeed the press received by the company has been increasingly positive, The Sunday Times noted an appreciable increase in availability in its "Sainsbury looks in store for a recovery" article on March 6 2005. A similarly upbeat article, Sainsbury's strategy begins to deliver appeared in The Guardian on March 10 2005. The stories did note however that Peter Davis seized on similarly upbeat trading figures early in his tenure, but ultimately failed to improve the company's fortunes.
In November 2005 the group reported a half year 5.6% rise in sales (2.1% like for like), the third consecutive quarter with positive sales figures. Total weekly transactions increased from 14.5 million to 15 million. This is in the context of a highly competitive market and when the price of the average basket of goods is now cheaper in real terms than in 1997. However, due to extensive price cuts the company reported profits of £118 million, lower than market expectations. Sainsbury's Bank reported a £5 million loss in the same period, continuing its poor performance, explained by Sainsbury's as due to "increased provisions for 'bad and doubtful' customer debt"
In January 2005 Sainsburys reported third quarter like for like sales up 5.2%, its fourth consecutive quarter of sales growth. These trading figures include the important Christmas retailing period and the company reported serving 19 million customers in the week before Christmas, the highest ever for a single week. Recent TNS market data also raised Sainsbury's market share from 15.9% to 16.2%. [3]
Financial performance
| Year ended | Turnover (£m) | Profit before tax (£m) | Net profit (£m) | Basic eps (p) |
| --- | --- | --- | --- | --- |
| 26 Mar 2005¹ | 15,409 | 15 | 61³ | 3.5 |
| 27 Mar 2004¹ | 17,141 | 610 | 396 | 20.7 |
| 29 Mar 2003¹ | 17,079 | 667 | 454 | 23.7 |
| 30 Mar 2002¹ | 17,162 | 571 | 364 | 19.1 |
| 31 Mar 2001¹ | 17,244 | 437 | 276 | 14.5 |
| 1 Apr 2000¹ | 16,271 | 509 | 349 | 18.3 |
| 3 Apr 1999² | 16,433 | 888 | 598 | 31.4 |
| 7 Mar 1998¹ | 14,500 | 719 | 487 | 26.1 |
| 8 Mar 1997¹ | 13,395 | 609 | 403 | 22.0 |
| 9 Mar 1996¹ | 12,672 | 712 | 488 | 26.8 |
| 11 Mar 1995¹ | 11,357 | 809 | 536 | 29.8 |
| 12 Mar 1994¹ | 10,583 | 369 | 142 | 8.0 |
| 13 Mar 1993¹ | 9,686 | 733 | 503 | 28.5 |
| 14 Mar 1992¹ | 8,696 | 628 | 438 | 25.7 |
| 16 Mar 1991¹ | 7,813 | 518 | 355 | 23.6 |
| 17 Mar 1990¹ | 6,930 | 451 | 314 | 20.8 |
denotes 52 weeks

denotes 56 weeks.

£168 million before exceptional costs (cost of "turnaround" plan and write off of excess merchandise etc.)

Sainsbury's Supermarkets
Sainsbury's Supermarkets Ltd. was established as a separate subsidiary of the group in March 1997 and remains the most significant part of J Sainsbury plc, despite diversification over the group's history. Sainsbury's was for decades the premier supermarket in the UK, it lost this position however in 1995 to Tesco, further slipping to No.3 in 2003 behind Walmart-owned Asda. The supermarket chain has yet to recover from this, with profits and sales growth consistently below that of its main rivals. In 2003 it had a turnover of 18,144 million pounds, and a profit of 695 million pounds. It employed around 150,000 people.
In 2003 Wm Morrison Supermarkets made an offer for the Safeway group, prompting a bidding war between the major supermarkets. The Trade and Industry Secretary, Patricia Hewitt, referred the various bids to the Competition Commission which reported its findings on September 26th. The Commission found that all bids, with the exception of Morrisons, would "operate against the public interest". As part of the approval Morrisons was to dispose of 53 of the combined group's stores. In May 2004 Sainsbury's announced that it would acquire 14 of these stores, 13 Safeway stores and 1 Morrison outlet located primarily in the Midlands and the north of England. The first of these new stores opened in August 2004.
Sainsbury's use NCR checkout or Point of Sale equipment operating Retalix "Storeline" software. This replaces their previous Fujitsu-ICL POS equipment (though some stores still have the old customer display units).
Sainsbury's is a founding member of the Nectar loyalty card scheme, which was launched in autumn 2002 in conjunction with Debenhams, Barclaycard and BP.
Since 2000 Jamie Oliver has been the public face of Sainsbury's, appearing on television and radio advertisements and in-store promotional material. The deal earns him an estimated £1.2 million every year. In the first two years these advertisements are estimated to have given Sainsbury's an extra £1 billion of sales or £200 million gross profit. [4] By 2004 the company had made 65 adverts with Oliverer.

Sainsbury's Bank
In 1997 Sainsbury's Bank was established - a joint venture between J Sainsbury plc. and the Bank of Scotland.
Services offered include car, life, home, pet and travel insurance as well as health cover, loans, credit cards, savings accounts and ISAs.
Property
J Sainsbury's property interests are large, with a separate company within the group responsible for managing the company's existing property assets and the development of new ones (including new stores and other commercial properties).
Sainsbury family
Several members of the Sainsbury family have been prominent in British public life:
External links
Public (LSE:SBRY)

Founded

Location

Holborn, London

Key people

Justin King, CEO
Philip Hampton, Chairman

Supermarkets, banking, telecoms, energy

£15.409 billion

150,000
---
Sir Peter Davis has resigned as chairman of Sainsbury's with immediate effect. Why has he gone and where does it leave the UK supermarket giant?
8-12 July 2004
Sir Peter Davis, a member of the Audit, the Compensation and the Nominating Committees, has been Chairman of J Sainsbury plc, London since March 2004, after having been Group Chief Executive Officer since 2000. He was the Group Chief Executive of Prudential plc from 1995 to 2000 and Chief Executive and Chairman of Reed International and Chairman of Reed Elsevier respectively (following the merger of Reed International with Elsevier) from 1986 to 1995. From 1976 to 1986, he had responsibility for all buying and marketing operations at J. Sainsbury plc. Prior to that he served as Marketing and Sales Director at Fitch Lovell Ltd., and as Marketing and Sales manager at General Foods Ltd. Banbury. Sir Peter is a member of the Board of Directors of Shaw's Supermarkets Inc., Boston USA. He was born on 23 December 1941. He is a British citizen.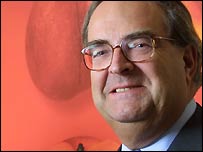 Sir Peter Davis
Why did he go?
Sir Peter Davis has been forced out in the latest show of muscle by big institutional shareholders. The final straw for City investors was a £2.4m bonus awarded for last year. Their anger was not so much over the size of the bonus as that it came at a time when Sir Peter was overseeing falls in the company's profits, share price and market share.
Sainsbury's today said it had reversed its controversial decision to give former chairman Sir Peter Davis shares worth about £2.3 million. The group's pay committee said in a statement that it was unable to support its original recommendation to award 864,000 shares to Sir Peter for 2003/4. The company is facing an investor revolt over the award, which was recommended in a year when annual profits fell by 2.9% to £675 million.

The committee said it had changed its mind after seeing the conclusions of a report on the firm by new chief executive Justin King, who is undertaking a wholesale review of the business. Sainsbury's said it would still be putting the original remuneration report, which includes the proposed award to Sir Peter, for approval to next Monday's annual meeting. It said lawyers had advised it against its earlier proposal to put an amended resolution before the meeting which excluded the details of the award.

But it said it would not be implementing the recommendations as far as Sir Peter was concerned. Sir Peter quit as chairman last week following pressure on the company from institutional shareholders unhappy about its recent performance. Sainsbury's has been losing ground during the last 12 months to rivals Asda and Tesco due to stiff price competition. The group said at the time that discussions with Sir Peter about possible amendments to the share award had failed, and the matter was now in the hands of both parties' lawyers. Pension and investment lobby groups are planning to vote against the remuneration report at the annual meeting.

A spokesman for one of the groups, the National Association of Pension Funds, said: "We are against this because Sir Peter Davis was getting a huge number of shares despite the company's relatively poor performance last year. "We don't have any problem with people getting higher awards provided their performance justifies it."
Does this draw a line under Sainsbury's problems?
Not yet. Sir Peter's resignation has been accompanied by a warning that profits in 2004/05 will be significantly below analyst forecasts. The recently-installed chief executive Justin King will be under severe pressure to start improving the store chain's operating performance. On the plus side for him, Mr King will now have a free hand to devise and drive strategy without former chief executive Sir Peter looking down from the chairman's office.
What's Mr King's plan?
He has already begun to overturn some of Sir Peter's policies, for example by cutting prices. This will inevitably lower the store's profit margin but many analysts view it as an essential move if Sainsbury's is to compete again in a meaningful way with Tesco and Asda. In the longer term, Mr King will have to overhaul Sainsbury's supply chain. An acceptance of slimmer margins should mean a drive to greater efficiency and increased sales volumes. There is also the matter of Sir Peter's bonus to resolve. Sainsbury's statement refers to "possible amendments" to the award but says it was not possible to reach agreement with him. A battle between both sides' lawyers is now in prospect.
But wasn't Sir Peter supposed to be the saviour of Sainsbury's?
He was. "The man from the Pru" was appointed to great fanfare. He promised to reinvigorate Sainsbury's both for customers and workers. But, after four years, he has failed. Sainsbury's has been overtaken for market share by price-conscious Asda, is under pressure from the newly-combined Morrison/Safeway, beaten for quality by Waitrose and M&S and beaten out of sight on price and quality by market leader Tesco.
What happens now?
Sainsbury's has acted quickly by immediately appointing Philip Hampton to succeed Sir Peter. Mr Hampton, 50, is a former finance director of BT, who was highly regarded by shareholders and once thought likely to become chief executive of the telecoms firm. He was later finance director of Lloyds TSB. With his appointment, Sainsbury's will be hoping finally to have alighted on a chairman that will please shareholders. The botched appointment of Sir Ian Prosser - picked to succeed Sir Peter next year but dropped after an investor revolt - had made Sainsbury's look like a company that could do nothing but irritate its shareholders.
And how bad is Sainsbury's business?
The company is struggling against its competition but it is no basket case. Sainsbury's still makes an annual profit of £670m and has sales north of £15bn. It has become a gaffe-prone company and has appeared leaden-footed.
---
SUPERMARKET and RESTAURANT LINKS :
Aldi - Discount supermarket chain Australia, Austria, Belgium, Denmark, France, Ireland, Luxembourg, Netherlands and the USA.
Aldi (UK) (discount supermarket chain) This UK site includes details of current weekly special offers (with an option to subscribe to a free email newsletter), store locations and new additions to the range of regular products.
Alldays (UK convenience store chain)
Asda (UK supermarket chain) This UK supermarket chain was originally established by Associated Dairies, hence the name, but recently taken over by Wal-Mart.
Auchan (hypermarket chain) This hypermarket chain is based in France but also has a few stores in other countries, including the USA.
Big W (UK hypermarket chain) Part of Woolworths, with similar store layout and range of good to the US KMart, Pamida, ShopKo, Wal-Mart, etc.
Boots or Boots (UK retail chain) Originally a chemists, Boots now also sell a wide range of goods.
British Home Stores (BHS) (UK department store chain)
Budgens (UK supermarket chain)
Burger King (UK) - Includes a restaurant locator current special offers.
Carrefour (supermarket chain) This supermarket chain is based in France but also has a large number of stores in several other European countries and other parts of the world.
Co-Op Stores (UK) (UK retail chain) This site covers the UK Co-op's supermarkets and other shops. There are separate Co-op organisations in some other European countries.
CostCo (UK division of the US membership warehouse retail chain)
Debenhams or Debenhams (UK department store chain)
Farmfoods (UK supermarket chain) This chain sells mainly but by no means exclusively frozen food.
Iceland (UK supermarket chain)
Harry Ramsden's Fish And Chips Includes details of menu items and locations.
John Lewis Partnership (UK department store chain)
Kaufhof (German department store chain)
Kentucky Fried Chicken (KFC) (UK) This site includes details of menu items.
Kwik Save (UK supermarket chain) A few years ago the Kwik Save chain was purchased by Somerfield.
Lidl (Germany) (European deep discount supermarket chain)
Lidl (UK) (European deep discount supermarket chain) Includes details of store locations, weekly specials, price reductions and a facility to subscribe to a weekly specials email newsletter.
Littlewoods (UK department store chain)
Londis (UK supermarket chain)
Makro (UK hypermarket chain) This chain is part of the German Metro group, a "cash and carry" for trade customers only. However, in practice it is very nearly a normal shop at normal proces.
Marks And Spencer (UK department store chain)
McDonald's (UK) - Fast food chain
Migros (Swiss supermarket/hypermarket chain)
Morrisons or Morrisons(UK supermarket chain)
Netto (UK) (discount supermarket chain) Includes details of locations and current special offers, and links to Netto sites in other countries featuring 'Smart Shopping'. By taking a no frills approach and cutting out all those unnecessary extras, we can offer you premium quality at the lowest prices in Britain. By only paying for what you want and nothing else we can give today's busy customer a different and fresh alternative to grocery shopping. And most importantly of all, save you time and money, every day of every week.
Poundland (UK discount retail chain) All items in Poundland shops cost £1.
QD Stores (UK discount retail chain)
Range, The (UK retail chain) This chain has a small number of large stores with a layout similar to K-Mart and Wal-Mart, but UK prices.
Safeway (UK supermarket chain) Most of Safeway's 479 supermarkets in Britain have now been acquired by Morrison's, hence may be re-branded.
Sainsbury's (UK supermarket chain)
Somerfield (UK supermarket chain)
WH Smith (UK retail chain) - WH Smiths sells books, magazines, stationary items.
Spar (UK) (European convenience store chain) - This is Spar's UK site.
Spar (International) - This site covers Spar's operations in all countries.
Subway (UK) - The Subway submarine sandwich chain has 150 locations in UK & Ireland
Superdrug (UK retail chain) Superdrug is primarily a chemist.
Tesco (UK supermarket chain)
Upim (Italian department store chain)
Waitrose (UK supermarket chain) Part of the John Lewis organisation.
Wimpy's (UK fast food restaurant chain) Includes details of menu items and a restaurant locator, but no prices.
---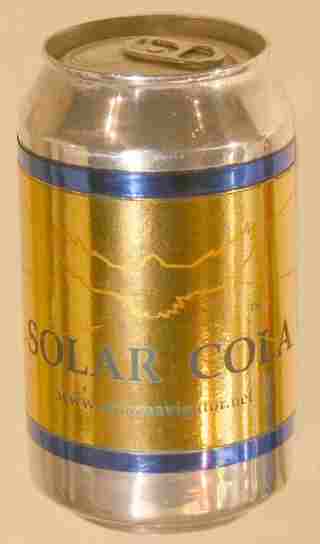 Solar Cola sponsor this website.
Trade orders accepted from March 2006
We are looking for distributors in America, Australia, Canada, Europe, and Japan. The state of the Cola market globally is set for a fresh quality brand, offering excellent potential for growth. According to Research and Markets . com the UK drinks market is worth an estimated £53.5 billion, representing a 7% share of total consumer spending.
Prospective investors in Solar Cola should consult their own independent investment advisers, and please note this information is provided for general guidance only. It is not a prospectus, but is provided in response to the number of requests we have received asking for more information
For all trade enquiries please contact: Nelson Kruschandl at:
Solar Cola UK or Solar Cola Exports
United Kingdom
+ 44 (0) 1323 831727 + 44 (0) 7905 147709
---