JESTAR LIMITED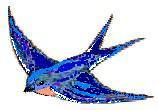 HOME INDEX SOLAR CARS LEAD-WEDGE SILVER-EAGLE BATTERY-BOX BE1 LIGHTNING-ROD BE2 WHITE-LIGHTNING BUCKEYE BULLET EMOTION BLUEBIRD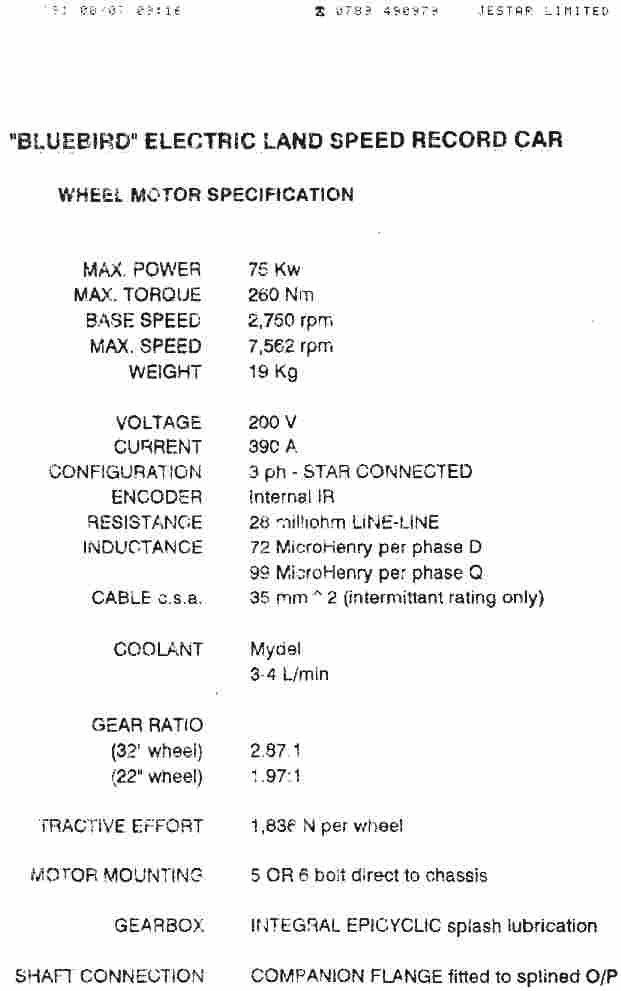 Following negotiations with John Everton of Jestar Limited Nelson received the above fax on the 7 August 1991. The search for high power motors suitable for his Bluebird car looked to be near an end. Roger Hedlund's 174 mph record was the target to beat at the time. As you can see from John's specification above, two of his 'Jestar' motor gearbox units would provide 200hp. This was more than enough power coupled with Nelson's battery exchange system to mount a successful challenge.
Nelson's project was developing apace. By this time his team was several strong. Nelson had an association with Filching Manor Motor Museum and a workshop in Herstmonceux dedicated to his art. Nelson had offered Sir Malcolm Campbell's nephew the opportunity to drive his BE1, but the offer had not been taken up. There was no shortage of volunteers for this position which would leave Nelson time for design work, etc. Negotiations continued with other suppliers with some success. The coverage achieved by Nelson's unusual 'Borzoi' joystick prototype car continued to attract interest to his LSR project.
The content of this website is copyright © and design copyright 1991 and 2004 Electrick Publications and NJK. All rights reserved. The bird logo and name Bluebird and Blue Max are trademarks. The BE2 and BE3 vehicle shape and configuration are registered designs ®. All other trademarks are hereby acknowledged. Max Energy Limited is an environmental educational charity.