Donald Campbell inherited Sir Malcolm's taste for adventure, plus of course a Bluebird boat to start him on the trail to a LSR and WSR career, purchased for a nominal fee, after Sir Malcolm passed away in 1948. The K4 was converted from propeller drive to jet engine, but Major Halford from de Havilland was disinclined to to see Donald use it because of his inexperience. Accordingly, he asked for it to be returned. Hene Vospers were asked to convert it back to propeller drive, which pleased Leo Villa. All that remained was to fit the Rolls Royce engine, then on 10th August, Donald made four runs and later in the week experienced a scary moment or two but nevertheless did not let up.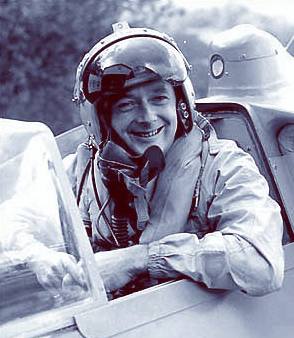 Donald Campbell
Reid Railton brought it to the attention of the team that Stanley Sayers boat used a special propeller that enabled the boat to lift out of the water - a prop rider. Reid Railton had seen K4 in action and noticed it rise a the rear, causing the nose to point down into the water. After this Donald wanted to convert the boat to a full-blown prop rider. Lewis and Ken Norris were commissioned to do the design work. The engine was moved forward to alter the centre of gravity, and the seat was relocated on the port side. A new propeller was also specified.
During this conversion Donald was invited to enter the Oltranza Cup, an Italian event. The race took part on Lake Garda. This was four laps over a 5-mile triangular course; with the winner winning the Grand Prix for the fastest overall speed and the Oltranza cup going to the boat that set the fastest time over two consecutive laps.
The race took place on the 10th of June after being delayed due to bad weather. After failing to start the engine, they were forced to change all 24 spark plugs. Because of this they had no chance of winning the Grand Prix. They could however still win the Oltranza cup. Leo Villa accompanied Donald for a rather exciting ride. The K4 took a bit of a pounding smashing many instruments. The ride was sufficient to draw a few choice words from Leo as to Donald's performance. However they won the Oltranza cup by a convincing margin. This win did wonders for Donald's recognition for his skills as a driver. So began Donald's career in fast boats.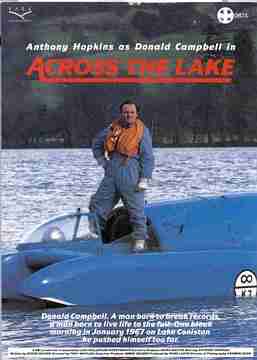 Anthony Hopkins plays Donald Campbell
Donald suffered a 170mph crash in 1951. As a result of this crash he developed a completely new boat, the K7. This was to prove a formidable steed that saw him set 7 World Water Speed records between 1955 and 1964. The first was at Lake Ullswater where he set a record of 202Mph. This was raised to 216mph at Lake Mead in 1955. Then began a sequence of record raising runs at Coniston where he attained 248mph in 1958. But to really push out the boat, record wise, he went to Lake Dumbleyung, Australia, where the K7 set a new world records of 276mph in 1964.
Donald's career spanned 18 years and finally end in tragedy on Lake Coniston, where he was trying to best his own record to drum up sponsor interest, and of course snag more prize money. This tragedy was later made into a film to commemorate the great man starring Anthony Hopkins as Donald Campbell, named 'Across the Lake'. Unfortunately for many enthusiastic about the BBC docudrama, the film is not on general release, despite being made with public money.
LINKS
SIR MALCOLM CAMPBELL'S BLUE BIRDS
DONALD CAMPBELL'S BLUEBIRDS
A - Z OF WORLD FAMOUS RACING CIRCUITS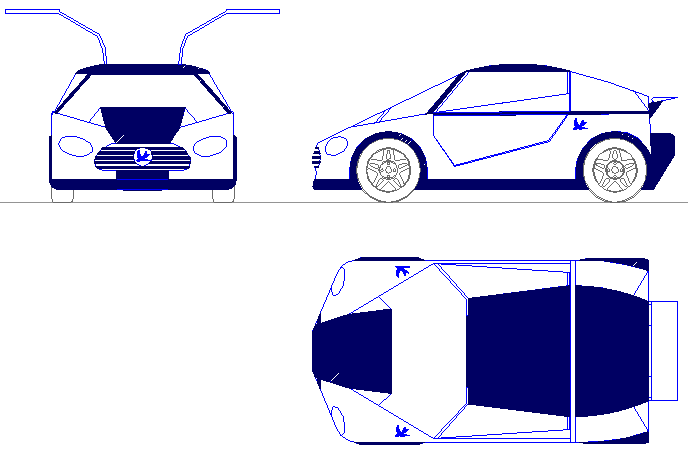 The blue bird legend continues with the first ever road car to carry the marque. Donald Campbell had a string of cars that he painted blue, such as his Jaguar E type with the number plate DC7, but he never owned a car bearing the blue bird logo. The 'DC' and '50' in DC50 could just as easily commemorate the 50th anniversary of DC's land and water speed records. Team Speedace plan to run the Ecostar DC50 above from John O'Groats in Scotland to Lands End in Cornwall in an attempt to beat the current record set in a Tesla in 2013. Contact Chris or Terry for details.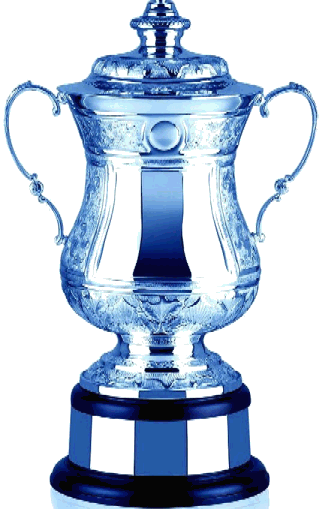 The Bluebird World Cup Trophy challenge
Finding the right mobile phone and airtime package from numerous high street and online dealers can prove to be an overwhelming challenge. However, there's more to a search than just finding a good looking phone. You need to ensure you get a reliable service and sensibly priced airtime.