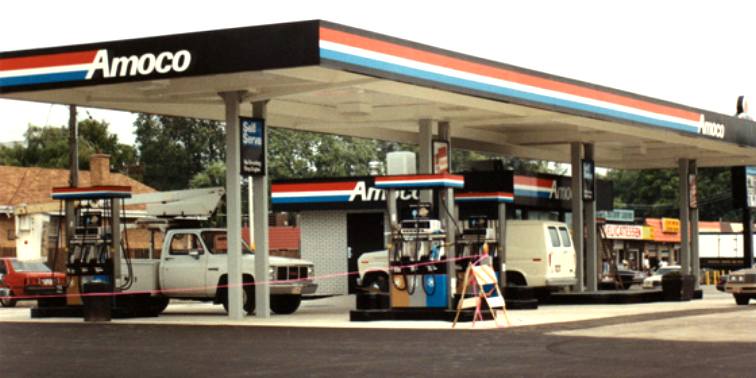 Service station forecourt design
Amoco Corporation, originally Standard Oil Company (Indiana), was a global chemical and oil company that was founded in 1889 around a refinery located in Whiting, Indiana, United States.

It later absorbed the American Oil Company, founded in Baltimore in 1910 and incorporated in 1922 by Louis Blaustein and his son Jacob. Amoco merged with BP in December 1998 forming BP Amoco, later renamed to BP, though the Amoco name continued at most stations until 2002.

The firm's innovations included two essential parts of the modern industry, the gasoline tanker truck and the drive-through filling station. Its headquarters were located in the Amoco Building (now the Aon Center) in Chicago, Illinois.


BP MERGER

On August 11, 1998, Amoco announced it would merge with British Petroleum (BP) in the world's largest industrial merger. Originally, the plan was for all US BP service stations to be converted to Amoco while all overseas Amoco service stations were to be converted to BP. But by 2001, BP announced that all Amoco service stations would either be closed or renamed to BP service stations, including the remaining stations still bearing the "Standard" name. However, BP rebranded its gas as "Amoco Fuels", including "Amoco Ultimate". By 2008, the "Amoco Fuels" brand had been mostly discontinued in favor of "BP Gasoline with Invigorate." In addition, few BP stations continue operation under the Amoco name. Most were either converted to BP, demolished and replaced with BP-style stations, abandoned, or switched to competitor brands. On April 1, 2010 in Mississippi Chevron purchased some BP gas stations which were Amoco, to convert them to the Texaco brand.

In the aftermath of the Deepwater Horizon oil spill in the Gulf of Mexico, there were reports in the press that BP was reconsidering rebranding itself as Amoco in the US. Some independently owned BP stations, including former Amoco stations, switched to a different brand due to the public relations fallout as a result of the oil spill.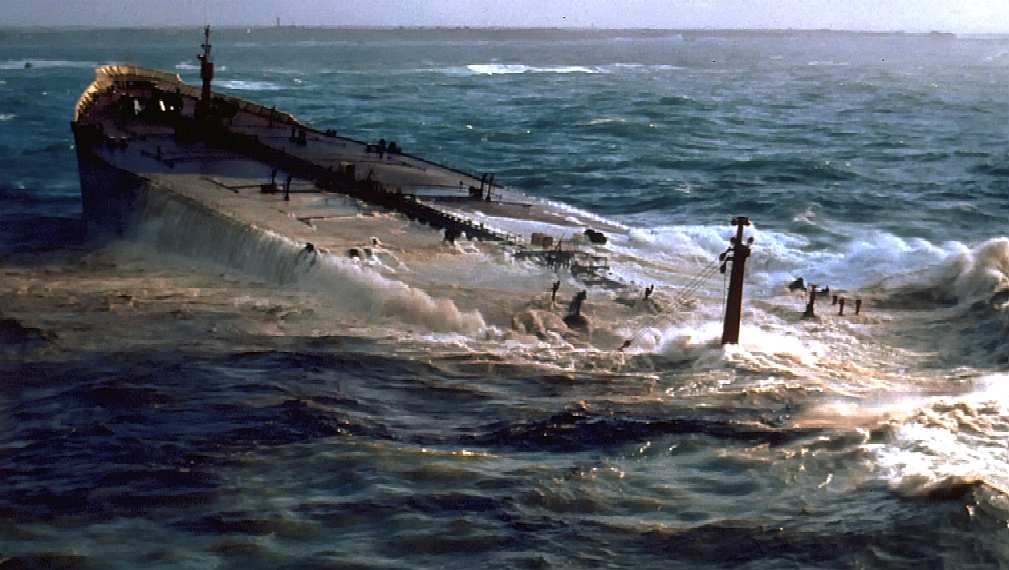 OTHER EVENTS

On March 16, 1978, the very large crude carrier Amoco Cadiz ran ashore just north of Landunvez, Finistère, Brittany, France, causing one of the largest oil spills in history. More than a decade later, Amoco was ordered to pay $120 million in damages and restitution to France.

On October 21, 1980, an explosion at an Amoco plant in New Castle, Delaware, killed six people, caused $46 million in property damage, and eventually led to the loss of 300 jobs.

In the 1980s and 1990s, six former Amoco chemical engineers at the firm's Naperville, Illinois research campus developed a deadly form of brain cancer. Researchers who conducted a three-year study of the cancer cluster determined that the cancer cases were workplace-related, but they could not identify the source of the workers' ailments. In June 2010, BP demolished Building 503, where the workers had worked, because according to a company spokesperson, the building was "underused", and "required upgrades the company deemed too expensive." Heirs of one of the cancer victim workers won a $2.75 million suit against BP Amoco in 2000.
THE FUTURE
One day we may be able to refuel our electric cars at service stations like these. This will depend upon progressive energy companies like Amoco/BP cooperating with motor manufacturers and other energy companies.
Amoco | British Petroleum | Chevron | ESSO | Exxon | Mobil | Shell
Youtube
LINKS and
REFERENCES