Amoco | BP | Chevron | CNCP | ESSO | Exxon | Mobil | Shell | Texaco | Total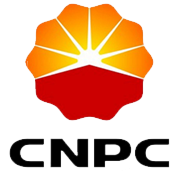 China Petroleum & Chemical Corporation, or Sinopec, is a Chinese oil and gas enterprise based in Beijing, China. It is listed in Hong Kong and also trades in Shanghai and New York.

Sinopec Limited's parent, Sinopec Group, is the world's largest oil refining, gas and petrochemical conglomerate, headquartered in Chaoyang District, Beijing. Sinopec's business includes oil and gas exploration, refining, and marketing; production and sales of petrochemicals, chemical fibers, chemical fertilizers, and other chemical products; storage and pipeline transportation of crude oil and natural gas; import, export and import/export agency business of crude oil, natural gas, refined oil products, petrochemicals, and other chemicals.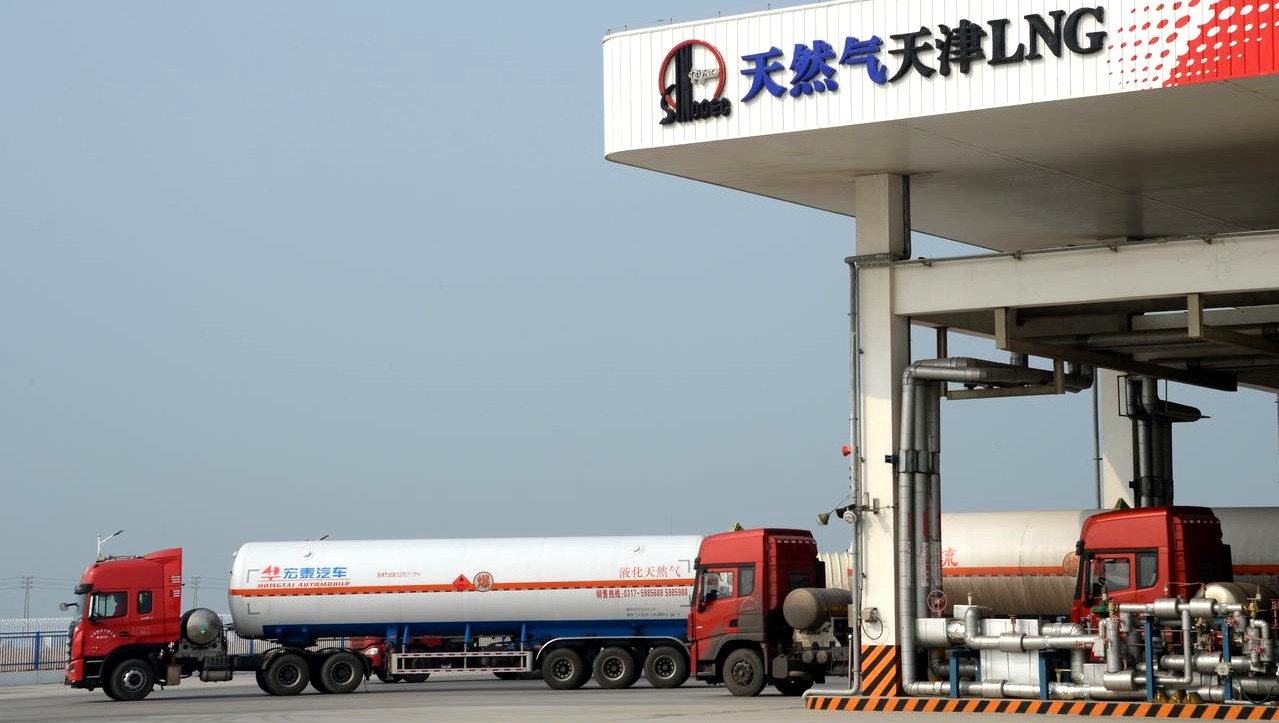 CNCP - Sinopec bulk transport of LNG
CNPC - China National Petroleum Corporation is China's largest oil and gas producer and supplier, as well as one of the world's major oilfield service providers and a globally reputed contractor in engineering construction.
With a presence in almost 70 countries, they are seeking an even greater international role. According to their websites they provide energy in a profitable manner and always attach great importance to their social and environmental responsibilities.

National Petroleum Corp (CNPC) has started building a 9.05 billion yuan ($1.35 billion) project to make ethylene from ethane in the gas-rich northwestern region of Xinjiang, the state-run Economic Information Daily reported.

The complex, located in Korla city in southern Xinjiang, will have key production units such as a 600,000 tonnes-per-year ethylene facility and a 300,000 tpy high-density polyethylene facility, the newspaper said.

The project is aiming for completion by June 2021.

Ethylene is a key building block for plastics, polyester and synthetic rubber. China is the world's largest petrochemicals consumer and importer.

CNPC, the country's dominant natural gas producer, churns out 762,000 tonnes of ethane a year from the hydrocarbon-rich Tarim basin, the paper said.
Youtube
The Future
One day we may be able to refuel our electric cars at service stations like these. This will depend upon progressive energy companies like Chevron cooperating with motor manufacturers and other energy companies.
Plastic Pollution
Oil derivates are being dumped out at sea. Not only is this a wasted resource and a recycling failure, but also a danger to marine life and ultimately to humans from eating fish that is toxic. The companies listed below operate responsible policies that will hopefully be developed to create a circular economy where ocean plastic pollution is negligible. At that point we will have reached a sustainable society to secure the future of our children.
| | | |
| --- | --- | --- |
| COMPANY A - Z | EMPLOYEES | $ BILLIONS |
| - | - | - |
| | 17,300 | 3.3 |
| | - | - |
| BASF: | 39,000 | 63.7 |
| Borealis AG: | - | - |
| Borouge (Abu Dhabi Polymers Co Ltd): | 6,500 | 7.2 |
| Braskem SA: | - | - |
| ChevronPhillips Chemical: | 5,000 | 13.4 |
| CNPC:( China National Petroleum Corp): | 1,470,190 | 326.0 |
| | 14,000 | 49.0 |
| | - | - |
| | 75,600 | 290.0 |
| ENI S.p.A. Ente Nazionale Idrocarburi: | 33,000 | 61.6 |
| | 2,800 | 5.0 |
| INEOS (Ineos Group AG): | 19,000 | 60.0 |
| | 16,700 | 7.9 |
| | 14,000 | 17.8 |
| | 13,000 | 33.0 |
| Polyone Corp: | - | - |
| Reliance Industries Ltd: | - | - |
| | - | - |
| Sasol Ltd | - | - |
| SABIC: (Saudi Arabia Basic Industries Corp) | 40,000 | 35.4 |
| | 249,000 | 314.4 |
| | - | - |
| | - | - |
Amoco | BP | Chevron | CNCP | ESSO | Exxon | Mobil | Shell | Texaco | Total
LINKS and
REFERENCES