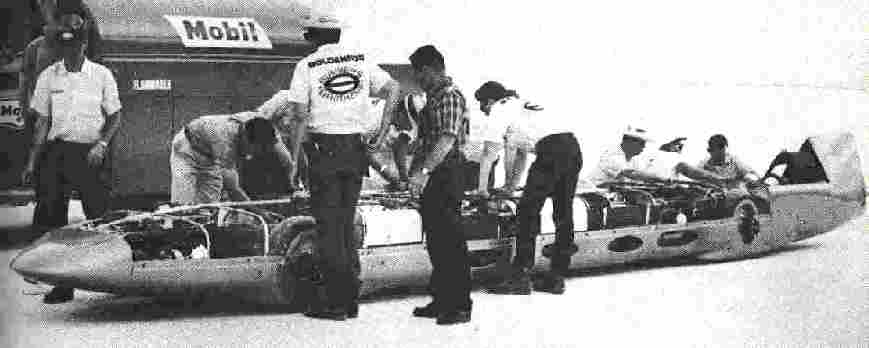 Goldenrod
The inspiration for many a record car design, low, long and narrow - sheer poetry. Bob Summer's splendid quad V8 petrol engined car achieved 409.27 mph in November of 1965 at the Bonneville Salt Flats - of course. A total of 2,400 hp was provided by the 6.9 litre fuel injected Chrysler hemi-heads.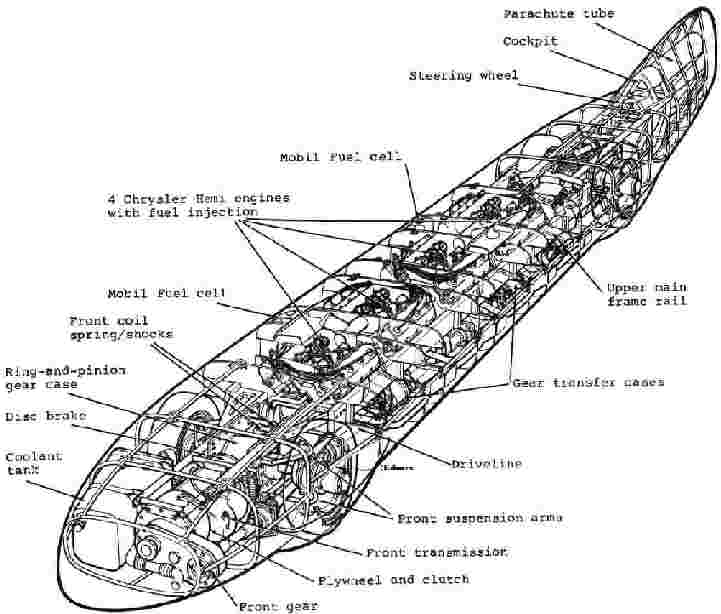 Goldenrod cutaway drawing
All the more remarkable, where other high profile teams had spent millions breaking the 400 mph barrier. Firestone sponsored the Summers brothers through some difficult times, where the car encountered a series of mechanical breakages, before running reliably. It should always be remembered that without financial backing, there would be many less entries in the record books.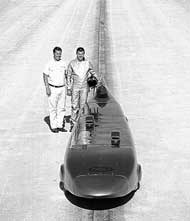 Bob and Bill Summers
Bob and Bill Summers are shown above in 1965 with their four-engine Golden Rod, which still holds the unblown record of 409.695 mph. Al Teague's 409-plus-mph record remains the high-water mark for blown engines.