Glynn Bosher - Steam WLSR challenge - a turbine care with a unique multiple horizontal boiler design.
Norman Dewis - Jaguar record car development
Ron Ayres - on super and transonic aerodynamics & Thrust SSC.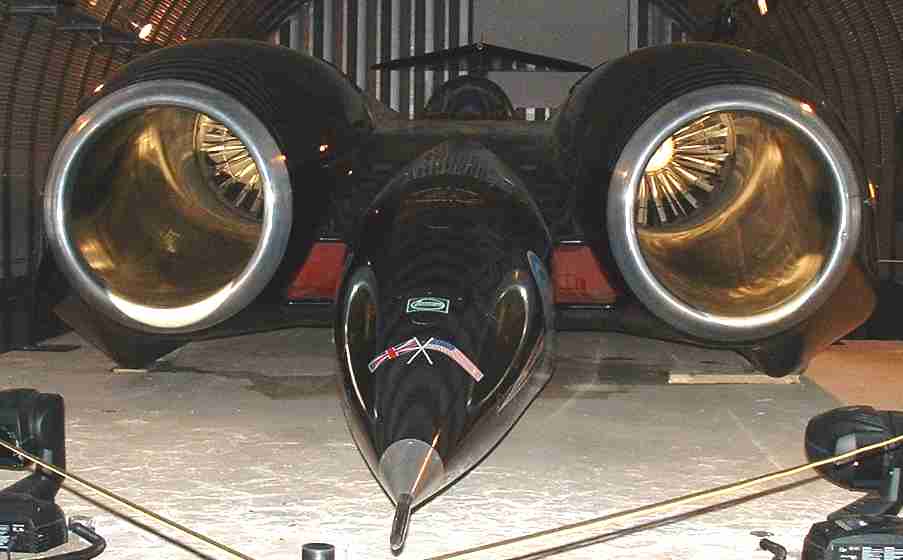 Richard Noble's Thrust SSC fastest car on earth @ 745mph
10:30am - 4:00pm Saturday 5th July - Members updates
Robin Richardson - WLSR as business study.
Richard Noble - Why we strive to achieve.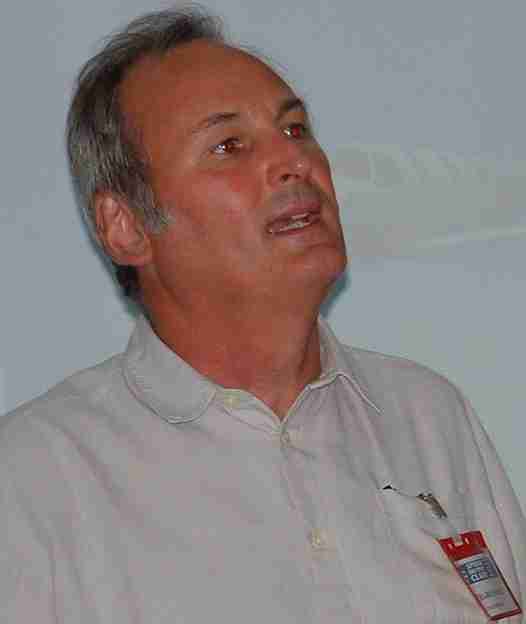 Richard Noble - record holder Thrust 2 @ 633mph
There were updates from other Speed record Club members on their projects including:
Nelson Kruschandl
Robert Lim
Gabriel Uttley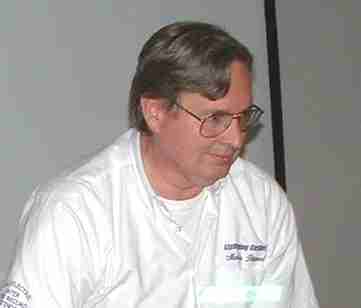 & Malcolm Pittwood
This event proved extremely interesting. All the guest speakers had something to say in their own style, which added to the variety. The projects ranged from front room mechanics, through student inspiration, to multi million pound record projects such as Thrust SSC. The talks gave an insight into the world of record breaking, why some succeed and others are doomed to failure from the start. Nelson Kruschandl was quoted as saying: "the talk by Richard Noble was inspiring." We apologise for not taking pictures of every speaker.
Coventry's Museum of British Road Transport is packed with exciting historic and contemporary vehicles including both Thrust vehicles and is well worth a visit.
SPEED RECORD CLUB LINKS ABOUT THE SPEED RECORD CLUB