Green Motorsport at Autosport International 2005
Motorsport was at the Autosport International Show at the NEC, Birmingham, on 13th – 14th January to launch their new sponsorship pack. The show is one of the largest of its kind in the world, bringing together world-wide industry leaders from the motorsport cluster and providing a showcase for the public.
Download Sponsorship Media Pack
In the pack, companies are invited to make history by sponsoring the UK's first ever electric racing series, run within the world-renowned BRDC Stars of Tomorrow Championship. Sponsors will be able to boost their exposure and reputation by helping to develop green technology. They will also help young drivers to fulfill their potential and educate people about renewable energy and environmental issues. There are highly flexible packages on offer, comprising financial and product sponsorship as well as donation of equipment or facilities.
At Autosport International, Green Motorsport caught up with Ross Curnow, Formula BMW Rookie of the Year 2004 and Patron of Green Motorsport. Ross is very excited about the potential of the electric karts for accelerating driver development and is looking forward to testing the new technology in 2005. Also at the show was rising star Lewis Hamilton, who was similarly enthusiastic about the project and expressed an interest in promoting the series.
Green Motorsport already has a number of high-profile partners, including BP Solar and NPower Renewables. To find out more about how you can join them, download the information pack below. Serious partners or investors may request printed copies by telephone on 01483 763375 or by email at info@greenmotorsport.com.
Download the recent GMS Race Kart videos
---
THE CHAMPIONSHIP
Information | Opportunities | Products | R&D Papers | Sponsorship | Contact Us | Home | About
With a fresh new look at junior motor sport, Green Motorsport & BRDC Stars of Tomorrow & will provide a Championship with a difference.
BRDC Stars of Tomorrow is a junior motorsport championship for young aspiring drivers. BRDC Stars of Tomorrow provides aspiring drivers access to championships right from the start of his or her race career, from a nine year old competing for the MSA British Cadet Championship, through to the seasoned sixteen year old racing driver. The British Racing Drivers Club sponsors Stars of Tomorrow and it continues to be the only karting championship supported by the BRDC. The BRDC currently runs the British F3, British GT and British Superbike Championships.
The race series will be managed by Green Motorsport and BRDC Stars of Tomorrow. The series will feature eight rounds and a possible additional round in Europe, demanding 200 KWh of power per round. The Hydrogen Motor Sport Championship will be zero carbon – there will be no fossil-fuelled generators in the paddock.
It is proposed that the Hydrogen Motor sport race series consist of 12 Green Motorsport Karts, Ten will be powered by green grid electricity, alongside two experimental hydrogen vehicles, one powered by a hydrogen fuel cell running on Hydrogen, and the other a renewable hydrogen test vehicle, powered by a Solar array and a wind farm.
Training in energy-efficient driving and renewable energy will be provided by Green Motorsport with Green Dragon Energy. An information centre on alternative fuels will be brought to each meeting, encouraging the youngsters to look at how they can reduce their fuel and power usage at home and at school.
Project activities, specifications and costs will be refined according to proposed partner responses and compromised for economy and viability. It is proposed that core project components be financed by equipment manufacturers as application demonstrations, with additional finance from a range of donors sponsoring individual Stars of Tomorrow drivers and karts. As PR and marketing for participants, Hydrogen Motor sport will raise the visibility, profile and credibility of hydrogen as an energy carrier and demonstrate the effectiveness of manufacturer equipment for specific mobile and stationary applications.
Benefits
CO2 emissions reductions Race track air quality Job creation British high technology and engineering development Energy security Stars of Tomorrow driving skills and environmental awareness Hydrogen safety and reliability Credibility of hydrogen as a future fuel Integration with other Woking activities Awareness and education for sustainable energy PR & Marketing for manufacturers Renewable Obligation for sponsors / carbon trading / ISO14001/9000
Project costs and sustainability
Hydrogen Motorsport project costs need to be defined subject to specific partner inputs (hardware / activity costs etc.). Hydrogen Motorsport and research centre costs are expected to be maintained in the longer-term by race fees, the sponsorship of new drivers and corporate entertainment.
Conclusion
Hydrogen Motor sport offers partners, manufacturers and sponsors the opportunity to:
Demonstrate a credible application of British hydrogen technologies;

Support the education of the next generation in sustainable energy;

Develop clean Motor sport;

Develop a research centre for hydrogen technologies

Develop hydrogen technologies for mobile and stationary applications;

Develop next generation vehicles

Market and PR hydrogen technologies

Chart practical pathways to a hydrogen economy

Alternative Fuel Technology

Motor racing can be noisy off track as well as on. It is hoped that we will be able to offer the use of solar power or hydrogen fuel cells for competitors in the paddock. The ultimate aim of the Championship will be to have no fossil fuelled generators in the paddock and promote and transfer the technology to other segments of motor sport.

Green Motorsport will bring an information centre on alternative fuels to each meeting and will encourage the youngsters to look how they can reduce their fuel and power usage at home and at school. This will also include any other energy educational information that is considered suitable, and any other educational programs on renewable energy, energy efficiency and environmental issues.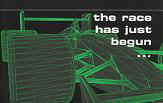 Contact Greensport - Respond directly to this article