Electric, no-gear car goes for speed record today - May 6, 2005
WEST WENDOVER, Nevada - Gusty winds and battery problems Thursday delayed a British team's attempt to break the speed record for electric-powered cars. The group planned to try again today.
The team is trying to eclipse the record for an electric car weighing more than 2,200 pounds by using a vehicle with 52 batteries and no mechanical gears.
Auxiliary batteries for the car's electronic controls lost their full charge, driver Mark Newby said. While those batteries were being recharged, winds that could blow the car off course picked up, forcing crew members to wait another day. ''It was a stupid, silly technical thing,'' Newby said of the battery glitch.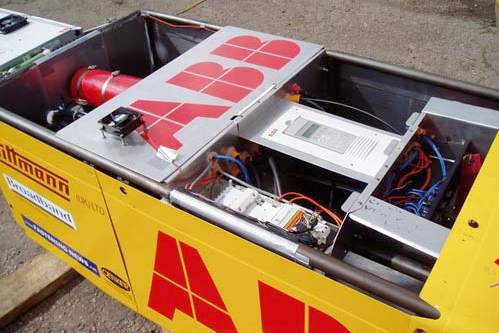 ABB Emotion electronic controller
Nevada agreed to shut down a state highway for the torpedo-shaped car's attempt to top 300 mph -- which would shatter the old mark of 245 mph, set by an American team in 1999 using a similarly streamlined car powered by thousands of AA batteries. That record was set on Utah's nearby Salt Flats, which are too wet at this time of year for speed racing.
Newby and Colin Fallows, both Britons, already have accelerated their car to 146 mph in just 1,000 yards -- the longest, safest distance available to them in England. They say the test showed they can easily beat the world record. The car uses compact industrial motors and drives made by Swiss engineering company ABB Ltd.
Newby, 46, a pilot who does acrobatic maneuvers, will drive the car. Fallows, 54, a retired Royal Air Force propulsion technician, designed the car. Together, they assembled the vehicle in a barn in the English countryside, using their own money from home equity loans.
''We think that at some point in the future, all cars will be electric, and we want to show you can go fast in an electric car,'' Newby said.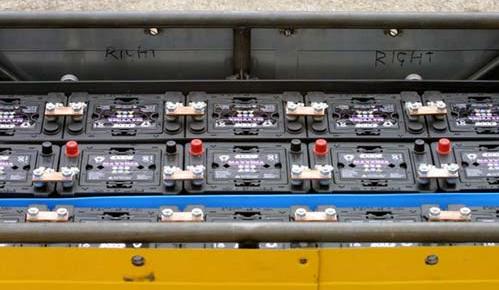 ABB Emotion battery banks

Home | News | Sports | Business | Entertainment | Classifieds | Columnists | Lifestyles
SEE ALSO:
---