Nelson enjoys brisk walks, the occasional cross country jog and when nobody is looking a bit of tree climbing, always trying to beat his personal best of 5 seconds on a particularly well suited Oak tree (a small one) just down the road. He also loves climbing, managing Beachy Head 3 times, but would not recommend this to anyone. Climbing chalk cliffs is just too dangerous.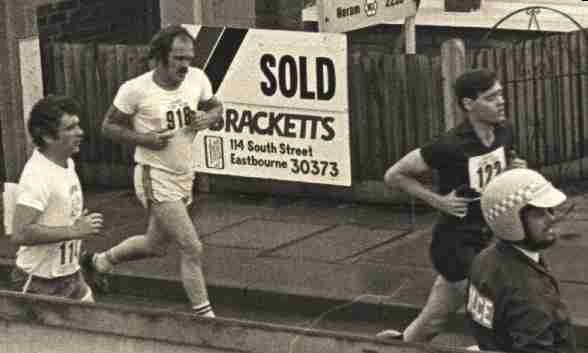 Runner number 122 showing the strain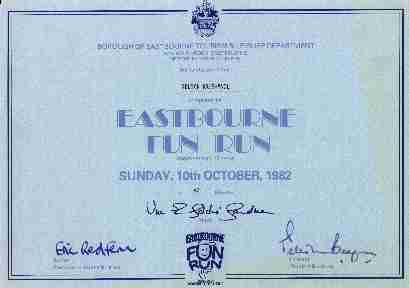 Fun Run Certificate
Interestingly, the Fun Run certificate above is signed by Goldie Gardner, the then Mayor of Eastbourne and wife to Major Gardner, famous for his racing green land speed record MG's.