The OSU Buckeye Bullet raised the record for the fastest EV in the US to 257 mph at Bonneville Salt Flats in October 2003, besting the old record of 251 mph held by White Lightning. The 31 feet long streamliner is powered by a 400 - 500 hp electric motor and 12,000 nickel-metal hydride batteries!
Earlier in 2004, Buckeye Bullet reached a best one way of end of mile at 308 mph. Another record escaped them at that time when a driveshaft let them down. Subsequently, on October 14th at the end of mile 5, this was raised to 316.58 mph. The 316 mph qualifies as a new US record in one direction.
In addition to the new US record, Buckeye Bullet attained a new international record in the E-III category of 271.737 mph over the flying kilometer. This was the best of two runs by Roger Schroer of TRC, Inc. The forward run resulted in a speed of 267 mph at the end of the measured km, the return run was close to 276 mph. The average speed over the kilometer in both directions gave the new record speed of 271.737 mph. These runs eclipse the 245 mph record previously held by White Lighting.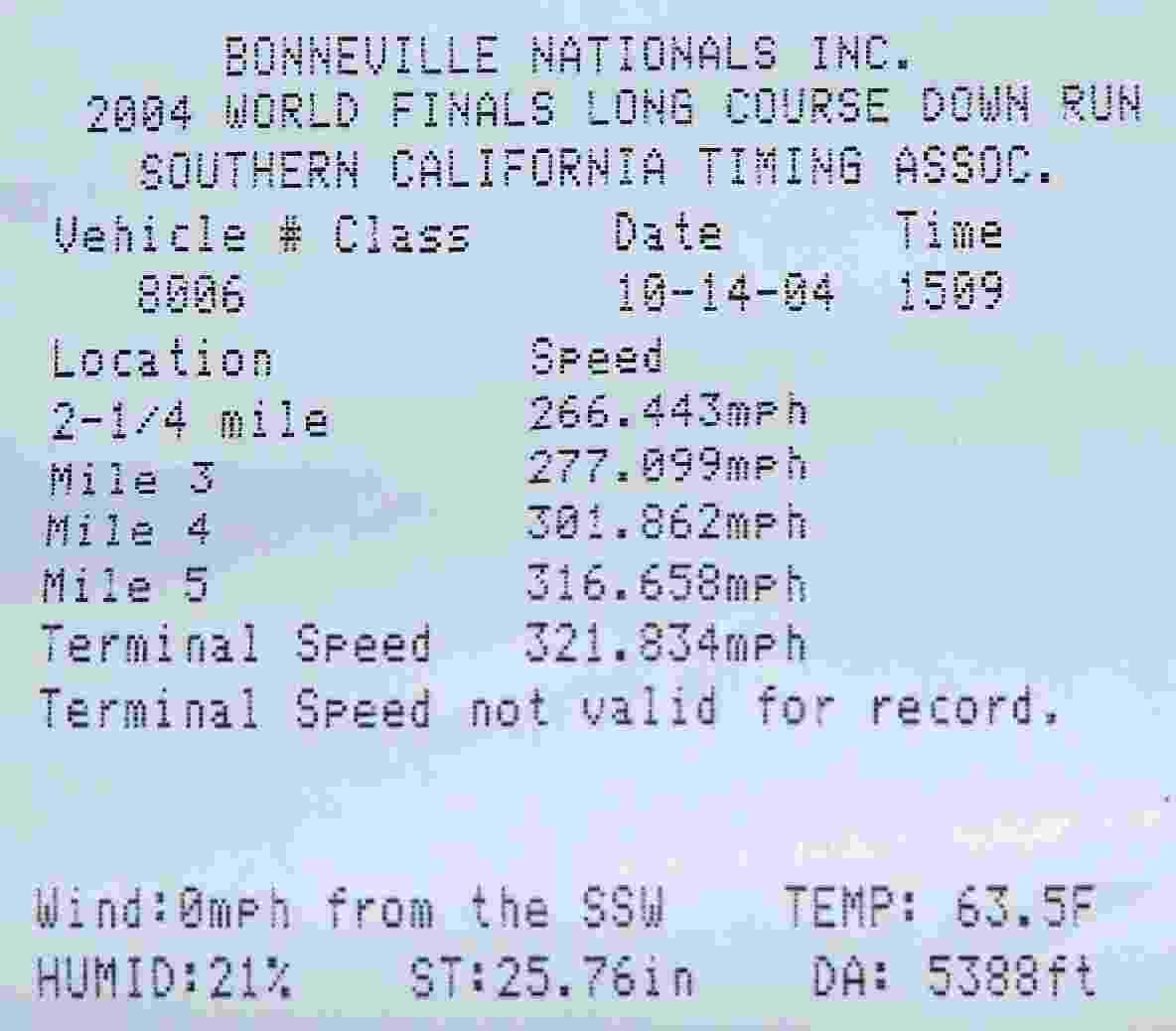 Congratulations to the team from all hear at Speedace.info for once again advancing the cause of clean, sustainable, electric transportation and to the South California timing Association for recording the speeds at the Bonneville Nationals.
CONTACTS:
---
A taste for adventure capitalists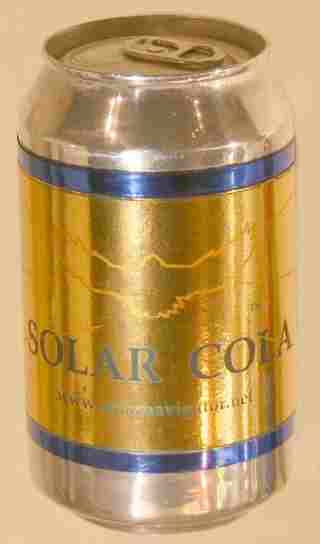 Solar Cola - a healthier alternative.