Sprint CEO Resigns; Carrier Announces Major Loss of Customers
Despite Gary Forsee's Ad Efforts, 340,000 Subscribers Ditched Company Last Quarter

October 08, 2007 - SAN FRANCISCO - Despite $1.78 billion in ad spending, and its hiring of one of the leading ad agencies in the nation, Sprint Nextel continued to bleed customers in the most recent quarter, leading to the resignation today of Gary Forsee as chairman and president-CEO.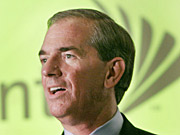 Gary Forsee - Sprint Nextel chairman 2007

Sprint Nextel's chairman and president-CEO, Gary Forsee, has resigned following a massive loss of customers.

In a statement regarding the resignation, Sprint also said it will announce that during the third quarter it lost some 340,000 postpaid wireless customers, that is, customers who pay a bill each month instead of those who pay in advance for a limited number of minutes.

Botched merger

Under Mr. Forsee, who has been CEO since 2003, Sprint merged with Nextel, a move which many analysts considered botched as it failed to boost the company's value. His plan was to get the carrier to differentiate by building out a WiMax network by 2010, a plan which cost some $5 billion on a technology some viewed as unproven but others applauded.

"The plans he had are very sound -- Sprint needs a differentiator," said Roger Entner, senior VP-communications sector, IAG Research. However, Mr. Entner added, "losing 300,000 subscribers speaks for itself."

As the carrier's difficulties mounted, Mr. Forsee revamped his marketing department, ousting Chief Marketing Officer Mark Schweitzer and replacing him with Sprint veteran Tim Kelly. The company also put its $1.2 billion ad account into review. Omnicom Group's Goodby, Silverstein & Partners won the business and launched at midyear a campaign tagged "Sprint ahead" and introduced the concept of "Sprint speed." The anthem spot, and an outdoor billboard campaign which followed, featured neon lights.

The campaign followed work from Omnicom sibling TBWA/Chiat/Day, which used the taglines "Power up" and "Yes you can."

While a search is under way for Mr. Forsee's successor, Paul Saleh, Sprint's chief financial officer, will take over as acting CEO. Board member James Hance Jr. will serve as acting chairman.

---
Sprint Nextel Corporation (NYSE: S) is one of the largest telecommunications companies in the world. With 55 million subscribers, Sprint Nextel operates the third largest wireless telecommunications network in the United States (based on total wireless customers), behind Verizon Wireless and AT&T. Sprint is a global Tier 1 Internet carrier, and, as such, makes up a portion of the Internet backbone. In the United States, the company also operates the second largest wireless broadband network and is the third largest long distance provider.
The company was created in 2005 by the $35 billion purchase of NEXTEL Communications by Sprint Corporation. In 2006, the company spun off its local landline telephone business, naming it Embarq and also completed the $6.5 billion acquisition of Nextel Partners, one of its largest affiliates, which primarily provides Nextel wireless services to more rural markets.
Sprint Nextel has its executive headquarters in Reston, Virginia and maintains an operational and engineering headquarters in Overland Park, Kansas (where the largest number of Sprint Nextel employees are based). Both internally and externally, "Sprint" is an acceptable short name for the company; however, all "walkie-talkie" phones currently being shipped are still branded with the Nextel logo and graphics.


History

Origin of name

The origin of the name Sprint is unsettled, with a number of explanations extant. Most of these maintain that the name derives from the name of the Southern Pacific Railroad and its own internal communications system (called the "Southern Pacific Railroad Internal Network")[clarify], but there is some disagreement about the exact words comprising the acronym "SPRINT".

One unverified version is that in the late 1970s a contest was launched by C. Gus Grant, then President of SPCC. It was won by a secretary, Susan Guehrig, who suggested "Sprint". Others maintain that the acronym was already in use prior to that within SP.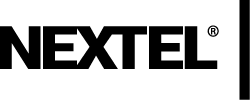 Former Sprint logo

Sprint

The Sprint Corporation was founded in 1899 by Cleyson Leroy Brown under the name of the "Brown Telephone Company" in the small town of Abilene, Kansas. The company was a landline telephone company that operated as a competitor to the Bell System.

In 1938, after emerging from bankruptcy, Brown changed its name to United Utilities. The company grew steadily through acquisitions and changed its name to United Telecommunications in 1972, at which time it provided local telephone service in many areas of the Midwest and South. United Telecom also operated many other types of businesses. In 1980 United Telecom launched a national X.25 data service, Uninet. To enter the long-distance voice market, United Telecom acquired ISACOMM in 1981 and US Telephone in 1984.

Southern Pacific Communications Company (SPCC), a unit of the Southern Pacific Railroad, began providing long-distance telephone service shortly after the Execunet II decision late in 1978. The Railroad had an extensive microwave communications system along its rights of way used for internal communications. In 1972, they began selling surplus time on that system to corporations for use as their own Private Line Network, thereby circumventing AT&T's then-monopoly on public telephony, later expanding to fiber optic cables laid along those same rights of way subsequent to the Execunet II decision late in 1978. Prior attempts at offering long distance service were not approved by the Federal Communications Commission, though the company's fax service (SpeedFAX) had been permitted. SPC was headquartered in Burlingame, California (where Sprint still maintains a small presence on Adrian Ct.).

As mentioned above, SPCC was only permitted to provide Private Line service and not switched services. When MCI Communications released EXECUNET, SPCC went to court with the FCC to get the right to offer switched services. The reason for the contest was to name the new switched service.

The SPRINT service was first marketed to six metropolitan areas, New York, Boston, Philadelphia, Los Angeles, San Diego and Anaheim. The switches were located in Los Angeles and New York. A customer, required to have a Private Line connection to one of these switches in order to use the service, paid an access fee per Private Line. The customer was then billed at 2.6 cents per tenth of a minute increment.

Southern Pacific Communications became part of GTE in 1982 under the name GTE Sprint. GTE had previously acquired a national X.25 provider, Telenet, in 1979.

In 1986, GTE Sprint was merged with GTE Telenet, US Telephone, Uninet, and ISACOMM to form US Sprint. This was a partnership owned by GTE and United Telecom. In 1989 United Telecom purchased controlling interest in US Sprint. In 1991 United Telecom completed its acquisition of US Sprint. That same year United Telecom changed its name to Sprint due in large part to the increased brand recognition of Sprint, as a result of the successful Candice Bergen "Dime Lady" advertisement campaign.

1983 United Telecom's Telespectrum began offering cellular telephone services in United's territories. In 1988 Telespectrum was sold to Continental Telecom (Contel) to fund United's purchase of an additional 30% of US Sprint. This purchase gave United operational control of US Sprint. Contel was subsequently acquired by Centel.

1993, Sprint acquired Centel, which allowed Sprint to provide local service in a total of 18 states and put them back in the wireless.

In late 1994 early 1995 Sprint via Sprint Spectrum (a joint venture between Sprint and several cable companies) acquired near nationwide PCS spectrum. Later in 1995, the company began to offer wireless service under the Sprint PCS brand.


Sprint Partnership With RadioShack

In September 1996, Sprint announced an alliance with RadioShack, and in 1997 Sprint Stores opened at RadioShack to offer their portfolio of communications services and products through RadioShack Stores across the United States. Since then, over 20 million Sprint cell phones have been sold via the RadioShack outlets. RadioShack was one of the first retailers to offer Sprint services and PCS cellular and an all-digital nationwide network for its customers.

On October 5, 1999, Sprint and MCI WorldCom announced a $129 billion merger agreement between the two companies. The deal would have been the largest corporate merger in history at the time. However, the deal did not go through because of pressure from the United States Department of Justice and the European Union on concerns of it creating a monopoly.

In 2003, Sprint began recombining their local telecom, long distance, wireline, and wireless business units into a new company, marketing the combined company as "One Sprint." In April 2004, the separately traded wireless tracking stock, "PCS," was absorbed into the New York Stock Exchange (NYSE) "FON" ticker symbol, Sprint's former ticker symbol. (FON stood for "Fiber Optic Network," which was Sprint's bragging right, but was also a homophone of the word "phone"). This was challenged in many lawsuits by Sprint PCS shareholders who felt robbed because their stock was devalued through the ratio of 1 share of PCS stock for 1/2 share of FON stock. The PCS shareholders claimed a loss of 1.3 billion to 3.4 billion dollars. Sprint recently agreed to settle with the shareholders for only 57.5 million dollars. This is Sprints third class action settlement reached in recent weeks as of September 25, 2007. Sprint settled an age discrimination lawsuit for 57 million dollars with former employees earlier in September of 2007.


NEXTEL

Former Nextel Communications logo, current Nextel-branded services logo.
NEXTEL was founded as FleetCall in 1987 by Morgan E. O' Brien, a Washington, DC, communications attorney, and changed its name to Nextel Communications in 1993. In 1995, wireless pioneer Craig McCaw became a significant investor in the company. Former Virginia Governor Mark Warner was one of the early investors. Daniel Akerson served as CEO of Nextel for part of his career. Tim Donahue replaced Akerson as CEO in 1998.

NEXTEL Communications was formerly traded on the NASDAQ under the ticker "NXTL". It was a Fortune 500 company.

NEXTEL affected the cellular phone market in several ways. It was the first company to successfully provide unlimited calling plans to a large customer base. Nextel was the first company to implement a nationwide push-to-talk system similar to a walkie-talkie, called "Direct Connect". Unlike other cellular providers' networks, NEXTEL's network operated in the Specialized Mobile Radio (SMR) band, and Nextel was one of the first providers in the United States to offer a national digital cellular coverage footprint. The company was the first in the US to implement a GPS system. Nextel was also an industry leader in Customer Lifecycle Management. They invested in an analytics capability which allowed them to surpass their competitors in treating customers differently, based on relative value and projected loyalty. As a result of these efforts and an intense focus on the customer across the organization, Nextel was known for best-in-class customer retention rates, and customer lifetime value (CLV).


Merger of Sprint and NEXTEL

On December 15, 2004, Sprint and NEXTEL announced they would merge to form Sprint Nextel Corporation. While billed as a merger of equals, the transaction was actually the purchase of NEXTEL Communications by Sprint Corporation. At the time of the merger announcement Sprint and NEXTEL were the No. 3 and No. 5 leading providers in the US mobile phone industry.

Sprint shareholders overwhelmingly approved the merger on July 13, 2005. The merger deal was approved by the Federal Communications Commission (FCC) and U.S. Department of Justice on August 3, 2005. The FCC placed a condition on the merger that Sprint Nextel is to provide wireless service within the 2.5 GHz band within the next four years. Sprint Nextel was officially formed on August 12, 2005, when the deal was completed.

Sprint and NEXTEL both faced opposition to the merger, mostly from regional affiliates that provide wireless services on behalf of the companies. These regional affiliates felt that the new company would be violating non-compete agreements that the former companies had made with the affiliates.

Nextel is known for its free incoming call plan. However, since the merger Nextel Customers are now able to convert their plans to the Sprint side, and Sprint Customers can convert their accounts to the Nextel side. Both changes would require purchasing new phone equipment; however, Sprint Nextel may buy back fairly new but used cell phones for up to $50.

On September 1, 2005, Sprint Nextel combined plan offerings of its Sprint PCS and Nextel brands to bring more uniformity across the company's offerings.

Popular features from each side have been incorporated into the other - Sprint now offers Free Incoming plans, and Nextel did for a time offer Fair & Flexible plans, but both Sprint and Nextel have since replaced those with the newer Power Pack plans (Both family and individual plans are available). This changed the overage fees to a set per minute charge ranging from $0.25 to $0.45, rather than buying 'buckets' of minutes like the Fair & Flexible plans. This move was likely the result of Sprint seeking to reduce voluntary customer churn by matching the plans offered by Cingular and Verizon, which have almost identical plan rates to the Power Pack plans offered by Sprint. In March and April 2007, Sprint offered to many existing customers whose initial contract obligations had expired discounts in return for signing new two-year contracts, in another apparent effort to reduce customer churn (especially since there have been some customer service glitches surrounding the merger).


Sprint acquisition

Future plans for Nextel's push to talk service had included Nextel migrating its push to talk service to CDMA sometime after the acquisition was completed. The acquisition was then approved by the shareholders and had obtained all regulatory approvals by August 9, 2005, the merger was closed mere weeks later.

By 2010, Sprint Nextel plans to absorb the Nextel brand into the Sprint PCS brand. According to earlier documentation filed sometime earlier by Sprint, the iDEN-based network was originally to be sold.

In addition to the US market, Nextel has licensed its identity to NII Holdings, Inc., a holding company of which Sprint Nextel owns 18%. They have used the Nextel brand to set up networks in many Latin American countries.


Sprint Nextel today

Sprint Nextel currently offers cellular phone service under its Sprint PCS and Nextel brands. It is also a provider of landline, long distance, and business telecommunications, and is a Tier 1 Internet service provider under the name SprintLink.

Sprint Nextel also offers pre-paid services through the Boost Mobile brand, and it provides services in the Philippines through the Next Mobile brand. Sprint Nextel wholesales capacity on its PCS wireless network to companies called Mobile Virtual Network Operators (MVNO); this means the MVNO uses the Sprint PCS network for coverage. The MVNOs resell wireless services using their own brand. Current MVNOs using the PCS network to provide coverage include:

TracFone
Virgin Mobile
BeyondMobile
Working Assets
Telispire
STI Mobile
Liberty Wireless
Powernet Global
PlatinumTel
Movida Wireless
Helio
Jitterbug Wireless
Humane Society Wireless
Qwest Wireless
Kajeet
KDDI Mobile


Digital Lounge

Sprint now has a Digital Lounge area on the website where there is access to a variety of products and information. In this centralized location Sprint users can login and buy items for their phones including ringers, call tones, games, screen savers, full-length music downloads and more. The online content manager shows the subscriber what items they have purchased for their phone. Guest visiting the Sprint Digital Lounge can select a phone from a list of options and use it to see what items are available for purchase and compatible with a particular phone. In Summer of 2007 the digital lounge began releasing promotional codes, such as U4R3X2F4 for the ringers section, which allows many Sprint subscribers to download a free ringer. Content added to the digital lounge by Sprint continues to grow.



Sprint's current Nextel logo

Nextel

Nextel is the brand name for Sprint's line of walkie-talkie enabled phones. Along with iDEN based models, Powersource (CDMA/iDEN) and upcoming QChat models are branded as Nextel. All using the name Nextel Direct Connect.


Embarq

Sprint Nextel spun off its local telephone division (LTD) into a separate company officially named Embarq Corporation and traded on the New York Stock Exchange under the symbol EQ. The local phone company is the fifth largest local exchange carrier in the United States (under the Baby Bells) and the largest independent local provider, serving customers in 18 states and providing local, long distance and high-speed data services to residential and business customers.

Embarq became a fully separate company on May 17, 2006. It is headquartered in Overland Park, KS.


Quadruple Play

On November 2, 2005 Sprint Nextel and a coalition of US-based Cable television providers announced a partnership where cable TV customers would be able to bundle their Sprint or Nextel cell phones with either their Comcast, Time Warner Cable, Cox Communications or Advance/Newhouse Communications cable bills. In addition the group of Cable companies agreed to their intention to develop products with Sprint Nextel where users would be able to initiate advanced features like control their Digital Video Recorder (DVRs) by cell phone, this service is called Pivot.


Affiliate acquisition

In 2005, Sprint Nextel acquired three of its ten wireless affiliates: US Unwired (deal closed in August), Gulf Coast Wireless (deal closed in October), and IWO Holdings (deal closed in October). Alamosa PCS was the largest of its affiliate carriers, which Sprint Nextel acquired on February, 2 2006. Other affiliates include Ubiquitel (acquired), iPCS, Shentel, Enterprise (acquired), Northern PCS (acquired), and Swiftel. Out of Sprint's original ten affiliates, only three now remain (iPCS, Shentel, and Swiftel). (See the Forced acquisitions and settlements section below for more details on acquisitions)


Logo

The new logo of the Sprint Nextel Corporation was one of the first attempts at seamlessly meshing the initial brands of both the Sprint Corporation and Nextel Communications. The logo is a blend of the former Sprint "pin drop" marketing image as well as the colors of Nextel's bright yellow and black logo design with its cellular service level bars that, in past marketing, would get "typed" from a single vertical black line.[6] The company also continues to reinforce the idea of a combination of brand strengths on several levels of marketing including a voice over exclaiming "Sprint, Together with Nextel" or "Nextel, only from Sprint".


Sprint PCS

Sprint PCS is the main wireless brand of Sprint Nextel, and was the main brand of the former Sprint Corporation.

Sprint Nextel maintains its nationwide PCS presence with the help of affiliates. These smaller companies, in agreement with Sprint, build network infrastructure as well as operate retail stores. In exchange, the smaller companies receive usage of Sprint's brand, radio spectrum, customer service and billing. In most cases, these affiliate carriers are transparent to the end user or consumer. This has also given Sprint a unique advantage over other carriers, in that their entire network was built for Sprint. Other national carriers coverage areas are made up of merged and acquired networks, which can cause inconsistent network harmony and other related problems.

Sprint Nextel also offers WiFi 802.11 service in some major airports, cafes, hotels and convention centers.

Of historical note, when Sprint began offering wireless service under the name Sprint Spectrum in 1995 in the Baltimore-Washington metropolitan area, it was the very first PCS-based wireless network in the Americas. Although the current Sprint PCS network utilizes CDMA, the Washington area network was based on GSM. Eventually Sprint converted that network to CDMA, then sold the GSM infrastructure in 1999 to Omnipoint (which eventually became part of T-Mobile USA)


Sprint's 3G Network (Vision/Power Vision network)

The Sprint PCS network operates a combination 2G & 3G wireless network, using the 1xRTT | EVDO standard, which is part of the Code Division Multiple Access (CDMA) standard. In 2006, Sprint's EV-DO Power Vision network reached more than 190 Million people. Sprint has announced plans to continue upgrading their 3G EV-DO network, until it reaches 260 million people in 2007. [7] By the end of 2007, Sprint expects to have fully rolled out their EV-DO Rev A network-wide. Sprint Nextel has also spent almost 7 billion dollars in 2006 to improve its network.

Sprint's EV-DO (Power Vision) data options include Sprint TV, Sprint Radio (both streaming and SIRIUS satellite music) Stations, Sprint Music Store, Sprint On-Demand, unlimited Web access, video and picture mail, wireless chat and games. It is currently being offered in 41 states in the US.

Sprint's Vision data access starts at $10 a month regardless of whether the phone is a standard or PDA Smart-Device phone. The most expensive data package is the "Phone as Modem" plan, which runs $39.99, and allows customers to tether their phone to a computer for use as a wireless modem.

Unlike Verizon's EV-DO offering, Sprint's Power Vision content is available in areas without EV-DO coverage, albeit at the lower speeds of the 1xRTT network. CDMA 1x data speeds can reach 144 kbit/s, while EV-DO Currently has bursts of up to 2 Mbit/s. Also, unlike Verizon, Sprint does not restrict their customers from streaming video or P2P file sharing on their EV-DO network as Verizon caps their premium Broadband Access at 5 GB, reserving the right to terminate service on any customer exceeding that amount.


Sprint's 4G Network

Sprint is currently rolling out its flavor of 4G by utilizing a higher speed wireless network using WiMAX technology. It will allow customers to access cable broadband like speeds wirelessly. The rollout is expected to reach 100 metropolitan areas and 100 million people by the end of 2008. Sprint expects to spend over 3 billion dollars upgrading the existing network to WiMAX technology. Motorola, Nokia and Samsung have expressed interest in developing dual CDMA and WiMAX phones, allowing customers to utilize both networks. More recently, Google and Sprint announced a formal partnership in deploying WiMAX technology, with Google providing search content along with Sprint. Recently Sprint announced that the 4G network will be referred to as Xohm.


SprintLink

SprintLink is a global Tier 1 Internet service provider network, operating an OC-192 Internet backbone. Customers include large multinational corporations, retail and restaurant chains, Tier 2 and Tier 3 ISPs, and medium-to-small businesses. SprintLink has physical presence in the United States, Western Europe, East Asia, Australia, and India. The network wraps all the way around the world with buried fiber optics in the United States and Europe, and undersea fiber in the Pacific, Atlantic, and Indian Oceans. SprintLink is the party responsible for cable maintenance and administration in the TAT-14 Consortium.


Sprint Music Store

On October 31, 2005 the Sprint Music Store officially launched for PCS customers. Initial record-label participation included: EMI Music, Sony BMG Music Entertainment, Warner Music Group and Universal Music Group. On November 1, 2006 , after one year of service, the Sprint music store has sold more than. On April 1, 2007 the Sprint Music Store started offering over the air music downloads at the price of 99 cents per track if a customer agrees to subscribe to a Vision pack of $15 or higher.


Sprint's data roaming agreements

On May 9, 2006 Sprint Nextel and Alltel agreed on a new Nationwide Roaming partnership. The new roaming agreement is for both voice and (1x & EV-DO) data roaming coverage. This new partnership is different from Alltel's voice-only roaming agreement with Verizon Wireless in that it is reciprocal, meaning customers from both companies get to roam on to each other's networks, giving Alltel customers access to Sprint's 1x & EV-DO network, and Sprint customers access to Alltel's denser rural 1x & EV-DO voice and data coverage. This agreement represents the first of its kind between US wireless carriers.

Sprint and Verizon Wireless agreed on a data roaming agreement. This agreement is reciprocal, just like the Sprint-Alltel data roaming agreement that has already been effect. This data roaming even allows for the use of Sprint Power Vision's content like TV, movie downloads, and stream radio in Verizon's CDMA 1x parts of the nation.

Additionally, Sprint and US Cellular have a data (1xRTT) and voice roaming agreement.

Sprint, more than any of the top 3 US wireless carriers, relies heavily upon domestic roaming to allow its customers to make and receive calls in and outside its coverage area. It is widely agreed that this roaming necessity will lessen as the carrier expands its native footprint.


Sprint's Partnership with Sun Microsystems

While many CDMA carriers like Verizon Wireless and Alltel (i.e., "Get It Now" and "Axcess," respectively) have chosen to use the BREW interface on their phones, Sprint has opted to use the more widespread Java interface for their phone's application support. This allows for the use of Third-Party software applications like the wireless phone web browser Opera Mini, services like Google maps, or free e-mail client Flurry Mail, and other free software applications.


Broadband for the home via Sprint Mobile

In a play to offer Broadband directly to the home, Sprint launched a co-branded Broadband along with Linksys, a unit of Cisco Systems. This unit allows Sprint customers to set up a special in home or office computer network connecting multiple computers or laptops wirelessly to Sprint's PowerVision network. This Broadband service to the Internet will allow some customers to have Broadband without having to pay for telephone service (other than a cell phone), as some US-based telephone companies like Verizon Communications make it difficult for customers to purchase only ADSL (Broadband) services without also purchasing the separate telephone service. The PowerVision router may be one avenue to bypass the local telephone and cable broadband service providers in being provided with raw Broadband to the home. Such Broadband offerings to the home or office without Cable/DSL means the router could be used to provision cheaper VoIP services through Sprint's High Speed network.


Sprint Terminates Service on High-Maintenance Customers

In letters dated June 29, 2007, Sprint stated to at least 1,000 of its customers that it was terminating service with them. Subscribers were told that Sprint's records indicated they had called customer service "frequently" regarding "billing or general account information". It goes on to say that Sprint will work to help port subscribers' telephone numbers to other carriers before the scheduled July 30, 2007 termination date. These customers were ones who had called customer service at least 28 times per calendar month. Customer Service continues to be a very sore spot for the carrier as it has struggled with multiple complaints in this area. Complaints ranging from consumers spending extensive time on hold to false advertising for products and services continue to plague the company.


Nextel International

Nextel International was founded in 1996 as a subsidiary of Nextel to operate as a holding company for both mobile service and network infrastructure in foreign countries. It initially operated in Latin America and the Philippines. In 2001, Nextel International declared bankruptcy and re-emerged as NII Holdings, Inc. Following Sprint's purchase of Nextel, Nextel sold off most of its investment in NII; however, NII still markets under the Nextel brand name. NII currently operates in Argentina, Brazil, Mexico, Peru and Chile.


Forced acquisitions and settlements

Prior to the merger, the Sprint Corporation and Nextel Communications were dependent on a network of affiliated companies. Following the announcement of the merger agreement, some of these affiliates came forward with a strong opposition to the Sprint Nextel merger on the grounds that the merged company may violate existing agreements or significantly undercut earnings to these affiliates. In order for Sprint Nextel to allay some of this opposition by affiliates, they were forced to initiate discussions of either acquiring some of these affiliates or renegotiate existing agreements. In several cases the newly formed company was forced to acquire affiliated companies in exchange for them dropping their opposition of the merger. Foresee has said that the company would likely have to acquire all of its remaining affiliates.

Below are some of those companies which Sprint Nextel has agreed to acquire:

August 12, 2005: Sprint acquires the Sprint PCS affiliate US Unwired for $1.3B. Thus adding some 500,000 additional direct customers to the Sprint Nextel company.

August 30, 2005: Sprint Nextel announces the intention to acquire IWO Holdings, Inc. a mainly New England-based network affiliate for the Sprint PCS business. (This acquisition closed on October 20, 2005.)

Another acquisition forced by Gulf Coast Wireless, added an additional 95,000 customers mainly in Louisiana and Mississippi to Sprint Nextel's CDMA network. (With that closing on October 3, 2005).

November 21, 2005: Sprint Nextel announces a $4.3B. acquisition agreement for Texas-based Sprint PCS affiliate Alamosa Holdings. Potentially adding an additional 1.48 million customers to Sprint Nextel.

December 16, 2005: Sprint Nextel announces a $98 million agreement to acquire Enterprise Communications of Columbus, Georgia, thus adding over 52,000 customers to the company's PCS Wireless division.

December 16, 2005: Sprint Nextel announces acquisition of non-affiliate Velocita Wireless. The transaction will enhance the iDEN network's 900 MHz spectrum position. [23] On July 2, 2007 Velocita Wireless, which became an indirect subsidiary of Sprint Nextel was acquired by United Wireless Holdings, Inc.

December 21, 2005: Sprint Nextel Corporation and Nextel Partners, Inc finally reach an agreement for a $6.5B deal where the Sprint Nextel Corporation will acquire the largest of Nextel's affiliates to end Nextel Partners' opposition to any changes by Sprint in relation to the NEXTEL merger. Once completed the Nextel Partners deal will add more than 2 million customers directly to the Sprint Nextel company.

April 20, 2006: Sprint Nextel Corporation and Ubiquitel PCS Corporation have reached an agreement where the Sprint Nextel Corporation will acquire Ubiquitelpcs, an exclusive Sprint PCS provider.

March 17, 2007: Sprint Nextel Corporation completes integration of Nextel Partners customers into the Sprint Nextel system. Nextel Partners Las Vegas headquarters shuts down service and all Nextel Partners customers are now handled through the new "Ensemble" billing system. All Nextel Partners customers are now officially Sprint Nextel customers and are entitled to the same promotions as all other Sprint Nextel iDen customers.

August 2, 2007: Sprint Nextel Corporation completed the acquisition of Northern PCS for $312.5 million including debt.


Airave

On September 17, 2007, Sprint Nextel Corp. launched the Airave (sold in its stores in Denver and Indianapolis). It increases cell reception over an area of 5,000 square feet and can handle up to 3 calls at once. It hooks into the customer's existing broadband connection, sending unlimited calls through the Internet. The Airave retails for $49.99 and users pay monthly charge of $15 for individuals and $30 for families. Airave eliminated the obstacles of poor signal quality inside buildings, especially homes.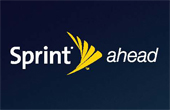 Sprint Logo, with Sprint ahead slogan

Sprint Ahead

On July 1, 2007 Sprint released a new ad campaign that focuses mainly on the network's growing speed. The ads feature neon lights to represent the speed of the Sprint data network.This move in marketing also eliminates Nextel from its advertising and corporate logo. The iDEN network will still be supported for legacy Nextel and Boost Mobile customers, but the carrier will eventually phase its iDEN network out. Commercials also promote PowerSource phones as a great business solution since the iDEN walkie-talkie service is still referred to as the best quality available along with the Sprint PCS voice and data network.


Major sponsorships

Sprint Nextel is the major title sponsor of NASCAR's top racing series, called the NEXTEL Cup, which will be known as the NASCAR Sprint Cup Series starting January 1, 2008.

Sprint Nextel is the official wireless sponsor of the United States' National Football League.

Sprint Nextel holds naming rights to the Sprint Center in Kansas City, Missouri.
Sprint Nextel is one of the corporate sponsors of the Las Vegas Monorail. Wireless customers are able to purchase tickets for the Las Vegas Monorail from their wireless phones under a system known as Mobile Ticketing.

Sprint Nextel is the official wireless sponsor of the 2007 MTV Video Music Awards. Sprint Power Vision customers will be able to watch the VMAs on a live simulcast on their Sprint Power Vision handset for free.

Nextel's NASCAR FanView named to Time Magazine's Best Inventions of 2006

In TIME Magazine's November 13 issue Sprint Nextel's NASCAR FanView was added to the list of Best Inventions of 2006. The NASCAR FanView is a portable PDA device that runs on Sprint's data network. The device offers fans access to "Race telecast and up to seven in-car camera channels, direct audio feeds allowing the user to listen to live driver and team conversations, as well as the radio broadcast and an exclusive audio-replay feature."


Celebrity Spokespersons

Actress Candice Bergen (Murphy Brown) served as spokesperson for Sprint's long distance service from October 1990 through September 1998, most notably during their "10-cents-a-minute" promotion. She was succeeded by fellow Emmy-winner Sela Ward (Sisters) from 1999 until 2002, when emphasis on long-distance service was discontinued.

Dan Aykroyd was another spokesperson. Spokesperson Brian Baker, an actor, appeared as trenchcoated character "The Sprint Guy" in 155 spots over a six year period, up until the Sprint-Nextel merger in 2005.

On October 21, 2006 Sprint Nextel announced as part of their new "Power Up" campaign, that they would use actor Ron Livingston as a "Straightforward, relatable guy who finds unconventional ways to talk about Sprint's wireless services." Livingston is best known for his work in the film Office Space and the television series Standoff and Band of Brothers.


Sprint Nextel Competitors

Wireless (in order of customer totals)

AT&T
Verizon Wireless
T-Mobile
Alltel
U.S. Cellular
SunCom
Long-Haul Network (Global IP)
AT&T
Verizon
Qwest



Customer Service

For years, Sprint has had a reputation for poor customer service, with frequent billing mistakes and customers routinely waiting over 30 minutes on hold before speaking to a live person to resolve the issue. As a result, the company is suffering. Also, when there are problems with a Sprint phone, you are referred to a local non-Sprint store for service. For the first quarter of 2007, it reported a loss of 220,000 post-paid monthly subscribers—customers who pay monthly. This was the third quarter in a row the company had a substantial loss of these types of customers. The company has consistently had one of the worst churn rates in the wireless industry. At the end of the first quarter of 2007, Sprint reported a churn rate of 2.7 percent.

In April 2007, Sprint atop MSN Money's Customer Service Hall of Shame. Sprint was given a "poor" rating by 40% of those poll respondents who had an opinion about the company. No other company had more than 30% by that measure.

Rendition of former Sprint logo
LINKS and REFERENCE
Why not have a look at some of the mobiles that can deliver it all. You can get market-leading Nokias and Sony Ericssons, powerful Motorolas, sexy LGs and more. If you don't find what you're looking for - shop around on our free A to Z.
Finding the right mobile phone and airtime package from numerous high street and online dealers can prove to be an overwhelming challenge. However, there's more to a search than just finding a good looking phone. You need to ensure you get a reliable service and sensibly priced airtime. We therefore recommend you see our extensive Phone Guide as a quick mission briefing before buying.
Solar Cola drinkers communicate ......

(330ml Earth can)