Kyocera Corporation (京セラ株式会社, Kyōsera Kabushiki-gaisha) (TYO: 6971 , NYSE: KYO) is a Japanese company based in Kyoto, Japan. The company was founded as Kyoto Ceramic Co., Ltd. (京都セラミツク株式会社, Kyōto Seramikku Kabushiki-gaisha) in 1959 by Kazuo Inamori. It manufactures ceramics and printing-related devices, as well as a comprehensive line of imaging products. Kyocera acquired the famous Yashica Camera Company Ltd. in 1983, along with Yashica's prior licensing agreement with Carl Zeiss, and manufactured a line of high-quality film and digital cameras under the Yashica and Contax trade names, until Kyocera abandoned all film and digital camera production in 2005. In January 2000 Kyocera acquired photocopier manufacturer Mita Industrial, and a month later they bought the mobile phone manufacturing operations of San Diego, California-based QUALCOMM.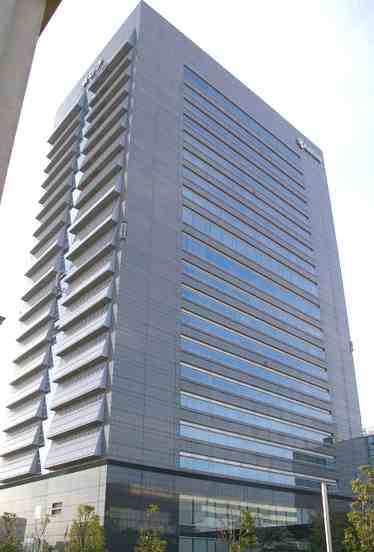 Kyocera HQ in Fushimi-ku, Kyoto, Japan
In the 1980s, Kyocera marketed high-end audio components, such as CD players, receivers, turntables, and cassette decks. These featured unique technology, including Kyocera ceramic-based platforms, and are sought by collectors to the present day.
The uniqueness of this company lies in its organizational structure, which was devised by its founder Kazuo Inamori and later became known all over the world. This company features so-called Amoeba style management. Company consists of number of profit centres, which are self managed and have their own planning and decision making responsibilities. They participate in generating their own profit. Thus each division is interested on constant improvement (cost reduction) and development. These units are allowed to compete among themselves. Similar approach to the organizational structure can be found in Czech legendary enterpreneur Bata's company in the early 20th century.
Kyocera are currently the shirt sponsor of Reading F.C., of the English Premiership, Kyoto Purple Sanga in the J-League, Borussia Moenchengladbach in the Bundesliga, and Atlético Paranaense in Brazil. Kyocera also sponsor Atlético's stadium, the Kyocera Arena, and have their insignia on the back of Athletico Madrid's shirts.
Kyocera products
Mobile Phones: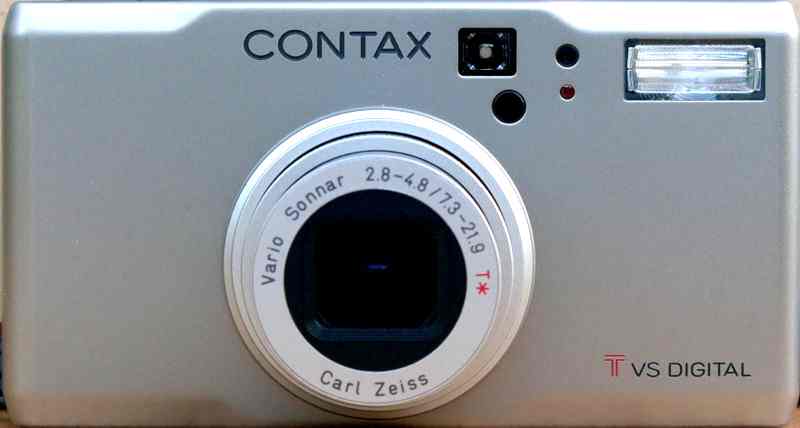 CONTAX TVS Digital with Carl Zeiss Vario Sonnar 2.8-4.8
Digital imaging products:
Kyocera SL400R

Contax i4R

Contax TVS Digital

Contax SL300R T*

Contax U4R
35mm (under Yashica name) Yashica 35mm SLR cameras (1976-2000):
FX-1
FX-2   
FX-3
FX-3 Super
FX-3 Super 2000
FX-D  
FX-103
FR
FR-I
FR-II
107MP
108MP
109MP
200AF
210AF
230AF
270AF/230 Super
300AF  

Yashica T4 Super 35mm "point and shoot" camera (now replaced with the newer "Kyocera T4 zoom"), featuring a Zeiss T* lens.
35mm (under Contax name) Contax G2 autofocus 35mm SLR camera, with a maximum shutter speed of 1/6000 second, also featuring Zeiss lenses.
Medium format Contax 645
In 2003, Kyocera Wireless California started the India subsidiary at Bangalore. It was named Kyocera Wireless India. KWI has tied up with several leading players for providing CDMA services in India. For 2005 Kyocera copiers and printers have received JD Powers and Associates' highest ranking in their latest customer satisfaction survey.
LINKS
Why not have a look at some of the mobiles that can deliver it all. You can get market-leading Nokias and Sony Ericssons, powerful Motorolas, sexy LGs and more. If you don't find what you're looking for - shop around on our free A to Z.
Finding the right mobile phone and airtime package from numerous high street and online dealers can prove to be an overwhelming challenge. However, there's more to a search than just finding a good looking phone. You need to ensure you get a reliable service and sensibly priced airtime. We therefore recommend you see our extensive Phone Guide as a quick mission briefing before buying.
---
---
A taste for adventure capitalists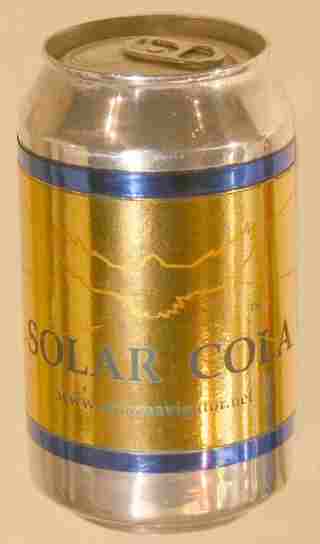 Solar Cola - a healthier alternative