AT&T Mobility LLC (usually branded "AT&T," and formerly named Cingular Wireless LLC) is the wholly owned wireless subsidiary of AT&T Inc. AT&T Mobility is the largest mobile phone company in the United States and it also operates in Puerto Rico and the United States Virgin Islands. AT&T Mobility has 63.7 million subscribers as of the end of the second quarter for 2007, and claims to operate the largest digital voice and data network in the United States.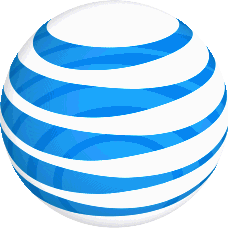 Formerly a joint venture between SBC Communications and BellSouth, Cingular Wireless soon acquired the old AT&T Wireless; SBC later acquired the original AT&T and rebranded as "the new AT&T". Cingular became wholly-owned by the new AT&T in December 2006 as a result of AT&T's acquisition of BellSouth.

The service is now branded as Wireless from AT&T or sometimes simply AT&T. Renaming on a corporate level occurred immediately, and consumer branding changed to "AT&T," or a variant thereof. Until all regulatory filings are approved, however, and public awareness is fostered, the "Cingular" brand will continue to be used in store signage and media advertisements during a dual-branded transition, expected to last several months. This process began January 15, 2007. It completed in late June, just prior to the rollout of the Apple iPhone.

Among the services that AT&T aggressively promotes is its "Rollover" service, allowing customers to keep unused minutes from month to month on a twelve-month rolling cycle on its popular "Nation" nationwide plans. Beginning in July 2007, AT&T Mobility now allows its AT&T Unity plan users to have "Rollover", a service which was exclusive to the "Nation" plans.


History

Cingular Wireless logo, 2001-2004

Cingular Wireless LLC was founded in 2001 as a joint venture of SBC Communications (now AT&T, Inc.), and BellSouth (which AT&T Inc. acquired in 2006). The joint venture created the nation's second largest carrier. Cingular grew out of a conglomeration of 12 regional companies with Bell roots. The 12 companies included:

Ameritech Mobile Communications, LLC*
BellSouth Mobility, LLC*
BellSouth Mobility DCS, Inc.
BellSouth Wireless Data, LLC
Pacific Bell Wireless, LLC
Pacific Bell Wireless Northwest, LLC
SBC Wireless, LLC
SNET Mobility, LLC
Southwestern Bell Mobile Systems, Inc.*
Southwestern Bell Wireless, Inc.

Also included were some Cellular One markets, and Houston Cellular. Cingular's lineage can be traced back to Advanced Mobile Phone Service, Inc. (companies spun off from this denoted with a *), which was a subsidiary of AT&T created in 1978 to provide cellular service nationwide. AMPS, Inc. was divided among the RBOCs as part of the Bell System Divestiture.

With the exception of Pacific Bell and BellSouth Mobility DCS, the digital network consisted of D-AMPS technology. The Pacific Bell and BellSouth Mobility DCS networks used GSM technology on the PCS frequency band (1900 MHz).


AT&T Wireless merger

After a bidding war with Britain's Vodafone Plc, 45% owners of Verizon Wireless, Cingular announced in February 2004 that it would purchase AT&T Wireless Services, Inc., for $41 billion. This was more than twice the company's recent trading value. Some analysts have said that although Vodafone was unsuccessful in acquiring AT&T Wireless, it was nonetheless successful in forcing Cingular to overpay for the acquisition.


AT&T Wireless logo

Cingular Wireless logo, 2004-2007

The merger was completed on October 26, 2004. The combined company had a customer base of 46 million people at the time, making Cingular the largest wireless provider in the United States. AT&T Wireless was then legally renamed New Cingular Wireless Services, Inc. Shortly after new commercials were shown a with the "AT&T" transforming into the Cingular logo, and with the Cingular logo's text turned blue to acknowledge the change.

First announced on June 22, 2005 Cingular Wireless announced the intention to divest its Caribbean and Bermuda operations and licenses which it acquired from the acquisition of AT&T Wireless, to Irish-owned and Jamaica-based Digicel Group under undisclosed financial terms.

In 2006, one year following the deal, a high ranking source allegedly close to the sale pointed the Barbados Daily Nation Newspaper towards some SEC filings made by Cingular which were said to establish an idea of the approximate sale price of the deal. According to the SEC filings Cingular was paid around US$122 million, with much of that $122m cost to Digicel going towards the purchasing of the former AT&T Wireless assets in Barbados.


GSM Facilities

In California, Nevada, Northern New Jersey and New York City, Cingular and T-Mobile USA maintained and shared a GSM-1900 network prior to the acquisition of AT&T Wireless, through a joint venture known as GSM Facilities. The network sharing agreement allowed Cingular to offer local service in northern New Jersey and New York City and T-Mobile to offer service in California and Nevada. On May 25, 2004, Cingular and T-Mobile USA announced their intention to dissolve the agreement contingent on Cingular's successful acquisition of AT&T Wireless, the Cingular network was transferred to T-Mobile, with Cingular continuing work on the GSM facilities at AT&T Wireless sites.


Network Coverage

Cingular was formed through mergers and acquisitions, and as a result of these — as well as the rapid technological change in the wireless industry — Cingular operates wireless networks using many different wireless communication standards. The most widely used of these technologies is called Global System for Mobile Communications, or GSM. On top of its GSM network, Cingular operates a data network called GPRS (General Packet Radio Service) and an upgrade for faster speeds called EDGE (Enhanced Data rates for GSM Evolution). AT&T offers Push to talk (PTT) service using network technology from Kodiak Networks.

Cingular supports legacy D-AMPS/TDMA, and analog networks; however, in March 2006 they announced that these networks would be shut down by February 2008. As part of this effort, Cingular will charge a $4.99 monthly fee to those customers who still use D-AMPS-based phones. As of March 31, 2007 Cingular no longer supported the TDMA technology for its GoPhone (pre-paid) customers. All GoPhone customers had to migrate to the newer GSM technology.

Former networks also include various paging services and the Cingular Interactive division, which became Velocita Wireless which was purchased by Sprint Nextel.

In 2002, Cingular began an initiative called "Project Genesis" that involved a GSM/GPRS overlay of the entire wireless network. Project Genesis was completed by the end of 2004.

Cingular has launched a high-speed network known as "BroadbandConnect," based on UMTS and High-Speed Downlink Packet Access (HSDPA), to counter Verizon Wireless and Sprint's EV-DO networks. UMTS service was launched on December 6, 2005 in Seattle, Portland, San Francisco, Salt Lake City, San Jose, San Diego, Las Vegas, Phoenix, Puerto Rico, Austin, Houston, Dallas, Detroit, Chicago, Boston, Baltimore and Washington D.C. Cingular expected to launch UMTS in all major metropolitan markets by the end of 2006. As of June 15th 2007, the service is available across much of the United States and AT&T claims to have the largest digital voice and data coverage in America.




"Cingular is now The new AT&T"

On November 20, 2005, Ed Whitacre, then CEO of the newly merged SBC/AT&T, announced plans to market Cingular's service under the AT&T brand. BellSouth spokesman Jeff Battcher countered that the terms of the joint venture allow either party to sell the service under another name, and that he believes they will be using the brand to market to business customers. Cingular president Stan Sigman concurred with BellSouth's position, indicating that the Cingular brand would continue but be sold under the AT&T brand where offered in packages with other AT&T services, such as data and wireline telephony.

However, AT&T, Inc. announced on March 5, 2006 that it would acquire BellSouth. The acquisition was finalized on December 29, 2006 when the FCC gave its final approval. According to AT&T, the company will begin the rebranding of Cingular Wireless to "AT&T".


Cingular Wireless/AT&T transition logo,
Jan 2007 - May 2007

On January 12, 2007 AT&T announced a major rebranding transition campaign to transition Cingular to the new AT&T. The current Cingular stores, once rebranded to AT&T, will sell all AT&T products and services: wireless, landline, Internet, U-Verse, and more. AT&T will have all services under one brand. There will be no "AT&T Mobile" nor a rebirth of AT&T Wireless as many have speculated. This might lead to confusion by customers because of the fact that there would be no name difference between AT&T's landline and wireless services. The transition is reflected in this timeline:

On January 14, 2007 AT&T launched the transition of the Cingular brand to AT&T in television advertising and customer communications, by creating the "Cingular is now The New AT&T" logo.

On April 15, 2007, AT&T Mobility began to introduce new AT&T branded mobile phones and devices. The alpha tag (portion of phone's screen which displays the name of the network on which the phone is connected) on new phone activations will also start being "AT&T". Phones which currently display Cingular as the alpha tag will also begin to transition to "AT&T", a process expected to be completed over the next six months.

Around May 11, 2007, Cingular's name was replaced with "AT&T" in most advertisements. Some newspaper ads however still show "formerly Cingular Wireless".

On May 19, 2007, the AT&T logo replaced the Cingular logo on the NASCAR NEXTEL Cup Series car it sponsors, owned by Richard Childress Racing and driven by Jeff Burton. (But it was soon removed; see below for details.)

On May 24, 2007, Palm, Inc. issued an update for Cingular-branded Treo 680 smartphones that, among other things, updates the phone's branding (startup and shutdown screens, wallpaper backgrounds) from Cingular to AT&T.

As of May 31, 2007, the former cingular.com website redirects to wireless.att.com and no longer features any Cingular logos whatsoever.

As of June 1, 2007, customer service phone lines are now answered "Thank you for calling the new AT&T about your wireless service." Additionally, all new SIM cards are branded with the AT&T logo.

As of June 16, 2007, most of the phones on the company's network now display AT&T as the carrier instead of Cingular.


Acquisition of Dobson Communications
On June 29, 2007 AT&T announced that it would acquire Dobson Communications. Dobson currently markets the Cellular One brand in rural and suburban locations in various areas of the United States, including Alaska. AT&T will buy Dobson for $13 per share, as well as assuming the regional carrier's debt, which will cost the nation's largest carrier about $5.1 billion total. Dobson has been an AT&T roaming partner since 1990, and the acquisition is expected to bring growth to Dobson's current markets. The purchase will allow AT&T to operate in the more rural areas of the United States including Alaska & West Virginia. The acquisition is under regulatory approval and is expected to complete by the end of year 2007.
Business services

AT&T Mobility is known for its enterprise services, offered through its Business Markets Group, a subsidiary company of the joint venture. It acquired a considerable stable of business clients through the acquisition of AT&T Wireless in 2004, and boasts that it currently serves over 90 percent of the Fortune 100 and over 80 percent of the Fortune 500. AT&T Mobility is also the largest provider of BlackBerry service in North America.


Marketing

Fewest dropped calls

During the first quarter of 2006, Telephia reported that during an extensive nationwide test of major wireless carriers in 350 metropolitan markets around the country, Cingular dropped the fewest number of calls across the country. Cingular in turn began aggressively advertising the "Allover Network," citing Telephia as "the leading independent research company." Telephia's report was in stark contrast to the Consumers Union publication, Consumer Reports, based on a survey of 50,000 of its members in 18 cities, which criticized Cingular for static and dropped calls. Furthermore, J.D. Power and Associates consistently ranked Cingular at or near the bottom of every geographical region in its 2006 Wireless Call Quality Study, which is based on a smaller survey of 23,000 wireless users.

Telephia, which tests wireless networks by making over 6 million calls per year in what it claims is the world's largest wireless network test program, initially refused to provide details on its study, and a spokesman for the company has said, according to the Boston Globe, that "Cingular shouldn't have even mentioned the company's name to a reporter." The research company later stated that Cingular did indeed have a "statistically-significant lower dropped-call rate than the competition across some market/time period groupings," but that Telephia had "no knowledge of the specific methodology (markets, time periods or statistical thresholds) that Cingular used for its 'lowest dropped call' claim." AT&T Wireless does not advertise this 'advantage' any more, as of August 2007. The company has pulled all related material.


iPhone

On June 29, 2007 the Apple iPhone was introduced to the U.S. market. The iPhone launch on June 29, 2007 in the United States was widely publicized, and a month later, as early adopters started receiving their first monthly billing, stories of unexpected billing issues began to circulate in blogs and the technical press, with one of the most notable being the 300-page iPhone bill that was featured in an online video by iPhone user and blogger Justine Ezarik.

Apple has commented the iPhone will be exclusive to AT&T until at least 2009 and possibly until 2012. AT&T and Apple have announced that the iPhone will not be available in Puerto Rico, and that they don't have a planned launch date for that primary American market.[citation needed] However, many methods can already unlocked the iPhone sim card to work on the other GSM carrier in the United States; T-mobile. However, if the phone has been "hacked" to be unlocked, and then is upgraded to the latest Apple firmware, it will render the phone nonfunctional.


Controversies

On June 20, 2006 the California Court of Appeals voted 3-0 to uphold a decision by the California Public Utilities Commission (CPUC) to fine Cingular $12 million. The CPUC found the Cingular Wireless policy of charging customers an early termination fee to cancel their wireless service without a grace period to be an unjust and unreasonable business practice. The CPUC also found that Cingular had failed to tell new customers about known network problems and misled customers about the network's service and coverage. The case originated in San Diego when the non-profit Utility Consumers' Action Network (UCAN) brought customer complaints against Cingular to the attention of the CPUC.


Cingular/AT&T sponsorship controversy

Cingular Wireless began its sponsorship of the #31 Chevrolet, owned by Richard Childress Racing, in the NASCAR NEXTEL Cup Series in 2002. Two years later, when Nextel Communications (now Sprint Nextel) purchased the naming rights to NASCAR's top division, Cingular and Alltel, sponsor of the #12 Dodge (owned by Penske Racing and driven by Ryan Newman), were allowed to stay as sponsors under a grandfather clause. In early 2007, following its purchase by AT&T, Cingular began a rebranding effort to the AT&T Mobility brand. NASCAR quickly claimed that a clause in their contract with Sprint Nextel would not allow Cingular to change either the name or brand advertised on the #31 car.

After trying and failing to persuade NASCAR to approve the addition of the AT&T globe logo to the rear of the car, AT&T filed a lawsuit against NASCAR on March 16, 2007. On May 18, AT&T won a preliminary injunction in United States District Court in Atlanta, Georgia and, following a failed emergency motion for a stay by NASCAR on May 19, rebranded the #31 car, now driven by Jeff Burton, in time for the Nextel All-Star Challenge that evening. NASCAR was later granted an appeal to be heard on August 2.

On June 17, NASCAR announced it had filed a $100 million dollar lawsuit against AT&T and would like AT&T and all other telecommunications companies out of the sport in 2008.

On August 13, a ruling by the 11th Circuit Court of Appeals cleared the way for NASCAR to prevent AT&T Inc. from featuring its logo on the car. The court, therefore, threw out a lower court's ruling that prevented NASCAR from stopping AT&T's plans. The appeals court remanded the case to the district court.

At first practice for the Sharpie 500 at Bristol Motor Speedway on August 24, the #31 car was colored orange and black, but was bare; that is, no primary sponsor (but associate sponsors appeared) were on the car, similar to Formula One cars run in races where tobacco advertising was prohibited. The pit crew wore grey Richard Childress Racing shirts and Burton had a plain orange fire suit with associate sponsors. The car which carried a "subliminal advertising" scheme arrived in a black hauler with only the number 31 on the side. NASCAR officials said the car would not have made it through inspection with the AT&T logos. During that weekend, AT&T claimed that two alternate paint schemes proposed by AT&T - one advertising its "go phone" and another with the old Cingular slogan "more bars in more places" that AT&T recently brought back - were rejected by NASCAR. The Go Phone scheme was formerly used in the past. NASCAR later denied these claims.

In any event, the car remained bare on race night on August 25, although ESPN aired the AT&T logo during shots from its in-car camera. Fox Sports had done so earlier in the dispute, with the words "Cingular is the new AT&T" on-screen during these shots.

On September 7, 2007, a settlement was reached where AT&T Mobility could remain on the #31 until the end of 2008, but the associate sponsorship of the #29 Busch Series Holiday Inn Chevrolet, and the sponsorship of the Busch Series AT&T 250 at The Milwaukee Mile are not affected because they are in lower series.

AT&T's president and chief executive officer Stan Sigman to Retire. Ralph de la Vega, group president-Regional Telecom & Entertainment, was named as president and CEO, AT&T Mobility.


Competitors

AT&T is the top carrier based on United States customer totals. Its competitors are (in order of United States customer totals):

Verizon Wireless
Sprint Nextel
T-Mobile
Alltel
U.S. Cellular
SunCom
LINKS and REFERENCE
http://www.att.com/Investor/Financial/Earning_Info/Cingular_Earnings.xls AT&T Mobility LLC (formerly Cingular Wireless LLC) Income Statement

Some ads use the phrase "wireless from AT&T" to eliminate ambiguity with other AT&T divisions.

"Cingular is now the new AT&T." AT&T

Caribbean Net News "Cingular denies leaving Caribbean because of losses or poor performance", June 23, 2005

http://www.nytimes.com/2006/12/30/business/30tele.html New York Times Article on Approved BellSouth merger

"Best cell service", Consumer Reports, Consumers Union of U.S., Jan 2007.

Mohl, Bruce. "The fewest dropped calls", Boston Globe, The New York Times Company, 23 April 2006.

Belson, Ken. "Best Cellphone Company? All of Them, to Hear Them Say It", New York Times, The New York Times Company, May.

Ho, David (2007-08-25). A 300-page iPhone bill? Too much information, users say. Atlanta Journal-Constitution. Cox Newspapers. "Internet message boards and blogs are buzzing with talk of paper iPhone bills dozens and even hundreds of pages long."

Keizer, Gregg (2007-08-16). A 300-page iPhone Bill? : iPhone owners rail at AT&T for paper waste with overly detailed bills.. Computerworld. PC World Communications. "One blogger, in fact, is in the middle of her 15 minutes of fame after posting a video that shows her unwrapping a 300-page AT&T bill."

Graham, Jefferson (2007-08-25). How many trees did your iPhone bill kill?. USA Today. Gannett. "Justine Ezarik, a Pittsburgh graphic designer and active Internet blogger, got her first bill on Saturday. She says it was so huge — 300 pages — it was delivered in a box."

California Court of Appeals, Pacific Bell Wireless, LLC v. Public Utilities Commission of California June,Retrieved March 14, 2007

Public Utilities Commission of California, Opinion Ordering Penalties and Reparations-Investigation September 23, 2004Retrieved March 14, 2007

Public Utilities Commission of California, Opening Brief of Utility Consumers Action Network-Investigation May 23, 2003Retrieved March 14, 2007
Why not have a look at some of the mobiles that can deliver it all. You can get market-leading Nokias and Sony Ericssons, powerful Motorolas, sexy LGs and more. If you don't find what you're looking for - shop around on our free A to Z.
Finding the right mobile phone and airtime package from numerous high street and online dealers can prove to be an overwhelming challenge. However, there's more to a search than just finding a good looking phone. You need to ensure you get a reliable service and sensibly priced airtime. We therefore recommend you see our extensive Phone Guide as a quick mission briefing before buying.
Mobile refreshment for better communicators ......

(330ml Earth Can)