Kambalda Western Australia 29th April to 6th May 2006
Pacific Rim Land Sailing Championships Lake Lefroy
Land sailing has been synonymous with the vast expanse of salt on Lake Lefroy for over 100 years. The men and the women behind the stories and legends were real people whose stories are yet untold. Lake Lefroy is thought to be one of the worlds most accessible and finest land sailing venues.
Lake Lefroy, Kambalda, Western Australia
Racing will be fast and furious on what can be described as the best venue in the world providing, as quoted by the only "Pom" to compete in the Intra Pacific Regatta of 1993." But what about Lake Lefroy itself? Well if you have never seen a salt lake it is quite spectacular. Imagine an ice rink that stretches to the horizon."
This incredible lake may offer a venue for the planned attempt on the land speed record in Bluebird Electric 3. Unfortunately, at this time very little information is available as to potential course length and surface qualities. This information has been requested and we look forward to learning of this attractive location. Nelson Kruschandl designer of the latest electric racer says: "It looks like my kind of place, but it all depends on conditions and availability".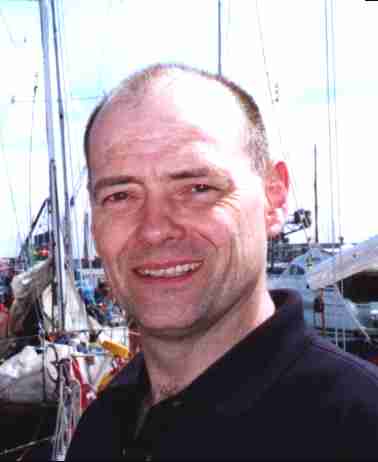 Electric racer Nelson Kruschandl
Whilst this is a remote part of Australia you will be well catered for with a good choice of accommodation, a variety of eating venues to choose from and local entertainment. There are many places of interest in the area you will want to see. Whether your are competing or wanting to view the racing you are guaranteed a week of excitement, fun and first class hospitality.
The Pacific Rim Land Sailing Championships 2006 has a committee of local people committed to making this the most memorable Pacrim challenge ever. Organisers are expecting a big fleet so register now to sail in this championship. The last get together at Lake Lefroy attracted over fifty land yachts from New Zealand and all over Australia
The official web page for the Pacrim 2006 Championships. Racing is at Lake Lefroy a short drive from Kambalda in Western Australia and this is hosted by the Sandgropers Land Sailing Club of Perth.
A very informal get together for the Queen's Birthday long weekend in 2004 attracted over fifty pilots from as far as New Zealand and the eastern states of Australia. Whilst wind conditions suited the lighter BloKarts it was a good weekend of fun for all on the brilliant surface of Lake Lefroy.
Secretary Pacrim 2006 PO Box 138 Kambalda Western Australia 6442
E-mail - mail@pacrim2006.com.au Fax: 061 08 9027 1826
---
The Shire of Coolgardie
Coolgardie is located 558 kilometres east of Perth (the Capital City of Western Australia) and was the first settlement of the Western Australia Eastern Goldfields. The Shire covers an area of 30,400 km˛ and is responsible for the towns of Coolgardie, Kambalda, Kambalda West, Widgiemooltha and Kurrawang. Approximately 6,100 people live in the shire.
The Coolgardie Visitors Centre is located on Bayley Street and has a lot to offer:
a 3D layout of the old Coolgardie town

in the Old Court room you will find Australia's premier bottle collection that began in 1954

a museum upstairs that was opened in Easter 1977 at its current destination

stories of collections/old buildings

images and a photo gallery
The Kambalda Tourist Information Centre is located on the corner of Emu Rocks and Marianthus Roads with things to offer like: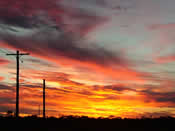 The name Coolgardie is said to be derived from the aboriginal word "Coolcaby," which is in reference to the area's mulga vegetation and gnamma waterholes. Over the years, Coolgardie was known by various names such as Bayley's Find, Fly Flat, The Old Camp and The Old Diggings.
Kambalda is located 75 kilometres south east of Coolgardie and 616 kilometres east of Perth. Prior to European settlement the Kambalda area was known to be within the traditional tribal lands of the Galaagu people.
---
SOLAR PANELS ELECTRIC MOTORS BATTERIES