Owls Head Transportation Museum - 1901 Riker Torpedo Racer
Andrew Riker broke the world land speed record unofficially at Coney Island, NY on Saturday, November 16, 1901 by traveling a mile in 63 seconds (approximately 57 mph or 91 km/h) in this electric vehicle, which is now maintained at the Owls Head Transportation Museum in Owls Head, Maine. According to the Owls Head Museum, "This low-slung 1901 racer did a mile in an unofficial 63 seconds reflecting Riker's motor sporting interests."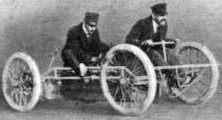 Riker went on to work in the field of gasoline-powered cars, and became the first president of the American Society of Automotive Engineers.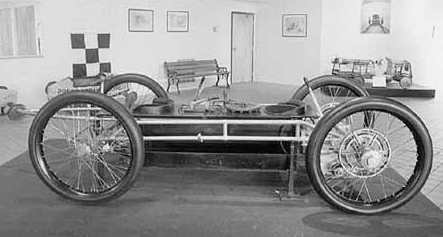 Riker Electric Torpedo 1901 - Owls Head Museum
The official record (and first ever LSR) was set in 1899 at Achères, France by the Comte de Chasseloup-Laubat with a speed of 66.66 km/h (41.42 MPH) over 1 kilometer, then 80.35 km/h (49.93 MPH). This record was again broken by Chasseloup-Laubat, but Jenatzy set his third and final land speed record on April 29, reaching 105.88 km/h (65.79 MPH) in the CITA No 25 La Jamais Contente. This was the first record over 100 km/h.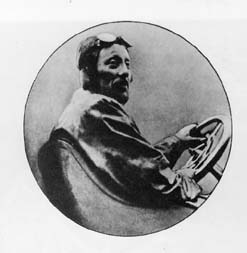 Janetzy, one of the early record holders
---