When you start thinking about it, it's incredibly difficult to rate your all time favorite 100 films. There are some movies we can watch over and over again. These will always remain our core movies, but may not be in our top 100 for various reasons. Hence, we've had to append another 100 or so films to our original top 100 list, which is work in progress.
We're very fond of adventure sea tales, yet it takes a whole raft of settings (no pun intended) to cater for our tastes in a modern world. Some films we like because we first saw them when we were young and they remind us of special times, such as The Wizard of Oz at Christmas when a child. Inevitably, a good new film will beat a good oldie, just because the special effects and shooting techniques are now so clever. However, that is not always the case and sometimes the classic style that made an oldie an oldie, will never be repeated, such as the 39 Steps and Psycho. We would have put King Kong in this category, but having seen the Dec 05 re-make we think this Kong with Jack Black and Naomi Watts is a masterpiece that finally tops the original - the last one didn't come close. Mind you it cost a staggering $207 million to produce - the most expensive movie at that time (Dec 05). Correct us if we're wrong. But today, $200 million dollars is not so staggering when you consider the $billion plus dollar returns of Harry Potter, Finding Nemo, Spiderman and Star Wars (Phantom Menace). It seems that the more you invest in production, the better the returns in the long run - especially if you create a classic.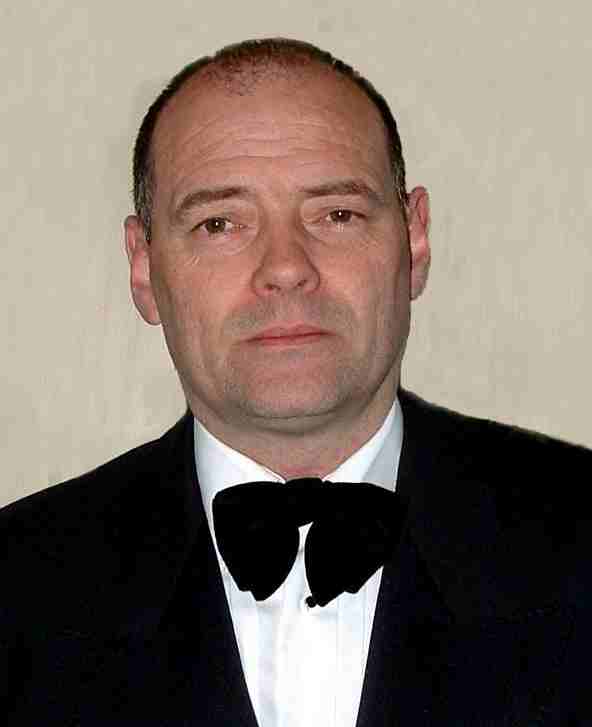 What is your all time favourite film?
We seem to like popular films judging by the box-office earnings. we're not that keen on horror or gangster films, unless they are stunning and superbly made, such as The Road to Perdition. We prefer a bit of science fiction to stretch our imagination and ripping thrillers. But, they have to be done well and be believable. Then there is always a good court room drama, or a western (a dying breed). True stories also work for us - they are sometimes the best of all, such as Seabiscuit and Erin Brockovich. We're also romantics, although you'd never guess it from this list. Lastly, we really enjoy a good comedy, the more ridiculous the better - Naked Gun never fails to make us laugh. Depending on your mood, films like this can have you crying - Austin Powers too and Blades of Glory.
Not that we've anything against a good remake, but we'd rather see more new stories made into films, even if this is more risky for film companies as investments. Fortunately, there are many good new books and film scripts written every year. So keep writing everyone and one day your story may make it onto celluloid. Max.
GLADIATOR - Russell Crowe - (2000, Ridley Scott) Joaquin Phoenix

KING KONG - Naomi Watts, Jack Black (Dir. Peter Jackson)

ALIEN - 1, 2 & Alien Vs Predator - Sigourney Weaver, Ian Holm & John Hurt

JURASSIC PARK 1, 2 & 3 - Sam Neil

THE MUMMY & MUMMY RETURNS - Brendan Fraser, Rachel Weisz, Arnold Vosloo

SPIDERMAN 1 & 2 - Tobey Maguire, Willem Dafoe, Kirsten Dunst

RAMBO - First Blood - Slyvester Stalone

THE DAMBUSTERS - B&W 1954

THE 39 STEPS - B&W - Richard Hannay 1935

BRAVEHEART - 1995, Mel Gibson

THE SILENCE OF THE LAMBS (1991, Jonathan Demme) Anthony Hopkins

BATMAN - Michael Keaton and Christian Bale

BACK TO THE FUTURE 1, 2 & 3 - Michael J Fox

TREASURE ISLAND ( )

THE QUIET MAN - John Wayne

JAMES BOND - Goldfinger - all, latest first - Sean Connery Daniel Craig Judi Dench Mads Mikkelsen Eva Green Roger Moore Pierce Brosnan (Babara Broccoli)

PSYCHO (1960, Alfred Hitchcock) - Anthony Perkins, Janet Leigh

WIMBLEDON - 2004 - Paul Bettany, Kirsten Dunst

SHORT CIRCUIT - 1986 - Steve Guttenberg & Ally Sheedy

THE AMERICAN PRESIDENT - Michael Douglas & Annette Bening

MEET JOE BLACK - Brad Pitt

THE LITTLE MERMAID - Walt Disney

JUST LIKE HEAVEN - Reese Witherspoon and Mark Ruffalo

BEAUTY AND THE BEAST - Walt Disney

FAR AND AWAY - Tom Cruise & Nicole Kidman

PLANET OF THE APES - Charlton Heston

OCEANS 11 - George Clooney

THE GREEN MILE - Tom Hanks

DEATH MACHINE -

SLEEPY HOLLOW - Johnny Depp

THE GOOD THE BAD AND THE UGLY (1966, Sergio Leone) - Clint Eastwood

ROBIN HOOD PRINCE OF THIEVES - Kevin Costner

BEN HUR - Charlton Heston

UNDER SEIGE - Steven Segal

FLY AWAY HOME - Jeff Daniels 1996

SPEED - Keanu Reeves and Sandra Bullock

ROBOCOP - 1987 - Peter Weller, Nancy Allen & Ronny Cox

20,000 LEAGUES BENEATH THE SEA - James Mason & Kirk Douglas

LIGHT AT THE END OF THE WORLD - Kirk Douglas & Yul Bryner

PHENOMENON - John Travolta

SOMETHINGS GOTTA GIVE - Jack Nicholson & Diane Keaton

PEARL HARBOUR - Ben Affleck

APOLLO 13 - Tom Hanks

THE MASK OF ZORRO - Anthony Hopkins & Antonio Banderas

FORREST GUMP (1994, Robert Zemechis) - Tom Hanks

SUPERMAN 1 & 2 - Christopher Reeve

2001:SPACE ODYSSEY (1968, Stanely Kubrick)

THE STAR WARS TRILOGY (1979-1983, Irvin Kershner) - Harrison Ford

RAIDERS OF THE LOST ARK (1981, Steven Spielberg) - Harrison Ford

THE MASK - Jim Carrey, Cameron Diaz

THE MAN WITH TWO BRAINS - Steve Martin

TRADING PLACES (1983, John Landis) - Eddie Murphy

GONE IN 60 SECONDS - Nicholas Cage - Angelina Jolie

FACE OFF - Nicholas Cage and John Travolta

FRENCH KISS - Meg Ryan and Kevin Kline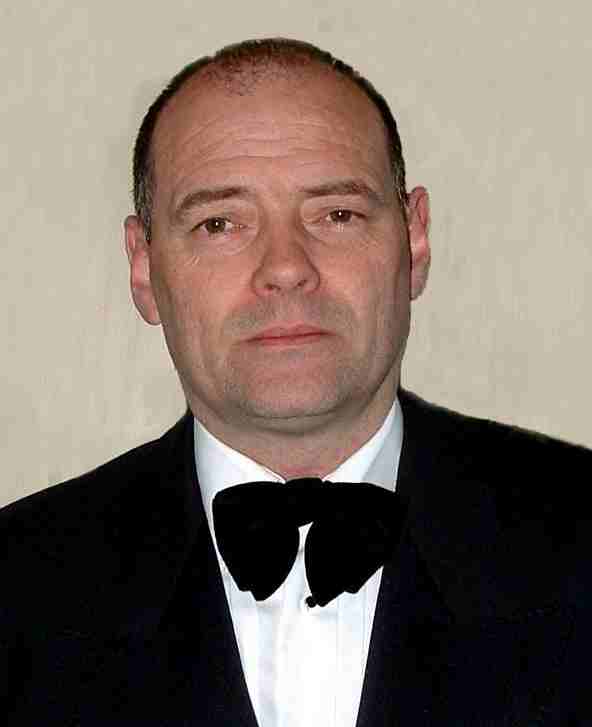 100 is never enough - another 100 films +
OTHER FILMS OF NOTE
PRETTY WOMAN - Richard Gere and Julia Roberts

BREAKFAST AT TIFFANY'S - Audrey Hepburn and George Peppard

TRADING PLACES - Eddie Murphy and Dan Ackroyd

50 FIRST DATES - Adam Sandler and Drew Barrymore

JUST LIKE HEAVEN - Reese Witherspoon & Mark Ruffalo

NAKED GUN and Leslie Neilson

AUSTIN POWERS and Mike Myers (all)

MISERY - Kathy Bates

THELMA and LOUISE - Susan Sarandon and Geena Davis

BILLY ELLIOT - Jamie Bell and Julie Walters

RACE THE SUN - Halle Berry and James Belushi

GHOST - Patrick Swayze, Demi Moore

MINORITY REPORT (2002, Steven Spielberg) - Tom Cruise

THE FUGITIVE - Harrison Ford and Tommy Lee Jones

THE FLY - 1986 Jeff Goldblum and Geena Davis

SCHINDLERS LIST (1993, Steven Spielberg)

A CIVIL ACTION - John Travolta

MARS ATTACK - Jack Nicholson

OFFICER and a GENTLEMAN - Richard Gere

AUSTIN POWERS - Mike Myers

BLADES OF GLORY -

CHINATOWN (1974, Roman Polanski) - Jack Nicholson

SEVEN (1996, David Fincher) - Morgan Freeman, Brad Pitt

WOLF - Jack Nicholson & Michelle Pfeiffer

EVERY WHICH WAY BUT LOOSE - Clint Eastwood

NORTH BY NORTHWEST (1959, Alfred Hitchcock)

BRIDGET JONES DIARY - Rennie Zellwegger

LADY IN RED - Julia Roberts

IT'S A WONDERFUL LIFE (1946, Frank Kapra) - James Stewart

THE WIZARD OF OZ (1939, Victor Fleming) - Judy Garland

ET - Richard Dreyfus (1977 Steven Spielberg)

A MAN CALLED HORSE - Richard Harris

BORN FREE - 1966

PRETTY WOMAN - Richard Gere and Julia Roberts

JASON AND THE ARGONAUTS (1963)

CHITTY CHITTY BANG BANG - Dick Van Dyke

WATERLOO BRIDGE - Vivien Leigh and Robert Taylor

STAIRWAY TO HEAVEN - David Niven and Kim Hunter

THE AWAKENING - Charlton Heston

DIRTY ROTTEN SCOUNDRELS - Steve Martin and Michael Caine - Comedy

STIR CRAZY - Gene Wilder and Richard Prior

WESTWORLD - Yul Bryner

KING KONG - Faye Wray B&W 1933

OUT OF TIME - Denzel Washington

ROBOCOP -

MOBY DICK - Herbert Melville's tale of a whale that gives as good as it gets.

THE ROAD TO PERDITION - Tom Hanks, Daniel Craig and Paul Newman

TRANSFORMERS -

WELCOME TO THE JUNGLE

REAR WINDOW (1954, Alfred Hitchcock) - James Stewart

THE HULK - 2003 Eric Bana & Jennifer Connelly

AMERICAN BEAUTY (1999, Sam Mendes) - Kevin Spacey, Annette Bening

THE SHINING (1980, Stanely Kubrick) - Jack Nicholson
CARTOONS OF NOTE
FILM COMPANIES
Amblin Entertainment | Carolco | Castle Rock Entertainment
Columbia (Sony Entertainment) | DreamWorks | Metro Goldwyn Mayor
Miramax | Paramount (a Viacom company)
Pixar | RKO Pictures | Tristar Pictures | Twentieth Century Fox | United Artists
Universal Pictures | Walt Disney
TELEVISION COMPANIES
ABC | BBC (the) | CBS | ITV | SKY | NBC
SOAPS: BROOKSIDE | CASUALTY | CORRIE | EASTENDERS | EMMERDALE | HOLBY
DIRECTORS
TOP 25 DIRECTORS | GEORGE LUCAS | JAMES CAMERON
JERRY BRUCKHEIMER | STEVEN SPIELBERG
QUENTIN TARANTINO | GORE VERBINSKI | PETER JACKSON | PETER WEIR
So, what makes a good film? A film is a story told in such a way that it captures the imagination. It may also be informative as a portrayal of a particular human characteristic or event - love, strength, skill. Hence, you need a good story to begin with and this is where it gets complicated. But, before we get lost in storylines, you also need great actors. People who can breath life into a script. Then you need great production, and this starts with directors and producers. Producers, recognise they have a good story and put all the ingredients together; actors, locations, special effects and finance. Directors, turn words on a page into pictures, then paste them together to keep the story moving. It is an art. It is also an expensive art where the rewards are well worth the investment, provided you have that something special to begin with.
There are still so many good films to be made. New stories will always come along to inspire a film. Equally, some good old films need remaking, and that is the reason why the list above is forever changing.
I hope one day some brave soul will tell my story. The story of an inventor from England with a vision to build a solar boat. At least if this story is not told in my lifetime, I've created this website to capture the projects of interest, which will be lodged with the British Library. Remember, it is not the winning that matters, it is the taking part. Although, it's nice to have a win every now and again. NK
AWARD and NOMINATIONS
BAFTA - British Academy of Film and Television Arts
A - Z FILMS INDEX
A - Z ACTORS INDEX
UK CURRENT AFFAIRS:
EQUINOX | CUTTING EDGE | FILE ON FOUR | MAN ALIVE | NEWSNIGHT | NEWSWATCH | PANORAMA
QUESTION TIME | THE MONEY PROGRAMME | THIS WEEK
UK TV SOAPS:
CASUALTY | CORRIE | EASTENDERS | EMMERDALE | HOLBY | HOLLYOAKS
BRITISH ACADEMY TV AWARDS | BRITISH SOAP AWARDS | NATIONAL TV AWARDS
Movie lovers care about climate chaos ......
....... Pioneering research for the Planet
330ml alu Earth Can - The World in Your Hands