POPULAR MECHANICS.COM is an online magazine for automotive enthusiasts, published by Hearst

Communications Inc.

The Bonneville Salt Flat is the home of Dreams for many grass-roots racers. Utah is the location where land speed records are made and hearts are broken and is synonymous with land speed records.

The first Speed Week was held in August 1949, when hot rodders from the Southern California Timing Association (SCTA), already experienced at racing on the dry lakebeds of California and Nevada, decided to try their luck on the salt pan near Wendover, Utah. Over the succeeding decades the event has continued to grow; this past year, it drew 383 entrants and some 20,000 spectators.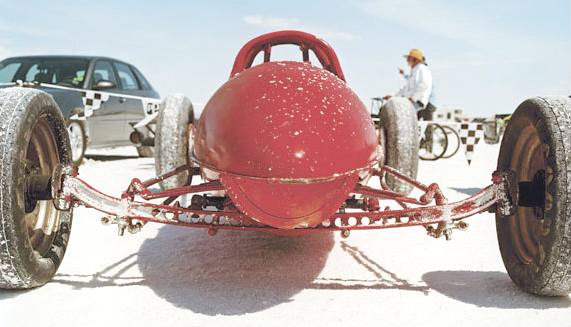 Vintage belly tank lakester Bonneville Salt Flats 2005
It was on this concrete-hard surface in Utah's desolate West Desert that drivers first passed 300, 400, 500 and 600 mph. Less well-known than the top record setters are the race car hobbyists who come in late August to put down-home engineering through its paces during Speed Week. This bastion of true amateurs is a close-knit community, one in which the people who've been working all year to beat you will turn around and lend you a wrench or a welding kit.
The SCTA has established a bewildering number of record categories totaling 528 for cars and 2580 for motorcycles. The huge number of categories means opportunities for enthusiasts of every inclination and pocketbook, and every level of technical ability. Speed Week records for wheel-driven vehicles range from 46 mph (a vintage-engine 250cc motorcycle with sidecar) to 427 mph (set in 1999 by the legendary Don Vesco driving his 3750-hp Turbinator). "Land speed racing is everyman's sport," says 74-year-old racer Earl Wooden. "We have everything from thousand-dollar race cars to million-dollar machines. What almost everyone does is, they start out by getting the rule book and figuring out what would be the most fun for them to do."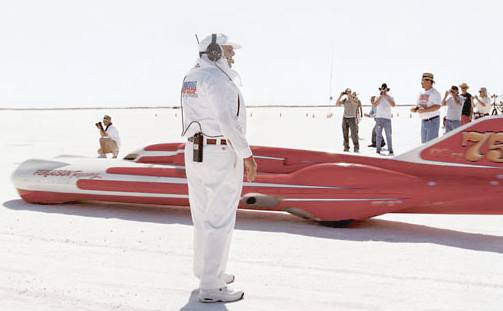 Fergusson Racing 600hp 23' streamliner Bonneville Salt Flats 2005
---
POPULAR MECHANICS LINKS:
---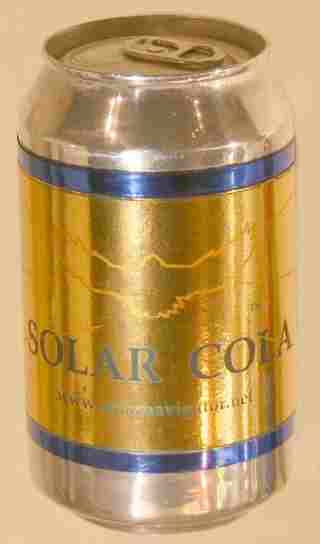 Website sponsored by Solar Cola