Almost every motor car is the product of many skilled persons. First comes the designer, then the welder, panel beater, etc, etc. Occasionally, one man designs and builds his own creations, but that is rare these days. But the start of it all is the human mind and the human hand. Prototypes start life as the seed of an idea, told to a wife or a friend over a drink. The idea moves the hand, the hand creates the prototype. Some engineers are gifted. Some can visualise an idea then convey that idea to paper, thence to metal and glass.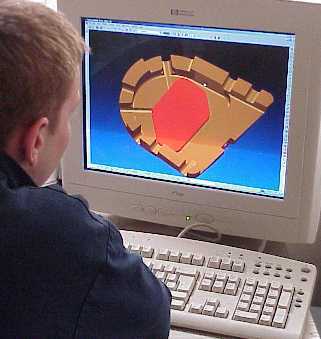 P&D Engineering is located in Coventry in the west Midlands of the United Kingdom. Their operations include Toolmaking & Precision Engineering, Manufacturing of Jigs, Fixtures, Press Tools, Prototype; Batch Milling, Turning and Grinding.
They can provide a full and integrated service, offering consultation on all aspects from concept design through to manufacture. This is provided on-site, utilising existing conventional draughting techniques and CAD. In certain cases, this process can be supplemented through external design partnerships, such as those specified by the automotive industry. P & D supply high quality products for the automotive industry as second tier suppliers, or directly to the manufacturers (i.e. Peugeot).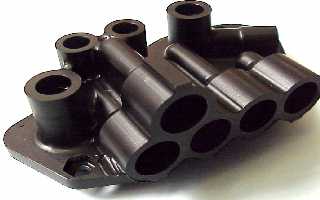 Business &Production Control
This is structured to co-ordinate key personnel using "MANJOB", a fully integrated PC-based software package designed specifically for subcontracted engineering companies.
This incorporates the "best practice" manufacturing concepts to provide a company-wide Business & Production Control System which efficiently automates and speeds up business processes. This system complies fully with QA management standards, including ISO 9000 (with traceability options)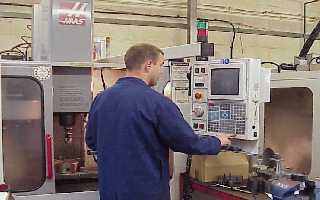 Manufacturing Capacity
Programming Facilities
Delcams POWERMILL for the machining of complex 3D and 2D components.

Delcams POWERSHAPE for CAD design and import of CAD data.
CNC Lathes
1 x HAAS HL2SP CNC LATHE - Max swing 254mm diameter x Max length 500mm

1 x Okuma LC20 twin turret - Max swing 300mm diameter x Max length 600mm
CNC Mills
1 x Bridgeport 560 VMC with a 22 tool carousel. Table size 510mm x 410mm

2 x Bridgeport 350C twin palette HMC with a 20 tool carousel. Table size 510mm x 410mm

2 x HAAS VF0 20 machining centers both fitted with fourth axis. Both having 20 tool carousel. Table size 500mm x 450mm
Manual Machines ( All machines are fitted with Digital readouts )
1 x Ajax SR2000 800mm diameter x 2000mm

1 x KVR 3000 Knee mill

2 x Colchester Triumph 2500 Lathes 330mm diameter x 1200mm

6 x TOS Kurim Knee Mills 640mm x 400mm
General (MANUAL):
Workshop floor space 5500 sq ft.

CONTACTS
Address :

Unit 8, Marshbrook Close,

Aldermans Green Industrial Estate,

Coventry,

UK,

CV2 2NW

Telephone

(024) 7661 0478

Fax :

(024) 7661 7902

E-Mail us
---