MARINE INSURANCE PROVIDERS
Nelson says: "We all need insurance to protect our investments. So, why don't you give the brokers below a try online."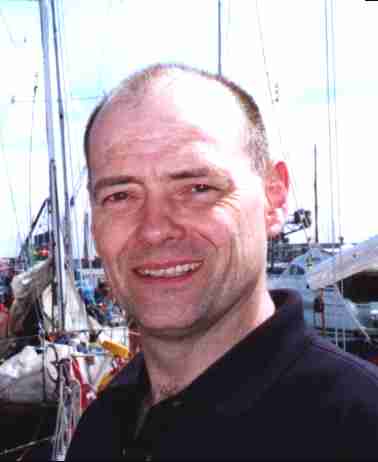 Nelson Kruschandl - Design Engineer
Move up to a better service and help keep this project funded. For every introduction we make, the underwriters concerned will make a contribution to our project.
If you are a marine insurance broker and are interested in working with us, we would like to hear from you.
---
FOR YOUR NO OBLIGATION QUOTE: Email: Nelson Kruschandl ENCLOSING DETAILS OF YOUR VESSEL, PASSENGERS OR CARGO AND THE PLANNED JOURNEY OR DESTINATION. YOU WILL THEN BE CONTACTED BY A SPECIALIST WHO WILL GUIDE YOU THOUGH THE PROCESS.
---

The Benefits to You

• Value for money from your insurance premium and loss prevention expenditure.
• Peace of mind that your valuable boat or cargo is protected.
• Where required, a personal and tailored service to match your needs.


Our Expertise & Service

We have developed our webring and content to maximise search engine placing so as to make it easier for customers to source the insurance product that best meets their needs. We are constantly updating our site to meet new needs.
If you are an insurer looking for an introducer via an affiliate scheme then we would be pleased to include your company on this site. Please email for inclusion and see our section on E business and search engines for the benefits.


Marine & Boat Insurance Providers Table

| Company | Type of Insurance | Website |
| --- | --- | --- |
| 24 hour dinghy insurance | Dinghy & Sailboard Insurance Immediate insurance premiums displayed by clicking onto the class of craft. | |
| ABG | We've teamed up with Boatinsure.co.uk to provide our clients with a competitive online marine quote: DINGHY, SPEED BOAT, SMALL YACHT, CABIN CRUISER. | |
| Affinity Insurance Brokers | Official Brokers to the Irish Sailing Association. Affinity Insurance Brokers, the premier source for insurance coverage and risk management advice for Ireland's sailing and fishing communities. | |
| Amilcroft | Cargo INSURANCE. Take advantage of capacity and services through the London market and other specialist insurers. Our arrangements include insurers able to write surplus lines in most of North America. | |
| Arden Insurance | Arden Insurance Services are able to arrange cover on all craft from the smallest of dinghies to the largest ocean going vessels. Discounts are also available for: RYA Qualifications, Policy excesses up to 1,000GBP, Craft in Marina Berths, Craft with alarms. Many of our standard policies include: Third Party Liability up to 2,000,000GBP, 12 Months in commission cover, Underwater Machinery Damage, Protected No Claims Bonus, Road Transit Cover, Legal Protection Cover. | |
| Edwards & Associates | We offer marine insurance to cover pleasure boats such as yachts and cabin cruisers, as well as larger private boats. Whether you are looking for personal or commercial marine insurance, we have a large base of insurers who we use to make sure that you get the best possible deal: Personal and Commercial Marine Insurance. | |
| BC-Marine Inurance | Set the right course to solve your Marine Insurance Requirements. Marine Craft Insurance, Legal Protection, Foreign Travel, Boat SalesAccident & Medical, Loss Of Earnings, Marine Finance, Marine Tradesmen, Crew Liability, Instalment Plans, Boat Builders & Repairers, Public Liability, Recovery & Assistance, Product Liability. UK, Ireland, Scotland, Wales & the EU. | |
| Bishops | We have particular expertise in the following: International Marine, Cargo, Inland Goods in Transit, Hauliers Liability, Freight Forwarders Liability. | |
| Alfred Blackmore | Alfred Blackmore Group Ltd UK insurance broker specialising in bloodstock, classic car, construction, financial services, healthcare, international motor, marine, professional indemnity, reinsurance and special accident. | |
| Blythin & Brown | Loughborough brokers provide online quotes for marine insurance, and also offer a full range of financial advice. | |
| | Marine insurance underwritten by Lloyd's of London. Discover what is covered by the policies, read the FAQs, get an online quote or claim online. | |
| | Covers most commercial risks in the following industries: manufacture, motor trade, haulage supply, farms, shops, offices, clubs, pubs, hotels and marine (ONLINE APPLICATION FORM). | |
| Craftinsure | German marine insurer provides boat-insurance services throughout Europe. Select a boat type, get a quick quote, and track a claim. 20% internet purchase discount. | |
| Newton Crum | Dinghy - Narrowboat - Motorboat - Sailboard- Yacht - Marine Insurance. FREE INSURANCE QUOTATIONS no charge or obligation. Dinghy Insurance, Sailboard Insurance, Inland Waterways Insurance, Yacht - Motorboat - Speedboat Insurance, Stolen Boat List. | |
| Engine Breakdown Cover Ltd. | Offers unique insurance policies for marine in-board engines. | |
| Fairmont Insurance Services | Super Yacht Insurance for yachts in excess of $1 Million to over $125 Million. Coverage includes Liability, Loss of Charter, and Crew Personal Accident and Medical. | |
| Lucas Fettes & Partners | Marine Insurance: Hull and accessories of a vessel, passengers and worldwide cargo movements. | |
| Navigators and General | Navigators and General has been at the forefront of yacht and motorboat insurance since 1921 and has been the market leader in this field for over 70 years. Navigators & General is part of the Zurich Financial Services Group and Financial Ombudsman Service, providing policyholders with world-class security. Today, Navigators provides cover for vessels with a total value in excess of £750,000,000. Underwriting insurance for all types of leisure craft, from dinghies to £5,000,000 vessels, has provided us with the breadth of experience to understand even the most individual requirements. | |
| Giles Insurance Brokers | Marine Insurance. Dinghy, Power Boat, Yacht, Cabin Cruiser, Jet Ski, Charter Boat, Commercial Fishing Boat, Yacht Yard | |
| SHW Group | Marine Cargo Insurance. Cover is arranged with specialist insurers and the individual policies are written to suit your business requirements including if required Warehousing for distribution during export or import. | |
| LONHAM GROUP LTD | Freight legal liability for both UK and international domiciled companies. Freight legal liability insurance, Cargo insurance, Charterer's Liability insurance. Delegated authority to deal with claims matters relating to marine insurance. | |
| Mardon Marine Insurance Brokers | boat-insurance.co.uk and yacht-insurance.co.uk are the websites of Mardon Marine and maritime Underwriting Agencies Ltd. (Including Maritime Underwriting Agencies Ltd) | |
| Noble Marine | Noble Marine are specialist insurance brokers dealing with all classes Yacht insurance, rowing insurance, laser class, dinghy insurance, sailboard insurance. | |
| Rob, Perry Marine | Need Insurance? We are agents for one of the most competitive insurance brokers in the country who specialise in marine insurance. | |
| Pendleton May | We operate a scheme for the insurance of yachts, motor boats and small craft. Our expertise, experience and number of clients insuring their boats enables us to provide you with wide cover at competitive cost. Try us by completing our form. | |
| Terra Nova | Terra Nova Protection & Indemnity provides fixed premium P&I cover for the Owner / Manager / Charterers of commercial ships operating in domestic, coastwise or short-sea trades. | |
| Oban Insurance Centre | Read about the insurance schemes covering marine, holidays, business, motoring and agriculture. Offers an online quote system. | |
| B Portwood & Co.Ltd | Marine and boat insurance. On-line insurance rates are provided for dinghies, canoes, sailboards, small craft, inflatables, speedboats, yachts and motorboats for use in the uk and in Western Europe for up to 60 days. | |
| Alexander Brooks & Stevens Ltd | Marine Insurance providers | |
| Graham Sykes Insurance | Graham Sykes Insurance insure a variety of boats. Our polices cover you for use on inland and costal waterways between May and September. Smaller craft usually have to be laid up ashore over the winter months. For larger vessels we can provide cover for them all year round. For the water skiers out there we can usually extend your policy to include liability for towing water skiers. | |
| Craig & Suttar | In most cases we can provide all risks cover including third party liability for you and your craft. Polices cover you for use on inland and costal waterways between May and September. For the waterskiers out there we can usually extend your policy to include liability for towing waterskiers. In some case we can add your boat onto your house contents insurance which is sometimes cheaper. | |
| Tyser (UK) Ltd | Marine and boat Insurance | |
| Yachtsman Marine Insurance Ireland | Yachtsman Marine Insurance Ireland. Sports boats, Yacht cruisers, motor cruisers. We offer yachtsmen an exceptional insurance package at a highly competitive price. We are constantly reviewing our policy wording to provide the most up to date terms and conditions to ensure that our clients have the most appropriate cover. | |
---
Meeting Your Needs

Offering a range of services to most business sectors the providers below specialise in insurance design, risk placing and risk management for UK and international concerns.

They have considerable experience in the development of solutions for both Marine and Commercial risks. With access to Lloyds of London and a range of ABI registered Insurers they can secure the most competitive premiums and terms. All of the above is a very good reason to click through from us to obtain your online quotation, and it doesn't cost you a penny more to do so.

What We Offer

• Security of dealing with a regulated insurance broker
• An innovative intermediary with the technical know how, marketplace awareness to design individual products
• Impartial advice on the key issues that threaten your business including disaster recovery and risk profiling.
Should you have any difficulty using this service please contact Nelson Kruschandl:
+ 44 (0)7905 147709
LLOYD'S
LLOYD'S OF LONDON
---