Wales (Welsh: Cymru; pronounced IPA: approximately "COME-ree") is one of four constituent countries of the United Kingdom. Wales is located in the south-west of Great Britain and is bordered by the English counties of Cheshire, Shropshire, Herefordshire, and Gloucestershire to the east, the Bristol Channel to the south, St George's Channel to the southwest, and the Irish Sea to the west and north, and also by the estuary of the River Dee in the north.
The term Principality of Wales, in Welsh, Tywysogaeth Cymru, is sometimes used, although the Prince of Wales has no role in the governance of Wales and this term is unpopular among some. Wales has never been a sovereign state although Gruffudd ap Llywelyn, King of Gwynedd and Powys brought more of what is today's Wales, together with some English territory, under independent rule, and in 1056 the English recognised his claim of sovereignty. By the time of the Anglo-Norman annexation of Wales in 1282, when King Edward I of England defeated Llywelyn II in the Battle of Cilmeri, Wales had however reverted to its traditional independent kingdoms. Welsh law was not replaced in all cases by English law until the Laws in Wales Acts 1535-1542. The capital of Wales since 1955 has been Cardiff, although the Prince of Wales is invested at Caernarfon, and Machynlleth (along with other towns) was the home of a parliament called by Owain Glyndŵr during his rising at the start of the fifteenth century. Tradition has it that in 1404 he was crowned Prince of Wales in the presence of emissaries from France, Spain and Scotland. If true (and these countries certainly showed support to Owain), this is the only example of Wales ever being recognised as anything like a sovereign nation.
In 1999, the National Assembly for Wales was formed, which has limited domestic powers, due to be expanded in 2007.
Wales (English)
Cymru (Welsh)

National motto: Cymru am byth
(Welsh: Wales for ever)

Wales's location relative to most of the British Isles (other parts of the UK

shown on the map are in pink).

Official languages

English, Welsh

Capital

Cardiff

Largest city

Cardiff

First Minister

Rhodri Morgan

Area
- Total

Ranked 3rd UK
20,779 km≤

Population
- Total (2001)
- Total (mid-2004)
- Density

Ranked 3rd UK
2,903,085
2.95 million
140/km≤

NUTS 1

UKL

Currency

Pound sterling (£) (GBP)

Time zone

UTC, Summer: UTC +1

National flower

Leek, Daffodil

Patron saint

St. David

National Anthem

Hen Wlad Fy Nhadau
---
A taste for adventure capitalists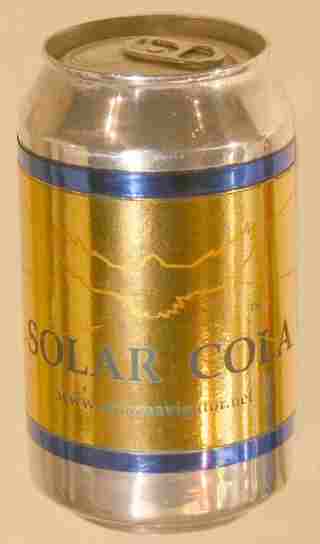 Solar Cola - a healthier alternative