The initials plc after a UK or Irish company name indicate that it is a public limited company, a type of limited company whose shares may be offered for sale to the public. In Malaysia, the word berhad or Bhd indicates the same characteristic.
The designation plc or PLC (either form is acceptable) was introduced in the UK by the Companies Act 1980, and in the Republic of Ireland by the Companies (Amendment) Act 1983. In the Republic of Ireland, the initials "cpt" (for the Irish cuideachta phoiblí theoranta) may be used instead, but this is rarely the case. Welsh companies may use the letters "ccc" (for cwmni cyfyngedig cyhoeddus) in similar fashion. Certain public limited companies incorporated under special legislation (mainly nationalised concerns) are exempt from carrying the letters plc, ccc, or cpt.
When a new company is incorporated in either England and Wales or Scotland, it must be registered with Companies House, which is an Executive Agency of the Department of Trade and Industry. In the Republic of Ireland, the equivalent body is the Companies Registration Office, Ireland. Northern Ireland also has a Registrar of Companies.
Internationally plc status is roughly equivalent to AG, S.A., N.V. and Corporation.
Requirements
When forming (or creating) a PLC there must be:
at least £50,000-worth (Republic of Ireland: €38,092.14) of share capital of which at least 25% must have been paid for.

two shareholders

two directors, one of whom may also be the company secretary

a certificate of entitlement (the trading certificate) to do business and borrow capital
While it is not compulsory for a PLC to "float" its shares (some PLCs retain ownership of all their shares, maintaining the PLC designation for the extra financial status) many do, and their shares are usually traded on either the London Stock Exchange or the Alternative Investments Market (AIM). Irish public limited companies usually trade on the Irish Stock Exchange, though many also list on the LSE, or more rarely, the AIM.
LINKS:
---
SOLAR COLA as an INVESTMENT OPPORTUNITY?
The soft drinks market is a tough place to do business, unless you have something different to offer and the marketing muscle to match.
For nearly 100 years Coca Cola and Pepsi Cola have dominated the marketplace with similar products. Each company spends around $600-800 million dollars a year to maintain its market position. The advertising centers around sport and music, with a scattering of irregular television campaigns. Each company launches (or attempts to launch) new brands every year. So far, they have not proved as successful as their regular cola brands.
Red Bull, although in a different drinks category, spends not quite as much on advertising , but has managed to acquire instant status and volume sales from sponsoring formula one, the Darpa Desert Challenge, and now the New Jersey MetroStars football team.
Solar Cola, apart from it's contemporary name, is a healthier cola based drink. Just as refreshing, it contains a unique blend of added ingredients as an aid to good health and energy levels. The company contributes to and sponsors alternative projects, to include this website, featuring movies, music and several thousand pages of general information, which generates in excess of 3 million visits a month already. Recent acquisitions include the rights to the Solar Navigator World Electric Challenge, and also the new Bluebird Electric land speed record car for 2007. The company may also sponsor the London to Brighton Solar Car Run in 2008 (dependent on the number of university entries received).
It is thought that this marketing strategy will equal several hundred thousand dollars of conventional Ad Agency spending. As an example of the kind of media coverage such nautical antics generate, you have only to look at the newspapers when Ellen Macarthur completed her world circumnavigation. The same holds true for Sir Francis Chichester and Sir Robin Knox-Johnston.
The design of the Solar Cola can is copyright protected, with trademark applications in the USA, Australia and Europe pending in Class 32 and granted rights in the UK. Introduction of the drink is held in abeyance pending official launch of one or other sponsored projects, which will be activated when the time is right, such activation to coincide with the market introduction of the drink.
Solar Cola PLC is shortly to be activated for online investment as their trading arm. The company is forecast to produce excellent results for investors, with sustained growth to be followed by an eventual flotation on the Stock Markets of the world in the next few years. At this point estimates suggest investors will reap substantial gains - in line with international Licensing expectations.
Solar Cola Ltd is managing the funding requirement for the trading company. They are looking for medium term or seed investment between £4-5 million to kick start phase two of the venture.
If you are a Business Angel, or Equity House, looking for an opportunity with the potential for good returns, please contact SOLAR COLA LTD for details. Please ask for the funding project manager: Nelson Kruschandl
+ 44 (0) 1323 831727
+44 (0) 7905 147709

This material and any views expressed herein are provided for information purposes only and should not be construed in any way as an endorsement or inducement to invest in any specific program. Before investing in any program, you must obtain, read and examine thoroughly its disclosure document or offering memorandum.
---
A

4IMPRINT GROUP PLC
600 GROUP PLC (THE)
A G BARR PLC
A & J MUCKLOW GROUP PLC
AB AIRLINES PLC
ABACUS POLAR PLC
ABBEY NATIONAL PLC
ABBEYCREST PLC
ABBOT GROUP PLC
ABERDEEN ASSET MANAGEMENT PLC
ACAL PLC
ACTIONLEISURE PLC
ADAM & HARVEY GROUP PLC
ADMIRAL PLC
AEA TECHNOLOGY PLC
AEGIS GROUP PLC
AFRICAN LAKES CORPORATION PLC (THE)
AGGREGATE INDUSTRIES PLC
AGGREKO PLC
AIR PARTNER PLC
AIRFLOW STREAMLINES PLC
AIRSPRUNG FURNITURE GROUP PLC
AIRTOURS PLC
ALBA PLC
ALBERT FISHER GROUP PLC (THE)
ALBION PLC
ALEXANDERS HOLDINGS PLC
ALEXANDRA PLC
ALEXON GROUP PLC
ALFRED MCALPINE PLC
ALLDAYS PLC
ALLEN PLC
ALLIANCE UNICHEM PLC
ALLIANCE & LEICESTER PLC
ALLIED DOMECQ PLC
ALLIED LEISURE PLC
ALLIED TEXTILE COMPANIES LTD
ALLIED ZURICH PLC
ALPHA AIRPORTS GROUP PLC
ALUMASC GROUP PLC
ALVIS PLC
AMEC PLC
AMEY PLC
AMLIN PLC
AMSTRAD PLC
AMVESCAP PLC
ANDREWS SYKES GROUP PLC
ANGLIAN GROUP PLC
ANGLIAN WATER PLC
ANS PLC
ANTOFAGASTA PLC
APPLIED OPTICAL TECHNOLOGIES PLC
AQUARIUS GROUP PLC
ARCADIA GROUP PLC
ARCOLECTRIC (HOLDINGS) PLC
ARENA LEISURE PLC
ARJO WIGGINS APPLETON PLC
ARM HOLDINGS PLC
ARMOUR TRUST PLC
ARNOTTS (G B ) PLC
ARRIVA PLC
ASCOT PLC
ASDA GROUP LTD
ASH & LACY PLC
ASHTEAD GROUP PLC
ASSOCIATED BRITISH FOODS PLC
ASSOCIATED BRITISH PORTS HOLDINGS PLC
ASTON VILLA PLC
ASTRAZENECA PLC
ATLANTIC TELECOM GROUP PLC
AUSTIN REED GROUP PLC
AUTOLOGIC HOLDINGS PLC
AUTOMOTIVE PRECISION HOLDINGS PLC
AVIS EUROPE PLC
AVOCET MINING PLC
AVON RUBBER PLC
AXIS-SHIELD PLC

B

B I C C PLC
B W A GROUP PLC
BAA PLC
BABCOCK INTERNATIONAL GROUP PLC
BAE SYSTEMS PLC
BAGGERIDGE BRICK PLC
BALFOUR BEATTY PLC
BARCLAYS BANK PLC
BARCLAYS PLC
BARRATT DEVELOPMENTS PLC
BASS PLC
BAYER PLC
BBA GROUP PLC
BEALE PLC
BEAUFORD PLC
BEAZER GROUP PLC
BEECHAM GROUP PLC
BELGO GROUP PLC
BELHAVEN BREWERY GROUP PLC
BELL GROUP PLC
BELLWAY PLC
BEN BAILEY PLC
BENCHMARK GROUP PLC
BENTALLS PLC
BERKELEY GROUP PLC (THE)
BESPAK PLC
BG GROUP PLC
BIOCOMPATIBLES INTERNATIONAL PLC
BIOGLAN PHARMA PLC
BIOQUELL PLC
BIOTRACE INTERNATIONAL PLC
BIRSE GROUP PLC
BLACK ARROW GROUP PLC
BLACKS LEISURE GROUP PLC
BLICK PLC
BLOCKLEYS PLC
BLOOMSBURY PUBLISHING PLC
BLP GROUP PLC
BLUE CIRCLE INDUSTRIES PLC
BNB RESOURCES PLC
BOC GROUP PLC (THE)
BODY SHOP INTERNATIONAL PLC (THE)
BODYCOTE INTERNATIONAL PLC
BOOKER PLC
BOOSEY & HAWKES PLC
BOOTH INDUSTRIES GROUP PLC
BOOTS CO PLC (THE)
BOSTROM PLC
BOUSTEAD PLC
BOVIS HOMES GROUP PLC
BP AMOCO CAPITAL PLC
BP AMOCO PLC
BPB PLC
BPP HOLDINGS PLC
BRADSTOCK GROUP PLC
BRAKE BROS PLC
BRAMMER PLC
BRANDON HIRE PLC
BREWIN DOLPHIN HOLDINGS PLC
BRISTOL WATER HOLDINGS PLC
BRISTOL WATER PLC
BRITANNIC ASSURANCE PLC
BRITANNIC GROUP PLC
BRITAX INTERNATIONAL PLC
BRITISH AIRWAYS PLC
BRITISH AMERICAN TOBACCO PLC
BRITISH ENERGY PLC
BRITISH LAND CO PLC (THE)
BRITISH MOHAIR HOLDINGS PLC
BRITISH POLYTHENE INDUSTRIES PLC
BRITISH REGIONAL AIR LINES GROUP PLC
BRITISH SKY BROADCASTING GROUP PLC
BRITISH TELECOMMUNICATIONS PLC
BRITISH VITA PLC
BRITISH-AMERICAN TOBACCO (MAURITIUS) PLC
BRITT ALLCROFT CO PLC (THE)
BRIXTON ESTATE PLC
BROCKHAMPTON HOLDINGS PLC
BROOKE INDUSTRIAL HOLDINGS PLC
BROOKS SERVICE GROUP PLC
BROWN & JACKSON PLC
BRYANT GROUP PLC
BTG PLC
BTP PLC
BTR PLC
BUDGENS PLC
BULLOUGH PLC
BUNZL PLC
BURFORD HOLDINGS PLC
BURMAH CASTROL PLC
BURN STEWART DISTILLERS PLC
BURTONWOOD BREWERY PLC
BUSINESS POST GROUP PLC
BWD SECURITIES PLC

C

CABLE AND WIRELESS PLC
CADBURY SCHWEPPES PLC
CADORO PLC
CAFFYNS PLC
CAIRN ENERGY PLC
CAKEBREAD ROBEY PLC
CALDWELL INVESTMENTS PLC
CALEDONIA INVESTMENTS PLC
CALLUNA PLC
CAMBRIDGE WATER PLC
CAMELLIA PLC
CAMMELL LAIRD HOLDINGS PLC
CANNONS GROUP PLC
CAPE PLC
CAPITA GROUP PLC (THE)
CAPITAL BARS PLC
CAPITAL RADIO PLC
CAPITAL SHOPPING CENTRES PLC
CAPITAL & REGIONAL PLC
CARADON PLC
CARBO PLC
CARCLO PLC
CARE UK PLC
CARILLION PLC
CARLTON COMMUNICATIONS PLC
CARPETRIGHT PLC
CARR'S MILLING INDUSTRIES PLC
CASTINGS PLC
CATTLES PLC
CELLTECH GROUP PLC
CELSIS INTERNATIONAL PLC
CELTIC PLC
CENTRICA PLC
CGNU PLC
CHAPELTHORPE PLC
CHARACTER GROUP PLC (THE)
CHARLES STANLEY GROUP PLC
CHARLES TAYLOR GROUP PLC
CHARTER PLC
CHELSEA VILLAGE PLC
CHELSFIELD PLC
CHEMRING GROUP PLC
CHIME COMMUNICATIONS PLC
CHLORIDE GROUP PLC
CHRISTIAN SALVESEN PLC
CHRISTIE GROUP PLC
CHRYSALIS GROUP PLC
CHURCHILL CHINA PLC
CITY CENTRE RESTAURANTS PLC
CITY TECHNOLOGY HOLDINGS LTD
CLINTON CARDS PLC
CLOSE BROTHERS GROUP PLC
CLUBHAUS PLC
CLYDEPORT PLC
CMG PLC
CML MICROSYSTEMS PLC
COATS VIYELLA PLC
COBHAM PLC
COCA-COLA BEVERAGES LTD
COLEFAX GROUP PLC
COLT TELECOM GROUP PLC
COLUMBUS GROUP PLC
COMMUNISIS PLC
COMMUNITY HOSPITALS GROUP PLC
COMPASS GROUP PLC
COMPEL GROUP PLC
COMPUTACENTER PLC
CONVERGENT COMMUNICATIONS PLC
COOKSON GROUP PLC
CORAL PRODUCTS PLC
CORDIANT COMMUNICATIONS GROUP PLC
CORUS UK LTD
COSALT PLC
COUNTRY GARDENS PLC
COUNTRY & METROPOLITAN GROUP PLC
COUNTRYWIDE ASSURED GROUP PLC
COUNTRYWIDE ASSURED PLC
COURTS PLC
COX INSURANCE HOLDINGS PLC
CRADLEY GROUP HOLDINGS PLC
CRANSWICK PLC
CREST NICHOLSON PLC
CRODA INTERNATIONAL

D

DAEJAN HOLDINGS PLC
DAILY MAIL AND GENERAL TRUST PLC
DAIRY CREST GROUP PLC
DANA PETROLEUM PLC
DANKA BUSINESS SYSTEMS PLC
DART GROUP PLC
DATRONTECH GROUP PLC
DAVIS SERVICE GROUP PLC (THE)
DAWSON HOLDINGS PLC
DAWSON INTERNATIONAL PLC
DAWSONGROUP PLC
DBS MANAGEMENT PLC
DCS GROUP PLC
DE LA RUE HOLDINGS PLC
DEBENHAMS PLC
DEE VALLEY GROUP PLC
DEE VALLEY WATER PLC
DELANCEY ESTATES PLC
DELTA PLC
DELTRON ELECTRONICS PLC
DENSITRON TECHNOLOGIES PLC
DEVRO PLC
DEWHIRST GROUP PLC
DEWHURST PLC
DFS FURNITURE CO PLC
DIAGEO PLC
DIAGONAL PLC
DICOM GROUP PLC
DIPLOMA HOLDINGS PLC
DIXON MOTORS PLC
DOLPHIN PACKAGING PLC
DOMINO PRINTING SCIENCES PLC
DOMNICK HUNTER GROUP PLC
DONATANTONIO PLC
DORLING KINDERSLEY HOLDINGS PLC
DOWDING AND MILLS PLC
DRUCK HOLDINGS PLC
DRUID GROUP PLC
DRUMMOND GROUP PLC
DUNHAM-BUSH (EUROPE) PLC
DURLACHER CORPORATION

E

E D & F MAN GROUP PLC
EADIE HOLDINGS PLC
EAST SURREY HOLDINGS PLC
EASYNET GROUP PLC
ECSOFT GROUP PLC
EDINBURGH FUND MANAGERS PLC
EIDOS PLC
ELDRIDGE POPE & CO PLC
ELECO PLC
ELECTROCOMPONENTS PLC
ELECTRONICS BOUTIQUE PLC (THE)
ELEMENTIS PLC
ELLIS & EVERARD PLC
EMAP PLC
EMESS PLC
EMI GROUP PLC
ENERGIS PLC
ENERGY TECHNIQUE PLC
ENIC PLC
ENNSTONE BREEDON LTD
ENNSTONE PLC
ENODIS PLC
ENSOR HOLDINGS PLC
ENTERPRISE INNS PLC
ENTERPRISE OIL PLC
ENTERPRISE PLC
ERA GROUP PLC
EURO SALES FINANCE PLC
EUROCOPY PLC
EURODIS ELECTRON PLC
EUROMONEY INSTITUTIONAL INVESTOR PLC
EUROPEAN COLOUR PLC
EUROPEAN MOTOR HOLDINGS PLC
EUROPEAN TELECOM PLC
EUROPOWER PLC
EUROTUNNEL PLC
EXEL INVESTMENTS PLC
EXEL PLC
EXETER INVESTMENT GROUP PLC
EXPAMET INTERNATIONAL PLC
EXPRESS DAIRIES PLC
EXPRO INTERNATIONAL GROUP PLC

F
F I GROUP PLC
FAIREY GROUP PLC
FAIRFIELD ENTERPRISES LTD
FALKLAND ISLANDS HOLDINGS PLC
FAUPEL TRADING GROUP PLC
FEEDBACK PLC
FENNER PLC
FERRARIS GROUP PLC
FERRUM HOLDINGS PLC
FIBERNET GROUP PLC
FII GROUP PLC
FILTRONIC PLC
FINANCIAL OBJECTS PLC
FINDEL PLC
FINELIST GROUP LTD
FIRST CHOICE HOLIDAYS PLC
FIRST LEISURE CORPORATION PLC
FIRST TECHNOLOGY PLC
FIRSTGROUP PLC
FIRTH RIXSON PLC
FITNESS FIRST PLC
FKI ENGINEERING LTD
FKI PLC
FLARE GROUP PLC
FLEXTECH PLC
FORMINSTER PLC
FORTH PORTS PLC
FORTRESS HOLDINGS PLC
FREESERVE (RECONSTRUCTION) LTD
FRENCH CONNECTION GROUP PLC
FRENCH PLC
FRIENDLY HOTELS PLC
FRIENDS IVORY & SIME PLC
FROGMORE ESTATES PLC
FULMAR PLC
FUTURE NETWORK PLC (THE)

G
GALEN HOLDINGS PLC
GALLAHER GROUP PLC
GALLIFORD TRY PLC
GAMES WORKSHOP GROUP PLC
GARBAN-INTERCAPITAL PLC
GARTON ENGINEERING PLC
GASKELL PLC
GEARHOUSE GROUP PLC
GEEST PLC
GEI INTERNATIONAL PLC
GEORGE WIMPEY PLC
GERRARD GROUP PLC
GET PLC
GIBBS AND DANDY PLC
GIEVES & HAWKES PLC
GKN PLC
GLAXO WELLCOME PLC
GLENCHEWTON PLC
GLENMORANGIE PLC
GLOBAL GROUP PLC (THE)
GLOTEL PLC
GLYNWED INTERNATIONAL PLC
GO-AHEAD GROUP PLC (THE)
GOLDSHIELD GROUP PLC
GOODHEAD GROUP PLC
GOODWIN PLC
GOWRINGS PLC
GRAHAM GROUP PLC
GRAMPIAN HOLDINGS PLC
GRANADA GROUP PLC
GRANTCHESTER HOLDINGS PLC
GREAT PORTLAND ESTATES PLC
GREAT UNIVERSAL STORES PLC (THE)
GREENE KING PLC
GREENWAY HOLDINGS LTD
GREGGS PLC
GRESHAM COMPUTING PLC
GROUPE CHEZ GERARD PLC
GUARDIAN IT PLC
GUARDIAN ROYAL EXCHANGE PLC
GWR GROUP PLC
GYRUS GROUP PLC

H
H P BULMER HOLDINGS PLC
H R OWEN PLC
H YOUNG HOLDINGS PLC
HALIFAX PLC
HALMA PLC
HAMLEYS PLC
HAMMERSON PLC
HAMPSON INDUSTRIES PLC
HANOVER INTERNATIONAL PLC
HANSON PLC
HARTSTONE GROUP PLC (THE)
HARVEY NASH GROUP PLC
HARVEY NASH PLC
HARVEY NICHOLS GROUP PLC
HARVEYS FURNISHING PLC
HAVELOCK EUROPA PLC
HAWTAL WHITING HOLDINGS PLC
HAWTIN PLC
HAY & ROBERTSON PLC
HAYNES PUBLISHING GROUP PLC
HAYS PLC
HAZLEWOOD FOODS PLC
HEADLAM GROUP PLC
HEAL'S PLC
HELPHIRE GROUP PLC
HENLYS GROUP PLC
HENRY BOOT PLC
HEPWORTH PLC
HERCULES PROPERTY SERVICES PLC
HEWDEN STUART PLC
HEYWOOD WILLIAMS GROUP PLC
HIDDEN HEARING INTERNATIONAL PLC
HIGHBURY HOUSE COMMUNICATIONS PLC
HIGH-POINT RENDEL GROUP PLC
HILL & SMITH HOLDINGS PLC
HILTON GROUP PLC
HIT ENTERTAINMENT PLC
HITACHI CREDIT (U K ) PLC
HI-TEC SPORTS PLC
HOGG ROBINSON LTD
HOLDERS TECHNOLOGY PLC
HOLIDAYBREAK PLC
HOLMES PLACE PLC
HOMESTYLE GROUP PLC
HORNBY PLC
HOUSE OF FRASER PLC
HOWLE HOLDINGS PLC
HSBC HOLDINGS PLC
HUNTING PLC
HUNTINGDON LIFE SCIENCES GROUP PLC
HUNTLEIGH TECHNOLOGY PLC
HUNTSWORTH PLC
HYDER PLC

I
I E GROUP PLC
IAF GROUP PLC
ICELAND GROUP PLC
ICM COMPUTER GROUP PLC
IMAGINATION TECHNOLOGIES GROUP PLC
IMI PLC
IMPERIAL CHEMICAL INDUSTRIES PLC
IMPERIAL TOBACCO GROUP PLC
IMS GROUP PLC
INCEPTA GROUP PLC
INCHCAPE PLC
INDEPENDENT ENERGY HOLDINGS PLC
INDEPENDENT INSURANCE GROUP PLC
INFORMA GROUP PLC
INTELEK PLC
INTERCARE GROUP PLC (THE)
INTERMEDIATE CAPITAL GROUP PLC
INTERX PLC
INVENSYS PLC
INVERESK PLC
ISA INTERNATIONAL PLC
ISOTRON PLC
ITE GROUP PLC
ITNET PLC

J
J D WETHERSPOON PLC
J SAINSBURY PLC
JACQUES VERT PLC
JARDINE LLOYD THOMPSON GROUP PLC
JARVIS HOTELS PLC
JARVIS PLC
JARVIS PORTER GROUP PLC
JJB SPORTS PLC
JKX OIL & GAS PLC
JOHN DAVID SPORTS PLC
JOHN LAING PLC
JOHN LUSTY GROUP PLC
JOHN MENZIES PLC
JOHN MOWLEM & CO PLC
JOHNSON MATTHEY PLC
JOHNSON SERVICE GROUP PLC
JOHNSTON PRESS PLC
JOURDAN PLC

K
KALAMAZOO COMPUTER GROUP PLC
KBC ADVANCED TECHNOLOGIES PLC
KELDA GROUP PLC
KEWILL SYSTEMS PLC
KIER GROUP PLC
KINGFISHER LEISURE PLC
KINGFISHER PLC
KINGSTON COMMUNICATIONS (HULL) PLC
KLEENEZE PLC
KUNICK PLC
KVAERNER PLC

L
L A FITNESS PLC
LAIRD GROUP PLC (THE)
LAMBERT HOWARTH GROUP PLC
LAMONT HOLDINGS PLC
LAND SECURITIES PLC
LAPORTE PLC
LASMO PLC
LATCHWAYS PLC
LAURA ASHLEY HOLDINGS PLC
LAVENDON GROUP PLC
LEEDS GROUP PLC
LEEDS SPORTING PLC
LEGAL & GENERAL GROUP PLC
LEICESTER CITY PLC
LEX SERVICE PLC
LIBERTY INTERNATIONAL HOLDINGS PLC
LIBERTY PLC
LILLESHALL PLC
LIMELIGHT GROUP PLC
LIMIT PLC
LINCAT GROUP PLC
LINDEN PLC
LINX PRINTING TECHNOLOGIES PLC
LIONTRUST ASSET MANAGEMENT PLC
LITHO SUPPLIES PLC
LLOYDS TSB GROUP PLC
LOCKER GROUP PLC
LOGICA PLC
LONDON AND MANCHESTER GROUP PLC
LONDON BRIDGE SOFTWARE HOLDINGS PLC
LONDON CLUBS INTERNATIONAL PLC
LONDON FORFAITING CO PLC
LONDON INTERNATIONAL GROUP PLC
LONDON MERCHANT SECURITIES PLC
LONMIN PLC
LONRHO AFRICA PLC
LOOKERS PLC
LORIEN PLC
LOW & BONAR PLC
LUMINAR PLC
LUMINATION PLC
LUPUS CAPITAL PLC
LYNX GROUP PLC

M
M J GLEESON GROUP PLC
M L LABORATORIES PLC
M M T COMPUTING PLC
M & G GROUP PLC
MACDONALD HOTELS PLC
MACFARLANE GROUP PLC
MACRO 4 PLC
MAIDEN GROUP PLC (THE)
MALLETT PLC
MANCHESTER UNITED PLC
MANGANESE BRONZE HOLDINGS PLC
MARCHPOLE HOLDINGS PLC
MARKS AND SPENCER PLC
MARLEY PLC
MARSHALLS PLC
MARTIN INTERNATIONAL HOLDINGS PLC
MATALAN PLC
MAYBORN GROUP PLC
MAYFLOWER CORPORATION PLC (THE)
MCBRIDE PLC
MCCARTHY & STONE PLC
MCKECHNIE PLC
MCLEOD RUSSEL HOLDINGS PLC
MECONIC PLC
MEDIAKEY PLC
MEGGITT PLC
MELROSE RESOURCES PLC
MENTMORE ABBEY PLC
MEPC PLC
MERANT PLC
MERCHANT RETAIL GROUP PLC
MERISTEM PLC
MERRYDOWN PLC
METAL BULLETIN PLC
METALRAX GROUP PLC
METROLINE PLC
MEYER INTERNATIONAL PLC
MFI FURNITURE GROUP PLC
MICE GROUP PLC
MICROGEN PLC
MID KENT HOLDINGS PLC
MID KENT WATER PLC
MIDDLESEX HOLDINGS PLC
MID-STATES PLC
MILLENNIUM & COPTHORNE HOTELS PLC
MILLER FISHER GROUP PLC
MINERVA PLC
MISYS PLC
MITIE GROUP PLC
MITSUBISHI CORPORATION (UK) PLC
MOLINS PLC
MONSOON PLC
MORGAN CRUCIBLE CO PLC (THE)
MORGAN SINDALL PLC
MORRISON PLC
MORSE HOLDINGS PLC
MOSS BROS GROUP PLC
MOTHERCARE PLC
MS INTERNATIONAL PLC
MSB INTERNATIONAL PLC
MTL INSTRUMENTS GROUP PUBLIC LTD CO (THE)

N
N BROWN GROUP PLC
NATIONAL EXPRESS GROUP PLC
NATIONAL GRID CO PLC (THE)
NATIONAL GRID GROUP PLC
NATIONAL POWER PLC
NATIONAL WESTMINSTER BANK PLC
NESTLE HOLDINGS (U K ) PLC
NESTOR HEALTHCARE GROUP PLC
NEW LOOK GROUP PLC
NEWCASTLE UNITED PLC
NEWSQUEST MEDIA (SOUTHERN) PLC
NEXT PLC
NFF PLC
NHP PLC
NIGHTFREIGHT PLC
NINTH FLOOR PLC (THE)
NORD ANGLIA EDUCATION PLC
NORTHAMBER PLC
NORTHERN ELECTRIC PLC
NORTHERN FOODS PLC
NORTHERN RECRUITMENT GROUP PLC
NORTHERN ROCK PLC
NORTHGATE INFORMATION SOLUTIONS PLC
NORTHGATE PLC
NORWICH UNION PLC
NOVARA PLC
NSB RETAIL SYSTEMS PLC
NTL (CWC) LTD
NXT PLC
NYCOMED AMERSHAM PLC

O

OASIS STORES PLC
OLD ENGLISH INNS PLC
OLD MUTUAL PLC
OLIVER GROUP PLC (THE)
OM 2000 PLC
ORANGE PLC
ORBIS PLC
ORIENTAL RESTAURANT GROUP PLC
OSBORNE & LITTLE PLC
OSPREY COMMUNICATIONS PLC
OTTAKAR'S PLC
OXFORD ASYMMETRY INTERNATIONAL PLC
OXFORD GLYCOSCIENCES PLC
OXFORD INSTRUMENTS PLC

P

PACE MICRO TECHNOLOGY PLC
PARAGON GROUP OF COMPANIES PLC (THE)
PARITY GROUP PLC
PARITY PLC
PARK GROUP PLC
PARKWOOD HOLDINGS PLC
PATERSON ZOCHONIS PLC
PEACOCK GROUP PLC (THE)
PEARSON PLC
PEEL HOLDINGS PLC
PEGASUS GROUP PLC
PENDRAGON PLC
PENNON GROUP PLC
PERKINS FOODS PLC
PERPETUAL PLC
PERRY GROUP PLC
PERSIMMON PLC
PETER BLACK HOLDINGS PLC
PETERHOUSE GROUP PLC
PHOTO - ME INTERNATIONAL PLC
PHOTOBITION GROUP PLC
PIC INTERNATIONAL GROUP PLC
PIFCO HOLDINGS PLC
PILKINGTON PLC
PILKINGTON'S TILES GROUP PLC
PILLAR PROPERTY PLC
PITTARDS PLC
PIZZAEXPRESS PLC
PLANIT HOLDINGS PLC
PLANTATION & GENERAL INVESTMENTS PLC
PLASMON PLC
POCHINS PLC
PORTMEIRION GROUP PLC
PORVAIR PLC
POWELL DUFFRYN PLC
POWERGEN ENERGY PLC
POWERGEN PLC
PREMIER FARNELL PLC
PREMIER OIL PLC
PRESSAC PLC
PRINCEDALE GROUP PLC
PRISM RAIL PLC
PROUDFOOT CONSULTING PLC
PROVALIS PLC
PROVIDENT FINANCIAL PLC
PROWTING PLC
PRUDENTIAL PLC
PSD GROUP PLC
PSION COMPUTERS PLC
PSION PLC
PURA PLC
PWS HOLDINGS LTD


Q
QS GROUP PLC
QUANTICA PLC
QUEENS MOAT HOUSES PLC
QUEENSBOROUGH HOLDINGS PLC
QUICKS GROUP PLC

R

R C O HOLDINGS PLC
R P S GROUP PLC
RACAL ELECTRONICS PLC
RADAMEC GROUP PLC
RADSTONE TECHNOLOGY PLC
RAGE SOFTWARE PLC
RAILTRACK GROUP PLC
RANK GROUP PLC (THE)
RATHBONE BROTHERS PLC
RECKITT BENCKISER PLC
REDBUS INTERHOUSE PLC
REDROW GROUP PLC
REDSTONE TELECOM PLC
REECE PLC
REED EXECUTIVE PLC
REED INTERNATIONAL PLC
REG VARDY PLC
REGAL HOTEL GROUP PLC
REGENT INNS PLC
RELIANCE SECURITY GROUP PLC
RELYON GROUP PLC
RENISHAW PLC
RENOLD PLC
RENTOKIL INITIAL PLC
REUTERS GROUP PLC
REXAM PLC
RICARDO PLC
RICHMOND FOODS PLC
RING LTD
RIO TINTO PLC
RJB MINING PLC
RM PLC
RMC GROUP PLC
ROBERT WISEMAN DAIRIES PLC
ROLFE & NOLAN PLC
ROLLS-ROYCE PLC
RONSON PLC
ROSS GROUP PLC
ROTORK PLC
ROXBORO GROUP PLC (THE)
ROXSPUR PLC
ROYAL DOULTON PLC
ROYAL & SUN ALLIANCE INSURANCE PLC
ROYALBLUE GROUP PLC
RUTLAND TRUST PLC

S
S & U PLC
SAATCHI & SAATCHI PLC
SAFEWAY PLC
SAGE GROUP PLC (THE)
SAINT-GOBAIN PIPE SYSTEMS PLC
SANCTUARY GROUP PLC (THE)
SANDERSON BRAMALL MOTOR GROUP PLC
SANDERSON GROUP LTD
SAVE GROUP PLC
SCAPA GROUP PLC
SCHLUMBERGER PLC
SCHRODER HOLDINGS PLC
SCOOT COM PLC
SCOTIABANK EUROPE PLC
SCOTTISH AND SOUTHERN ENERGY PLC
SCOTTISH MEDIA GROUP PLC
SCOTTISH POWER PLC
SCOTTISH RADIO HOLDINGS PLC
SCOTTISH & NEWCASTLE PLC
SCS UPHOLSTERY PLC
SEACON HOLDINGS PLC
SEAGRAM DISTILLERS PLC
SEASCOPE SHIPPING HOLDINGS PLC
SEET PLC
SELFRIDGES PLC
SEMA GROUP PLC
SEMPLE COCHRANE PLC
SENIOR PLC
SEP INDUSTRIAL HOLDINGS PLC
SERCO GROUP PLC
SEVERN TRENT PLC
SFI GROUP PLC
SGB GROUP LTD
SHANI GROUP PLC
SHANKS GROUP PLC
SHELL TRANSPORT AND TRADING CO PLC (THE)
SHERWOOD GROUP PLC
SHERWOOD INTERNATIONAL PLC
SHILOH PLC
SHIRE PHARMACEUTICALS GROUP PLC
SHL GROUP PLC
SIEMENS PLC
SIG PLC
SIGNET GROUP PLC
SILENTNIGHT HOLDINGS PLC
SILK INDUSTRIES PLC
SIMON GROUP PLC
SINGER & FRIEDLANDER GROUP PLC
SIRDAR PLC
SKETCHLEY LTD
SKILLSGROUP PLC
SKYEPHARMA PLC
SLIMMA PLC
SLOUGH ESTATES PLC
SLUG AND LETTUCE GROUP PLC (THE)
SMITH & NEPHEW PLC
SMITHKLINE BEECHAM PLC
SMITHS INDUSTRIES PLC
SOCO INTERNATIONAL PLC
SOMERFIELD PLC
SOUTH STAFFORDSHIRE GROUP PLC
SOUTH STAFFORDSHIRE WATER PLC
SOUTHERN ELECTRIC PLC
SOUTHNEWS PLC
SPIRAX-SARCO ENGINEERING PLC
SPIRENT PLC
SPRING GROUP PLC
SPRINGWOOD PLC
SSL INTERNATIONAL PLC
ST IVES PLC
ST PAULS HOLDINGS PLC
STADIUM GROUP PLC
STAGECOACH HOLDINGS PLC
STAKIS PLC
STANDARD CHARTERED PLC
STANLEY LEISURE PLC
STAT-PLUS GROUP PLC
STAVELEY INDUSTRIES PLC
STERLING PUBLISHING GROUP PLC
STIRLING GROUP PLC
STODDARD INTERNATIONAL PLC
STOVES GROUP PLC
STRATAGEM GROUP PLC
STYLO PLC
SUN LIFE AND PROVINCIAL HOLDINGS PLC
SUNDERLAND PLC
SVB HOLDINGS PLC
SWALLOW GROUP PLC
SWALLOWFIELD PLC
SWAN HILL GROUP PLC
SYLTONE PLC
SYNSTAR PLC
SYTNER GROUP PLC

T

T AND S STORES PLC
T CLARKE PLC
T I GROUP PLC
T J HUGHES PLC
TADPOLE TECHNOLOGY PLC
TARMAC PLC
TARSUS GROUP PLC
TATE & LYLE PLC
TAY HOMES PLC
TAYLOR NELSON SOFRES PLC
TAYLOR WOODROW PLC
TAYLOR & FRANCIS GROUP PLC
TBI PLC
TDG PLC
TED BAKER PLC
TELEMETRIX PLC
TELEVISION CORPORATION PLC (THE)
TELEWEST COMMUNICATIONS PLC
TELME COM PLC
TELSPEC PLC
TEMPUS GROUP PLC
TERENCE CHAPMAN GROUP PLC (THE)
TESCO PLC
TEX HOLDINGS PLC
TEXT 100 GROUP PLC
TGI PLC
THAMES WATER PLC
THISTLE HOTELS PLC
THOMSON TRAVEL GROUP PLC
THORNTONS PLC
THUS PLC
TIBBETT & BRITTEN GROUP PLC
TILBURY DOUGLAS PLC
TIME PRODUCTS PLC
TITON HOLDINGS PLC
TOAD PLC
TOMKINS PLC
TOPPS TILES PLC
TORDAY & CARLISLE PLC
TOREX PLC
TOSHIBA INTERNATIONAL FINANCE (U K) PLC
TOWRY LAW PLC
TOYOTA(G B ) PLC
TRACE COMPUTERS PLC
TRAFFICMASTER PLC
TRAVIS PERKINS PLC
TREATT PLC
TRIAD GROUP PLC
TRIFAST PLC
TRINITY MIRROR PLC
TRIO HOLDINGS PLC
TT GROUP PLC

U
UCM GROUP PLC
ULSTER TELEVISION PLC
ULTIMA NETWORKS PLC
ULTRA ELECTRONICS HOLDINGS PLC
ULTRAFRAME PLC
UMECO PLC
UNIGATE (HOLDINGS) PLC
UNILEVER PLC
UNION PLC
UNITED ASSURANCE GROUP PLC
UNITED BISCUITS (HOLDINGS) LTD
UNITED INDUSTRIES PLC
UNITED NEWS & MEDIA PLC
UNITED OVERSEAS GROUP PLC
UNITED UTILITIES PLC
UNIVERSAL SALVAGE PLC
UNO PLC
UPTON & SOUTHERN HOLDINGS PLC
UTILITEC PLC

V
VEGA GROUP PLC
VERSAILLES GROUP PLC
VHE HOLDINGS PLC
VIBROPLANT PLC
VICTORIA PLC
VICTREX PLC
VIGLEN TECHNOLOGY PLC
VIRIDIAN GROUP PLC
VITEC GROUP PLC
VODAFONE GROUP PLC
VOLEX GROUP PLC
VOSPER THORNYCROFT HOLDINGS PLC
VTECH ELECTRONICS (UK) PLC
VTR PLC

W
W T FOODS PLC
WADDINGTON LTD
WAGON PLC
WALKER GREENBANK PLC
WARD HOLDINGS PLC
WARDLE STOREYS LTD
WASSALL LTD
WASTE MANAGEMENT INTERNATIONAL PLC
WASTE RECYCLING GROUP PLC
WATERFALL HOLDINGS LTD
WATERMAN PARTNERSHIP HOLDINGS PLC
WATERMARK GROUP PLC
WEIR GROUP PLC (THE)
WELLINGTON HOLDINGS PLC
WEMBLEY PLC
WESCOL GROUP PLC
WESTBURY PLC
WF ELECTRICAL PLC
WH SMITH PLC
WHATMAN PLC
WHITBREAD PLC
WHITE YOUNG GREEN PLC
WHITEHEAD MANN GROUP PLC
WHITTARD OF CHELSEA PLC
WICKES PLC
WIDNEY PLC
WIGGINS GROUP PLC
WILLIAM BAIRD PLC
WILLIAMS PLC
WILMINGTON GROUP PLC
WILSHAW PLC
WILSON BOWDEN PLC
WILSON CONNOLLY HOLDINGS PLC
WINDSOR PLC
WM MORRISON SUPERMARKETS PLC
WOLSELEY PLC
WOLVERHAMPTON & DUDLEY BREWERIES PLC (THE)
WOOLWICH PLC
WORTHINGTON GROUP PLC
WPP GROUP PLC
WS ATKINS PLC
WSP GROUP PLC
WYNDEHAM PRESS GROUP PLC

X
XAAR PLC
XKO GROUP PLC

Y

YATES GROUP PLC
YJL PLC
YORKLYDE PLC
YULE CATTO & CO PLC

Z
ZETTERS GROUP PLC
ZOTEFOAMS PLC
MONEY FINDER
---
A taste for adventure capitalists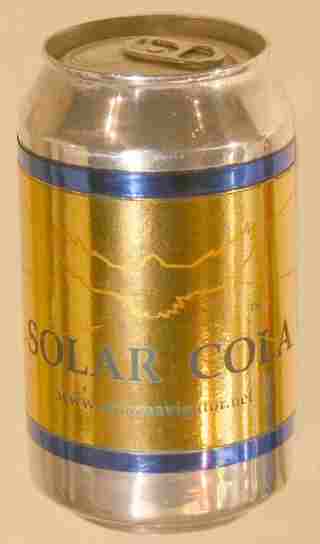 Solar Cola - a healthier alternative