To date the development of the SOLAR NAVIGATOR World Navigation Challenge (our mission) has been funded entirely by voluntary donations and directors loans. For us to proceed to build SOLAR NAVIGATOR and fund the expedition stage we are now seeking commercial partners.
An association with our project can offer your company a unique opportunity to partner one of the most exciting World adventures of our time. This is an ideal opportunity to advantage your company of significant international PR exposure.
For starters: This site generates more hits every day 365 days a year, than any other yachting project worldwide. Food for thought! To meet your advertising requirements into the future we could build on this site to attract yet more visits a day, then aim these visitors to targeted product pages. Your company and its products or services could be embedded in our web pages for every visitor to notice.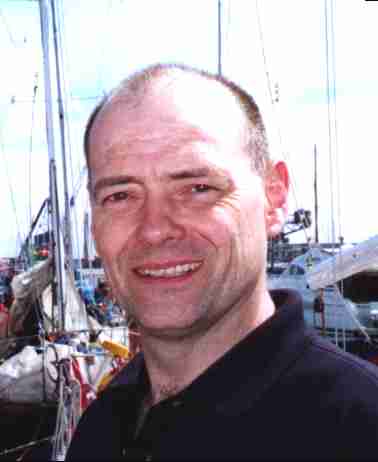 Nelson Kruschandl - Project Manager
The Solar Navigator vessel would carry your logo and website across the globe, to be reported internationally by the media. Everything about this project spells excellence. It's not just another yacht race - it's a marine first, and one for the history books. Not a sail in sight, yet the boat is stunning. Check out our route pages for the exotic locations, likely to synchronize country by country marketing drives.
If you have a brand which could benefit from an association with a marine adventure embodying cutting edge green technology, it is likely we could reduce your advertising budget and increase brand exposure all at once.
If your 2008-10 budget for global awareness is $50m or more, we can offer $250m worth of the right kind of media exposure for around 30% of your budget, the investment to be over two years (or pro rata for every year of an association). Please note this investment would be by staged payments when specific targets had been met: build, fitting-out, launch, testing ...... That sort of exposure is likely to put your competition in the shade.
Your company is likely to be on the front page of leading newspapers and magazines the world over. Each country is likely to screen a documentary and a number of TV news reports. If your company is not already a household name - it will be! And, your company will gain street credibility in very short order. Seeing is believing - just look at the media coverage Ellen MacArhur achieved for the B&Q diy chain store, during her world record attempt.
WORLD WIDE COVERAGE
WHY DELAY - PLEDGE YOUR SUPPORT TODAY TO RESERVE YOUR COMPANY'S PLACE IN HISTORY
As (probably) the most technologically advanced electric vessel afloat SOLAR NAVIGATOR will be an expensive vessel to build and an eye catcher. However, if you become an investor, you wouldn't want anything less. After the event marketing will also yield longer term rewards for prime sponsors. Working models of the Solar Navigator will be on sale in toy shops and yacht chandlers - sporting your logo.
Apart from marine navigation equipment, the boat may be equipped with many branded electrical appliances, tv, microwave, dvd, cd, computers, cameras, shavers, etc. Hence the opportunity for product placing is excellent. In addition, the craft is a showpiece for solar panels and other electrical and electronic control equipment, batteries and fuel cells.
Every manufacturer needs to get their goods known. In some cases, sales are directly proportional to advertising. Most manufacturers run expensive advertising campaigns, attend shows, etc, all of which costs a great deal. If your company operates internationally, we can help you to cut your advertising costs and sell your products or services. Perhaps it is just as important, that you will be seen with the right crowd at the right time. So, why not give us a call? What have you got to lose?
| | | | |
| --- | --- | --- | --- |
| START DATE | DAY 10 LATEST | DAY 20 LATEST | DAY 30 LATEST |
| DAY 40 LATEST | DAY 50 UPDATE | DAY 60 UPDATE | DAY 70 UPDATE |
| DAY 80 UPDATE | DAY 90 UPDATE | DAY 100 UPDATE | DAY 110 UPDATE |
| DAY 115 UPDATE | LATEST NEWS | WORLD FIRST | HOMECOMING |
Eventually, it is hoped to be in a position to go around the world in 80 days or less, however, this will require more research and development and a challenge for the future.
We have already been approached by a film company in connection with an advertising campaign for a world famous producer of electronic consumer goods. Such an approach demonstrates the sale-ability of the concept. If you would like to receive more information in confidence, give our marketing director, Katherine Hudson a call on +44 (0) 7941 370241.
When considering how best to utilize their promotion budget for 2008 to 2010 in terms of value for money, sponsors should ask to see the CONFIDENTIAL section of our Business Plan, from which they may see it is possible to multiply the effectiveness of your marketing drive investment wise and even profit from product generated income, if exercising all the options we will explain to you. Be sure to ask Katherine about FREE ADVERTISING, which is possible if your corporation regularly pays UK tax. Please give our Business Plan a read using the links below.
We also invite and receive contributions in-kind, such as materials and equipment. If you can assist us with donations of this description we would like to hear from you. We need aluminum, welding consumables, boat fittings, marine instrumentation, solar panels, batteries, paints, computers, clothing, food supplies, etc.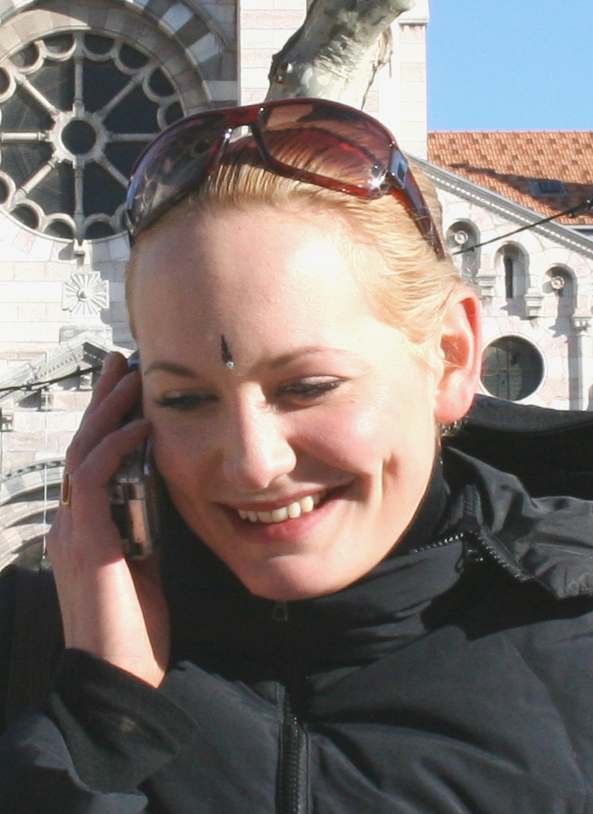 Katherine Hudson
By Post:
World Solar Challenge
The Old Steam House
Herstmonceux
BN27 1RF
United Kingdom
By Email: katherine@solarnavigator.net

By Mobile Phone: +44 (0) 7941 370 241
Or leave a message: 0044 1323 831727
Please note that for the avoidance of doubt, the Solar Navigator - World Electric Navigation Challenge, is a stand alone project. This project and our crew are not affiliated nor associated with any other ocean project, nor sailing or other sports personalities, unless specifically stated. We will post details of sponsors at the appropriate time.