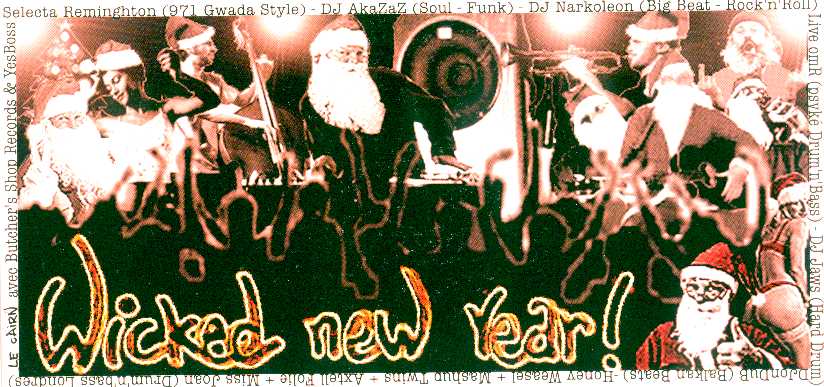 High up in the French Alps a party was organised by a crazy bunch of snowboarding guys from London and Gap. Several DJs contributed to a loud evening of alternative music and dance to celebrate the New Year of 2007. It was a cold clear night, ideal weather for a drive up the mountains over a twisty rock strewn course wending a path to a considerable altitude, thinner air and the fresh smell of sub zero temperatures.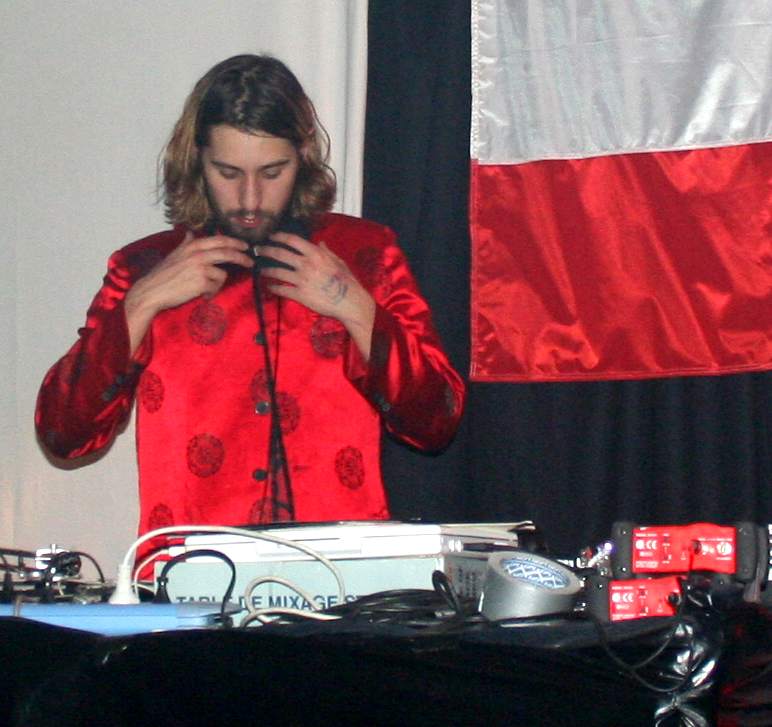 Hagop - Snowboarder and DJ
We were invited to join in the fun, necessitating a cross channel ferry ride and mad dash drive across France in the early hours of the morning - across France literally, since the venue was very close to the south coast. Staying within legal speed limits and stopping for breaks and refreshment, this means at least a 12 hour drive - even as a team.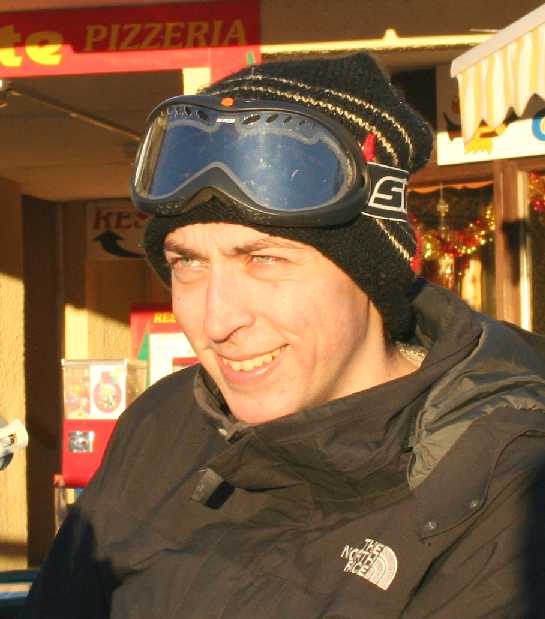 Jon - Our host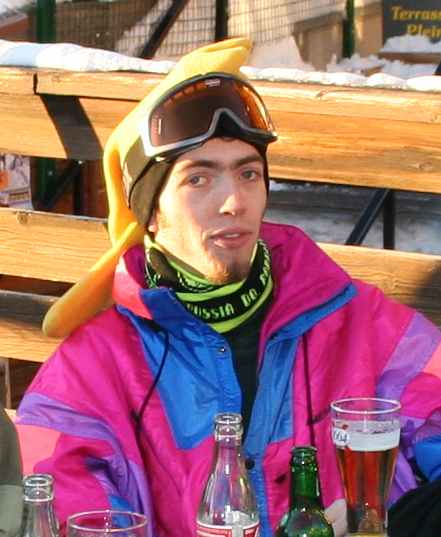 Simon (YesBoss) in Chicken snowboarding outfit
As you can see from the photographs, the venue was well organised, the lighting and equipment more than up to the task, and the number of DJs adequate to provide all night vibes to the gathered crowd of new year revelers. Fresh ham and cheese rolls were available to keep spirits high, as were drinks various.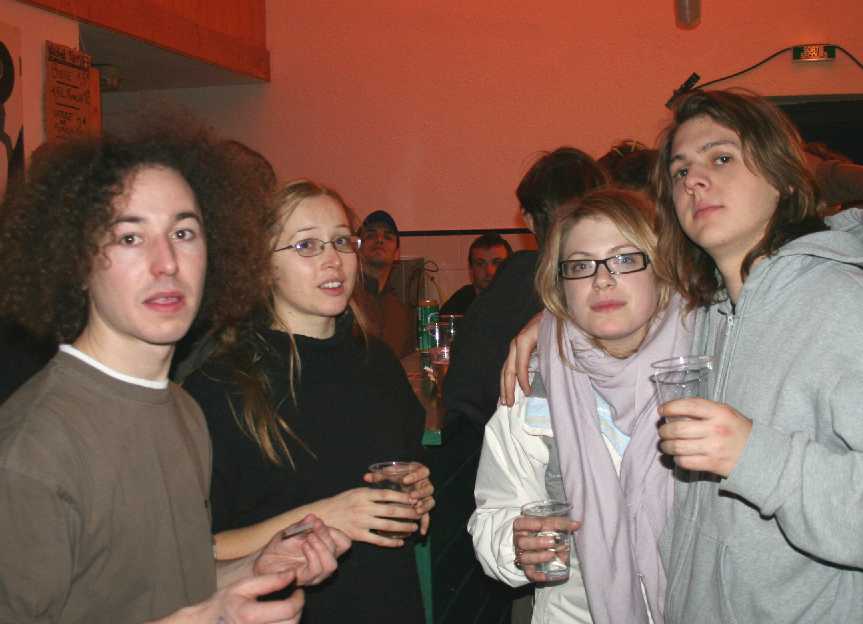 Ben, (mystery lady) Annie and James
The party lasted all night as expected, until about 5:00 am, when things started winding down and people began making their way home. What an experience. The mixture of French and English party makers were among the friendliest we've ever experienced. Thanks YesBoss, and thanks also to everyone who made it to the event to make the night so memorable - some of whom are pictured herein. Lastly, a very special thankyou to Jon (Jonathan) and Michelle, for inviting us into their home in Gap, and for making us feel so welcome. NK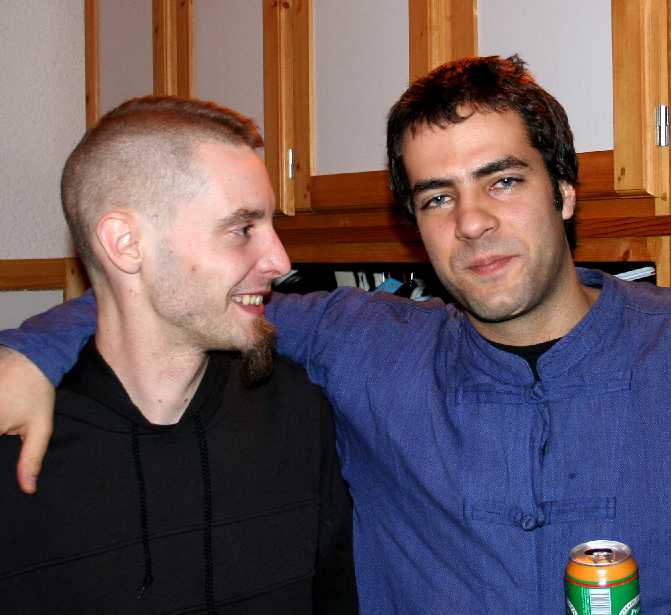 Nico and Bruno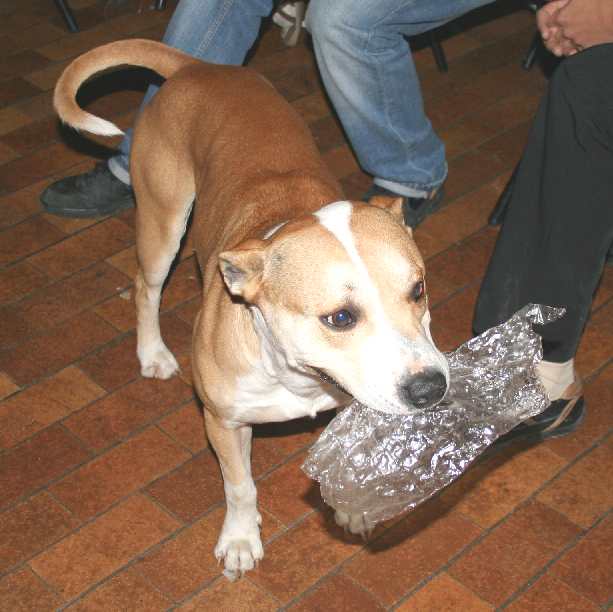 New Year party Pooch - on the bottle
Tu hésites encore pour ton réveillon, regarde bien ces flyers tu vas vite être fixé!

Le Cairn est une association culturelle des Hautes Alpes assez underground. Ses membres sauront vous donner goûts à des délires m'éconnues des scènes habituelles.
Au programme : live show DJ, VJ, Concert- Buf

Le 31 décembre à la salle des fêtes de St Etienne en Dévoluy.
Entrée 5€, bouteille de punch 1,5L : 10€, bière 33cl : 1,5€
Bouteilles en verre interdites
---

HOME | HIRE | WEDDINGS | THEMING | GALLERY
The Arabian Tent Company
Heath Close
Cade Street
Heathfield
East Sussex
TN21 9BN

Katherine Hudson
Events Director

email: info@arabiantents.com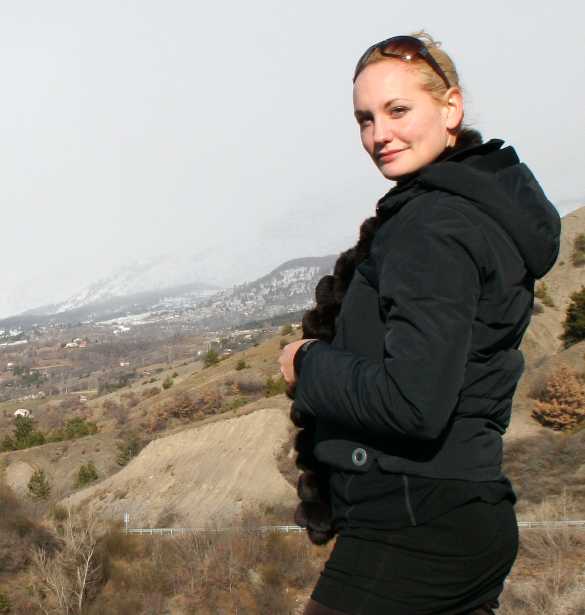 Katherine Hudson - French Alps
---
New energy drinks for adventure capitalists
Solar Red | Solar Crush | Solar Cola | Solar Citrus | Solar Spice