BACKGROUND TO THE UK MOTOR MARKET 2003

The UK market for motor insurance is the largest of any class of general insurance, generating premium income of £12.6 billion for insurance companies and Lloyd's in 2002.

Table 1: UK Risks Premium Income 2002 (£bn) Gross Written Premiums

Motor 12.6

Accident & Health 5.4

Property 10.5

General Liability 4.8

Pecuniary Loss 4.3

Total 37.6 Source: ABI

1. Competition continues to change the UK market

Since 1931, it has been compulsory for any individual driving a motor vehicle on the roads to take out insurance to cover any costs that may arise from an injury caused to other people or damage to their property. Private insurance companies have been charged with the provision of motor insurance, since 1968 without any pricing restrictions, based on the assumption that competitive provision will lead to better value, lower costs and improved service to the driving public. Individual insurers compete to improve efficiency and service.

In 2002, there were over 350 insurance companies' authorised to write motor business, though in practice only around 65 companies plus 11 Lloyds syndicates actively transacted business. Insurance companies accounted for 88% of the total market for motor insurance, with Lloyd's accounting for the remainder.

In 2002, the largest ten insurance companies in the motor market (excluding Lloyd's) had a 67% share. Direct Line now has the largest private customer base, overtaking Norwich Union. Allianz Cornhill has left the top 10 insurers of private vehicles, by premium income, following a decline in its private vehicle exposure. Merger and acquisition activity confirms the picture of a competitive industry constantly subject to change, with Royal Bank of

Scotland buying Churchill to go with its already significant presence in the industry in the form of Direct Line.

Table 2: Top ten motor insurers for private motor risks by gross earned premium and vehicle exposure, 2002 (and 2001)

Direct Line Group 1,590,964

Norwich Union 1,261,150

Churchill 696,461

Royal & SunAlliance 573,403

Zurich 450,742

CIS 396,591

AXA 364,394

Fortis 351,122

Groupama 319,647

Provident 258,286

Source: Standard and Poors

In the commercial vehicle sector (excluding Lloyd's), Highway have significantly reduced their vehicle exposure thus falling out of the top 10, whilst simultaneously increasing their premium income, though not by enough to see them become one of the largest 10 by premium income.

Table 3: Top ten motor insurers for commercial risks by gross earned premium and vehicle exposure, 2002 (and 2001)

Norwich Union 692,499

Zurich 516,086

Royal & SunAlliance 501,810

Allianz Cornhill 285,722

NFU Mutual 169,372

AXA 150,486

Landmark (AIG) 95,820

Churchill 74,904

CIS 58,323

Groupama 50,426

Source: Standard and Poors

Competition has intensified in the private market since the launch of direct writing nearly 20 years ago. The most high-profile recent entrant is Esure, backed by HBOS, which started trading in motor insurance in 2001. Whilst the overwhelming majority of policies are still sold by insurance intermediaries, since 1985, direct selling over the telephone, and now the internet, has grown rapidly. Increasingly customers are more prepared to "shop around" themselves (rather than leave this to insurance intermediaries) to take advantage of the competitive deals on offer. Almost a half of all private motor policies are now sold directly, an increase of almost four percentage points on the last year alone.

Table 4: Sources of Private Motor Premiums: Distribution Channels Market Share 2001 2002

Insurance Intermediaries 54.4 44.2

Banks/Building Societies 0.4 0.9

Direct 39.3 45.4

Other 5.9 9.5

Source: ABI

As well as a shift towards direct sales, there has also been increased sales activity by Retailers/Affinity Groups, where high street brands are extended to new services e.g. Tesco. These brands tend to sell directly to customers with insurance products underwritten by major insurance companies. In response, insurance intermediaries are increasingly developing stronger brands themselves in order to gain market share and compete against their better-

known competitors e.g. AA.

The changing way in which insurance is sold gives a further example of how the pressure on margins is forcing the industry to become even more competitive and efficient. The emergence of selling insurance direct via the telephone and internet has a number of potential benefits for the insurer, who has direct control over the sales process and is able to transmit product changes immediately. Recent figures suggest that for the first time the advertising spend per customer on the internet has fallen beneath that for a telephone customer. By selling through a number of different mediums motorists are given a range of options from where they can purchase competitively priced insurance.

The increased use by motor insurers of partnerships with large retailers, banks and building societies to advertise and promote products through their network of outlets also highlights a growing realisation on the part of the market that it makes sense to make use of strong existing retail brands, with the resultant cost-efficiencies that can be passed onto consumers.

Unlike in some other European markets bancassurance has not taken off at the customer facing level. This can largely be explained by the nature of the customer/bank relationship in the UK, where consumers are much less likely to visit their bank branch regularly (unlike on the continent). In the background however, banks are a significant force in the motor insurance market through ownership structures including Direct Line and Churchill owned by RBS (Royal Bank of Scotland) and Esure, which is owned by HBOS (Halifax Bank of

Scotland).

2. In the private and commercial motor market

Individual consumers accounted for 74% of the UK insurers' gross motor insurance premium income in 2002, with commercial motor business accounting for the remaining 26%. Commercial business covers fleet vehicles, company cars, goods vehicles, agricultural vehicles, motor traders and hire vehicles. Although commercial business accounts for 26% of premium income, it accounts for just 17% of the vehicles insured in the UK, representing the higher average cost to insure a commercial vehicle.

Table 5: Comparison of Private and Commercial Motor Business 2002

Private Commercial

Exposure (Veh. Yrs) 21,245,000 - 4,456,000

Gross Earned Premiums (£000) 7,573,814 - 2,750,747

Average Premium £ 356.5 - 617.3

Claim Frequency % 15.7 – 19.8

Average Claim £ 1,705 - 2,157

Source: Standard and Poors, Lloyds members are not included

The higher average cost of insurance for commercial vehicles can be explained by a combination of their greater exposure to risk as measured by their higher average value, higher mileage and likelihood of causing greater damage.

3. With insurers innovating to improve profitability while lowering premiums for

customers

In addition to the increased routes for consumers to purchase insurance cover, the products themselves are becoming more diverse as consumers attempt to make the benefits offered more tailored to the needs of the consumer. The menu of benefits on offer include different levels of excesses, the provision of replacement vehicles, higher quality claims handling services, a choice of vehicle repair parts and methods and cleaning of repaired vehicles before their return.

Product offerings are also emerging to cater for specific markets, with firms using their particular experience and expertise to produce good value products tailored to smaller groups of consumers e.g. women or over 55s. Insurers are also experimenting with new technology.

For example, one company is currently piloting a "pay as you go" motor insurance scheme, which may allow the risk paid for through premiums to be tailored even closer to the individual consumer.

Motor insurance is a significant purchase for many households. Annual average household expenditure on motor insurance in 2001/02 for those with some expenditure on motor insurance was £481 (this may include more than one vehicle and so is higher than the average motor insurance premium). At just 12% of all household expenditure on motor related expenses, insurance was the third largest item, with the purchase cost of the vehicle the largest at 44% and fuel costs the second largest at 25%.

Figure 1: Breakdown Of Spending On Motor

Purchase 44%

Spares And Accessories 3%

Repairs And Servicing 9%

Insurance 12%

VED 4%

Petrol, Diesel And Other Motor Oils 25%

Other Costs 3%

4. Returns on capital from motor insurance are generally low…

The motor insurance market is a mature, commoditised market, where we would not expect supernormal profits but a reasonable return on capital. The underwriting result is the most commonly used measure of the performance of the insurance industry. Despite average premiums for both comprehensive and non-comprehensive cover increasing by 71% since 1996, the motor insurance sector as a whole has only achieved underwriting profits in two of the last ten years.

During this time some individual companies have regularly made underwriting profits, while other firms, through profitable investment returns have made profits overall.

UK Motor Underwriting Result

Underlying cost pressures have led to motor insurance premiums rising over the past five years at a significantly faster rate than inflation. While premiums have risen steadily since 1995, the growth in premiums has been outstripped by the growth in outgoings (both claims and administration). As a result, the underwriting result (or profit/loss before investments) for the market as a whole has remained negative i.e. a loss for most of the period.

One feature of the market over recent years has been the "insurance cycle". This has seen companies writing business with very low margins, sometimes even making a loss, just to increase market share. Inevitably, there comes a point when insurers are forced to raise prices in order to counteract their poor underwriting result.

Traditionally we would now expect to see growth in premiums slow, increasing the deficit between net written premium and outgo, as companies strive to achieve growth in market share.

Motor Insurance Premium Changes

Claims costs (relating to personal injury compensation, vehicle accident damage and theft of, or from, vehicles costs) are a major determinant of premiums and the underwriting result.

The cost of all motor claims has risen by almost 22% since 1999 from £6.8 billion to £8.3 billion in 2002; this cost is driven by the number of claims and their average cost. The number of accidents and theft incidents are the main determinants of the number of claims, while the average cost is driven by the value of vehicles, cost of replacement parts and labour, and the levels of damages awarded to injured parties in court.

The recent demise of a number of high-profile accident management companies may be good news for policyholders. These organisations brought large volumes of, sometimes spurious, claims for their clients. By advertising to seek damages they encouraged the growing "compensation culture" that can be already be seen in the US. However, their demise also presents a challenge to insurers to make sure that all legitimate claimants are able to have their claims assessed quickly and efficiently.

A further new development has been the new legislation relating to fixed legal fees for road traffic accidents. This came into effect on 6 October 2003 and should help to reduce legal costs faced by insurance companies in relation to contested claims. One final method in which insurers are seeking to help claimants is through the development

of rehabilitation programmes. These assist the affected person by providing treatment, training and skills to people who are unable to continue in their current profession due to the injuries that they have sustained. Due to the emerging nature of these plans, more work will need to be done to develop an evidence base of success to see the true benefits that these efforts yield.

Table 6: Key facts affecting the costs of motor insurance

Type of Cost Trend Source

Number of thefts: Rate of vehicle theft halved since 1995.

Total motor theft costs have fallen by almost 8% since 1995 to £563m in 2002. "Crime in England and Wales 2002/03" Home Office/ ABI

Number of accidents

: The number of accidents has fallen from 231,000 in 1995 to 222,000 in 2002, while motor vehicle traffic has risen by 15% over the same period.

"Road Casualties in Great Britain: Annual Report 2002", DfT Cost of cars/parts

Between 1995 and 2003, the average cost of new cars fell by 11% and used cars by 26%, while spare parts and windscreens rose by 21% and 9% respectively (RPI rose by 22% over the same period).

ABI Quarterly Motor Statistics Personal injury claims

Costs have risen by 3-4 times the general rate of inflation over the past few years. A reduction in the discount (Ogden) rate has increased the level of compensation payments needed for long-term injuries. ABI IUA Bodily Injury Survey

5. Insurers are helping to bring down uninsured driving…

The competitive insurance market works hard to ensure that insurance premiums are always kept down to the minimum possible level. As well as the traditional incentives used to encourage safer driving and more responsible vehicle ownership – thus lowering claims costs – through product features such as no claims bonuses, insurance companies are also looking to reduce the cost of uninsured driving.

In 1946 motor insurers set up the Motor Insurers' Bureau (MIB) to compensate the victims of uninsured and 'hit and run' motorists, thus ensuring all victims of accidents caused by motorists receive adequate compensation. Motor insurers provide all of the funding for the MIB with a levy from insurers writing motor premiums, this levy covers all third party property and personal injury claims where the motorist liable was (illegally) not insured and personal injury claims where s/he cannot be traced.

In 2002 the MIB levy amounted to around £250 million, of which almost £210 million was paid out to victims or uninsured or untraced drivers. While motor insurers bear the direct cost of uninsured driving it is the honest motorist, though their motor premiums that bears the cost of uninsured driving. Insurers themselves also meet certain claims including injury or damage caused by uninsured drivers. The MIB estimate that the costs add up to £30 to the average motor policy.

The insurance industry is playing its part to try to reduce the incidence of uninsured driving including the establishment of the Motor Insurance Database (MID). Run by the Motor Insurers' Information Centre (MIIC), all motor policies are registered on the MID with details of the individuals or firms and their vehicles that are insured. Police are able to check the MID for the presence of a vehicle or driver (and thus check their insurance status), any unlisted vehicles can be stopped by police with a much higher probability of catching uninsured

drivers.

6. Tackling fraud

Independent research commissioned by the ABI has found that 7% of people admit to having made some sort of fraudulent claim to an insurer. Almost half of those individuals surveyed would not rule out making a fraudulent claim at some time in the future. ABI estimates that fraudulent claims on motor and household policies alone cost insurers £1 billion a year (around 7% of claims costs). Fraudulent claims are thought to make up around 10% of all

personal motor claims.

The insurance industry operates databases that are designed to lower cost of fraud on the honest motorist. The Motor Insurance Anti Fraud and Theft Register (MIAFTR) and Claims and Underwriting Exchange (CUE) are two of the industry's databases aimed at combating fraud. Both aim to reduce fraud by allowing insurance companies access to linked claims data, highlighting multiple claims by any individual, and thus potential fraud.

7. Conclusion

The changing dynamics of the market is a good sign of how motor insurers, working in a win-win partnership with their customers, claimants and the Government, can provide an efficient, competitive and fair dealing market for the legally required motor insurance product. The willingness of motor insurers to evolve and deal with the challenges as they appear is certain. As is the fact that consumers will continue to enjoy reliable and affordable motor insurance.
---
UK VEHICLE INSURANCE ONLINE A - Z
No matter what car, van or bike you drive, we're all looking for great value and quality in our UK motor insurance? But who is the best - who is the cheapest and who offers the great service in the event of a claim?
See the insurance companies below who claim to offer competitive cover at sensible prices, our guide to the jargon and tips for cutting your quote - Good Luck:-
US AUTO INSURANCE A - Z
US AUTO INSURANCE A - Z

ALABAMA

ALASKA

ARIZONA

ARKANSAS

CALIFORNIA

COLORADO

CONNECTICUT

DELAWARE

FLORIDA

GEORGIA

HAWAII

IDAHO

ILLINOIS

INDIANA

IOWA

KANSAS

KENTUCKY

LOUISIANA

MAINE

MARYLAND

MASSACHUSETTS

MICHIGAN

MINNESOTA

MISSISSIPPI

MISSOURI

MONTANA

NEBRASKA

NEVADA

NEW HAMPSHIRE

NEW JERSEY

NEW MEXICO

NEW YORK

N & S CAROLINA

N & S DAKOTA

OHIO

OKLAHOMA

OREGON

PENNYSYLVANIA

RHODE ISLAND

SOUTH CAROLINA

SOUTH DAKOTA
TENNESSEE
TEXAS
UTAH
VERMONT

VIRGINIA

WASHINGTON

WEST VIRGINIA

WISCONSON

WYOMING
Shopping for car insurance (often referred to as 'motor insurance') has traditionally been a painstaking but necessary task. From fully comp to third party, finding the right deal from numerous UK car insurance companies can prove to be an overwhelming challenge using a telephone. However, there's more to a search than just finding cheap car insurance. You need to ensure you get the cover to suit your needs as a motorist and to understand some of the terms used. Here are some factors you should consider:
---
A - Z DIRECTORY of MOTOR MANUFACTURERS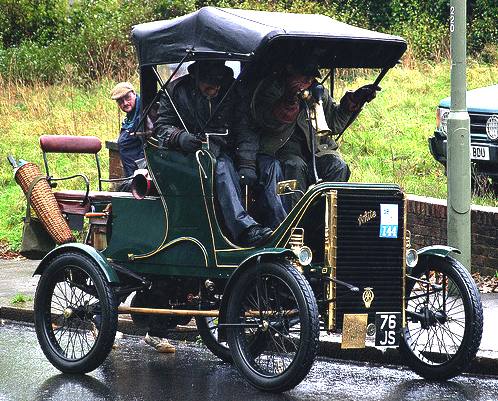 | | |
| --- | --- |
| London 2 Brighton Vintage - Youtube | London Brighton Mini Classics - Youtube |
| 2011 Darwin Adelaide - Youtube | Panasonic Challenge - Youtube |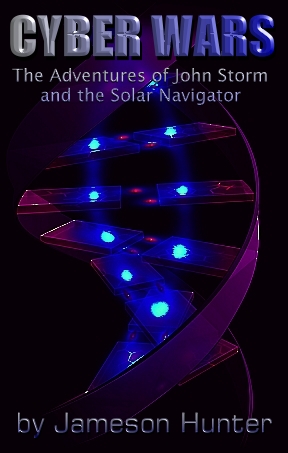 This page is sponsored by Blueplanet Productions