Rome (Italian and Latin: Roma) is the capital city of Italy, and the country's largest and most populous comune, with about 2,5 millions residents (3,8 millions considering the whole urbanised area, as represented by the Province of Rome). Capital of the Lazio region of central-eastern Italy, Rome is located across the confuence of the river Aniene into the Tiber. With a gross domestic product of €97 billion in the year 2005, the comune of Rome produced 6.7% of Italy's GDP, which is the highest proportion of GDP produced by any single Italian comune. The current Mayor of Rome is Walter Veltroni.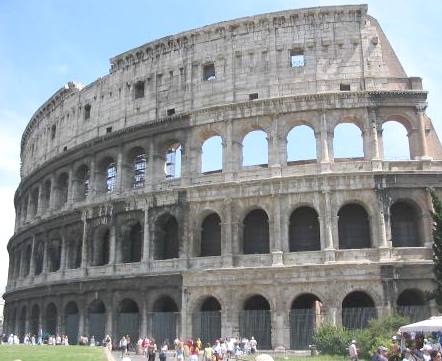 Roman Coloseum
Founded on April 21, 753 BC by the twins Romulus and Remus, according to legend, Rome was once the capital of the Roman Empire, the most powerful, largest and longest-lasting empire of classical Western civilisation; after the Western Roman Empire fell in 476, it became the seat of the Pope and centre of the Catholic Church, as well as capital of the Papal States. Rome was conquered by the newly unified Kingdom of Italy in 1870, witnessed the rise of Italian fascism, and finally became capital of the current Italian Republic and one of the largest cities of the European Union. The Vatican City is still contained as a sovereign enclave within the city territory.
Rome, whose city centre is a UNESCO world heritage site hosting some of the world's best known works of art and monuments, is also called "la Città Eterna" (the Eternal City), "l'Urbe" (Latin for "the City" as an antonomasia) and "la città dei sette colli" ("the city of the seven hills").
LINKS and REFERENCE
---
A taste for adventure capitalists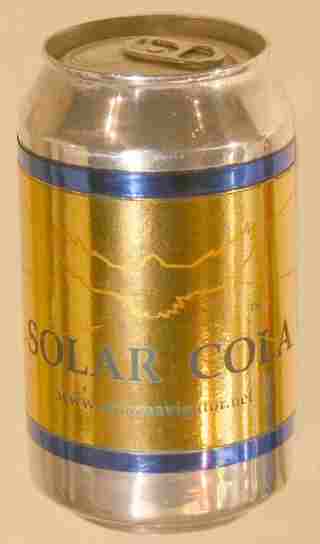 Solar Cola - a healthier alternative