The Netherlands is the European part of the Kingdom of the Netherlands (Dutch: Koninkrijk der Nederlanden), which is formed by the Netherlands, the Netherlands Antilles and Aruba. The Netherlands is a constitutional monarchy, located in northwestern Europe. It borders the North Sea to the north and west, Belgium to the south, and Germany to the east. The current borders were formed in 1839.
Nelson Kruschandl - I loved Holland
The Netherlands is often referred to by the name Holland. This is, however, misleading, since the provinces of North and South Holland in the western Netherlands are only two of the country's twelve provinces. Regardless of the technicalities, I think of this interesting country as Holland.
The Netherlands is a densely populated and geographically low-lying country (its name literally means "low countries" or "low lands") and is popularly known for its windmills, clogs (wooden shoes), dikes, tulips, bicycles, and social tolerance. Its liberal policies receive international attention, such as those concerning drugs, prostitution, same-sex marriage and euthanasia. The country is host to the International Court of Justice and the International Criminal Court at The Hague.
I last visited Holland in 2004 with Sharon and Gemma. We stayed with Claire and Peter near Eindhoven, who were fabulous hosts and thanks again to them for their generous hospitality. We toured Amsterdam and Volendam in looking for windmills, while shopping liberally for souvenirs consisting of clothing and towels and mugs.
................ more to come ............
---
A taste for adventure capitalists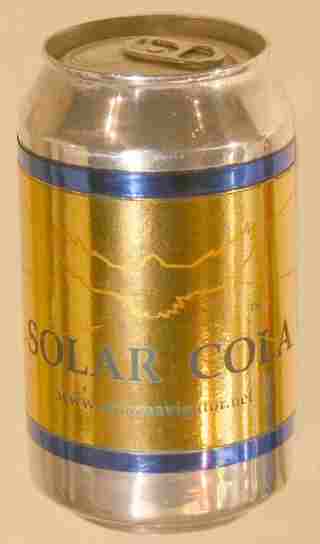 Solar Cola - a healthier alternative